On Tuesday, 28 September, Southern Thailand's Chanae District was rocked with violence, as a roadside bomb causing a one-metre-deep crater injured four police officers and killed two, according to the Bangkok Post. The bombing was the most recent manifestation of a little-known conflict that continues to rage in the region.  
Although the conflict has intensified in the last two decades, there is a long history of dispute between Buddhists and Muslims in Southern Thailand. Stretching back to the early 20th-century, when ethnic Malay were forcibly incorporated into Siam, the sectarian conflict has persisted as both sides fought over values, language, customs, and resources.
Recognising the need to build trust after more than a century of intermittent violence, two KAICIID Fellows, Ven. Napan Santibhaddo Thawornbanjob and Kriya Langputeh, decided to work together to counteract predispositions toward suspicion and violence between their communities. 
Since meeting at KAICIID events in 2017, they have worked together to convene community visits and provide dialogue training for Buddhists and Muslims in Southern Thailand. 
They believe the connection they've formed, and their efforts at replicating that relationship, not only provide a path toward positive peace, but can inspire others to walk a similar road in facing challenges in their own communities.  
 
The missing element in a conflict more than 100 years old
Far from the sole cause, division across religious lines plays a significant role in Southern Thailand's long-running hostilities. Although Thailand is 92% Buddhist, over 85% of the predominately Malay-speaking population in its southern border regions identify as Muslim. 
Many Malay, for example, fear being assimilated into Thai culture and of losing their ethnic, linguistic, and religious identity. This unease has helped fuel a long-running rebellion by Malay separatists. According to Pattani-based think-tank Deep South Watch (LINK) over 7,000 people have been killed during the most recent violence, stretching back to 2004. Blame, experts agree, lies with both Buddhist and Muslim actors. 
What is remarkably missing, said KAICIID 2015 Fellow Kriya Langputeh, is calls for interfaith dialogue and reconciliation. 
"There are many people saying many things," he said, "but too often Buddhists and Muslims — both sides — aren't calling for peace, aren't coming together to cross the chasm between the two communities." 
When Fellows become friends
Born in Southern Thailand's Satun Province, Langputeh comes from a native Malay speaking ethnic group and is a product of both Thai public schools and Malay language-based Islamic educational institutions. Currently working on his Ph.D. at the University of Brunei Darussalam, his dissertation is titled "Interreligious Dialogue: Approaches for Peacebuilding."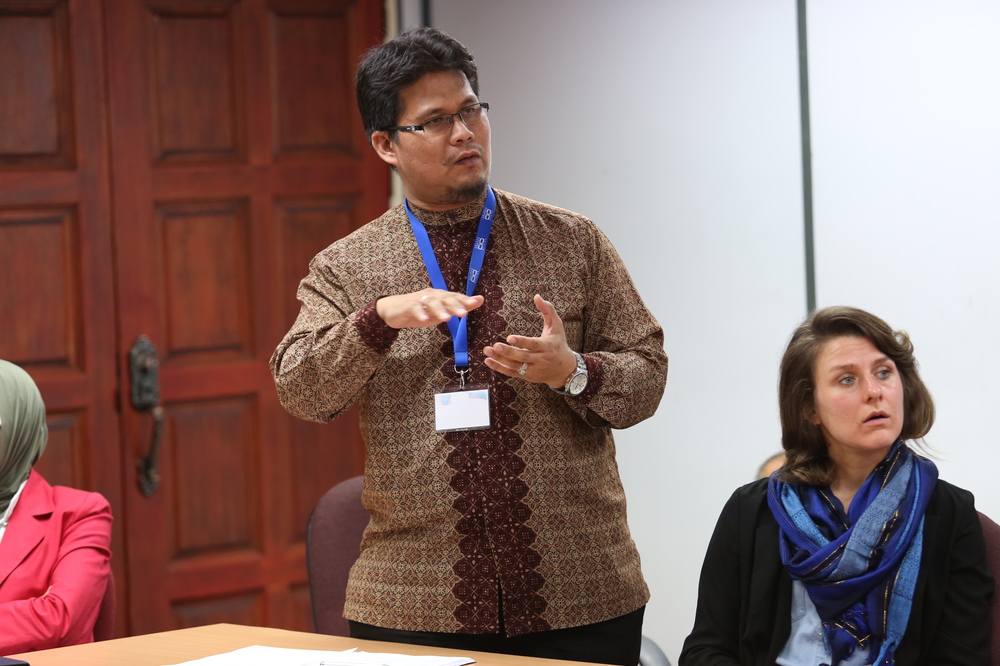 After both serving as Fellows in different cohorts, Langputeh met the Ven. Napan Santibhaddo Thawornbanjob at a KAICIID conference. They became fast friends. 
"From that moment on, we decided to start working together," said Langputeh. "I said to him, 'You are Buddhist. I am Muslim. But we have the training from KAICIID in common. It is our responsibility to bring this back home.
"We are the bridge if we work together," he said. 
Assistant Abbot at the Golden Mount Temple in Bangkok — a well-known symbol of the city and of Thai Buddhism — Thawornbanjob is a well-known monk, who came to fame as anchorman of the award-wining reality TV show "TRUE Little Monks" in 2013. 
Seeking to steward his symbolic influence well, Thawornbanjob has been visiting Southern Thailand to lead trainings for Buddhist community leaders and help prevent further conflicts in the region. 
Taking the risk to reach out to do joint activities together, the pair received a grant from KAICIID to design and deliver training programmes to promote conviviality based on their respective religious outlooks and values. 
Organizing community visits and academic seminars with students, religious leaders, and other stakeholders in Southern Thailand, Langputeh said, "the main aim is to provide the framework for peaceful coexistence."
Langputeh said that when they lead the trainings, "Venerable Napan wears the yellow robe of a monk, I wear the garb of a Muslim." 
"We are different from the outside, but have the same goal in mind  — to build peace," he said. 
Dialogue and the path toward peace in Southern Thailand
Challenges confront their work from multiple angles, Langputeh said, with some monks zealously advocating for Buddhist nationalism and some Muslims supporting the insurgency or equipping themselves with weapons. 
As Thawornbanjob and Langputeh see it, the question that looms over achieving an enduring peace in Southern Thailand is whether people living in the region can relate to one another in common humanity, not as tokens of ethnic and religious communities badged with "otherness."
"We have to not fight each other, but fight the hatred between us," said Langputeh. 
At the heart of it all, he said, are tragic misunderstandings and a lack of mutuality. In particular, Langputeh and Napan have to fight back against the spread of rumors online and "fake news" via traditional media outlets.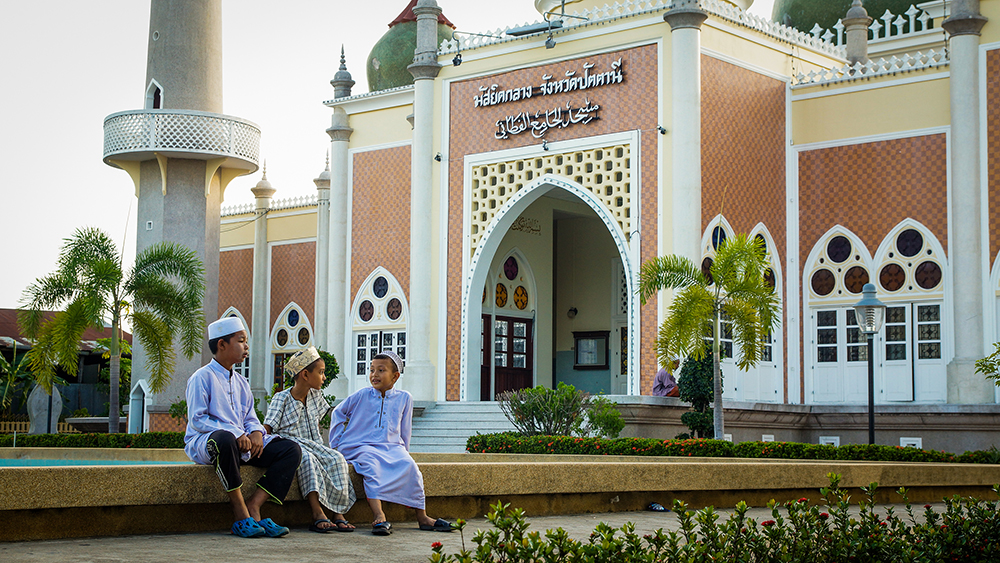 "Dialogue helps combat the fake news," said Langputeh, "it gives people from all sides a chance to tell true stories about Islam, about Buddhism."
Langputeh said, "force and power will not help. People need a place where they can talk, share their feelings, share their problems, have their voices heard. Know that people are here to hear them, to help them. 
"You have to listen a lot to even make a little progress together," he said, "this takes a long time. Dialogue between people is not a quick fix."
After multiple years working with Thawornbanjob, Langputeh said it seems people are starting to come around to the idea of working across religious boundaries to promote peace in Southern Thailand. 
"Many are seeing that we can use religious values to solve rather than increase the problems.
Langputeh and Thawornbanjob hope that others can learn from their example — that through interreligious relationships and dialogue, people of different faith backgrounds can make real progress on some of the world's most intractable problems and violent conflicts. 
It all starts, Langputeh said, with a relationship. 
"What people talk about with us is how we are best friends," said Langputeh, "that we praise each other with things like, 'Oh, my Muslim friend, my Buddhist friend, he has very good words, very good sayings,' things like that." 

"It's the simplest of things, but it shows that you acknowledge the other's work, their wisdom. That goes a long way." 
---
Learn more about the KAICIID Fellows and their initiatives.
---