In recognition of a year marred by rising xenophobia and hate speech, this year's World Refugee Day will focus on the need for inclusion of refugees and migrants.
According to the United Nations Refugee Agency (UNHCR), conflict and persecution have forced more than 80 million people worldwide to flee their homes.
Even after reaching safety, refugees and asylum seekers face a myriad of challenges – from securing housing and work, to isolation in their host communities, to grappling with language and cultural barriers.
Successful integration is vital to ensure newcomers are not regarded as "outsiders." Interreligious and intercultural dialogue provide important contact points between people seeking refuge and members of host societies. They are also important for fostering mutual understanding of diverse cultural contexts and religious backgrounds. 
As the International Dialogue Centre (KAICIID) joins the international community in marking World Refugee Day on 20 June, here are six resources which can help you empower and include people seeking refuge in your own community.
Developed in coordination with Caritas Vienna, the Red Cross and other local civil society organizations and government agencies, the Project Integration through Dialogue Toolkit offers a 13 module interactive course which introduces participants to topics such as health services, school systems, art and culture and European legal rights frameworks.
Although the sessions were originally developed to support integration services in Austria, the materials are easily adaptable for use in organizations and government programmes across the globe. The Toolkit consists of a Handbook, as well as two supplements: Activity Materials and Sample Information Handouts, which are available for free download in both English and German. An online course on the toolkit will be available this autumn.

Effective dialogue requires good listening and communication skills, as well as critical thinking, mutual respect and social-emotional awareness. KAICIID's Dialogo! game helps young people, refugees and host communities practice facilitation skills and overcome misunderstandings in a fun and constructive manner.
Developed through the Centre's "Dialogue for Peace" training sessions for youth with the World Organization of the Scout Movement, KAICIID facilitators have used the game to dialogue on topics as diverse as migration, integration, gender equality, and cultural and religious symbols.
The game is available for free download in Arabic, Burmese, English, French, German, Portuguese, Russian, and Spanish.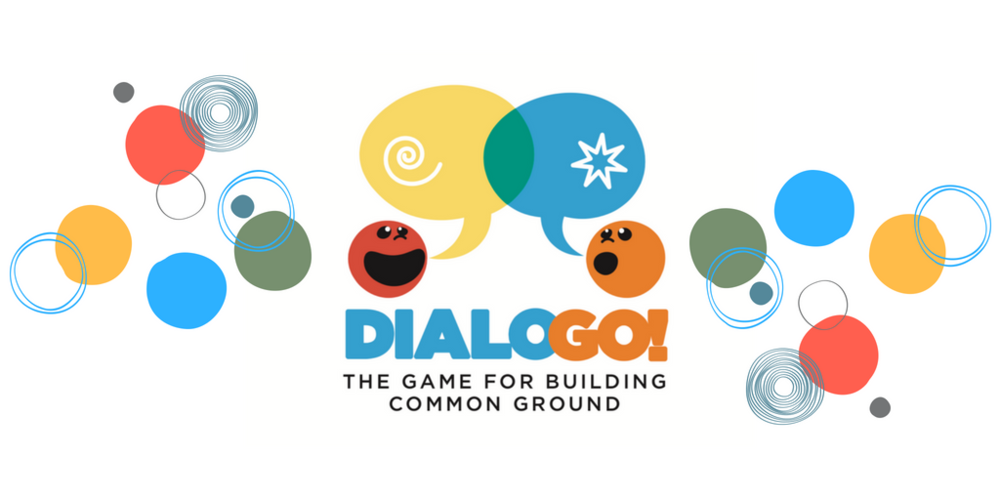 The successful social inclusion of migrants and refugees is key to the future well-being, prosperity and cohesion of European societies. It is, however, a multi-tiered and multidimensional process – spanning grassroots to national governmental to EU levels – which is connected to the policies of the receiving country and the provision of supportive integration structures.
Developed by the KAICIID-supported Network for Dialogue, which brings together leading civil society organizations in the field of refugee integration, the Promising Practices booklet provides 10 case studies from across Europe, including Austria, Croatia, Greece and Sweden, which demonstrate how interreligious and intercultural dialogue skills can be translated into learning opportunities for refugees and migrants.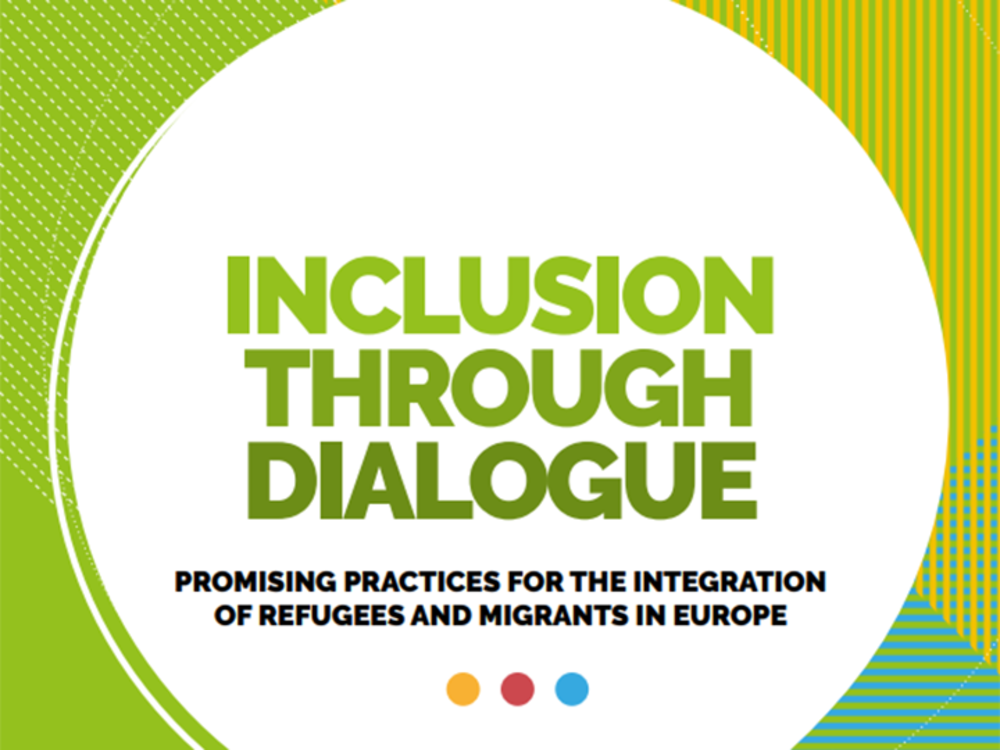 According to United Nations Secretary General Antonio Guterres, the COVID-19 pandemic has posed an additional threat to refugees and displaced people. Over the past year, people on the move have faced a daunting health crisis exacerbated by a lack of access to medical supplies, a socio-economic crisis which has put their livelihoods at further risk and a security crisis as border closures have impacted the right to freedom of movement and trapped some in dangerous situations, unable to flee or seek asylum.
KAICIID's Interfaith Guide to COVID-19 offers practical examples and recommendations from the field which outline how interreligious dialogue can prevent community disconnection, support humanitarian action, improve interfaith crisis response and prevent tensions or violence over fear of "the Other."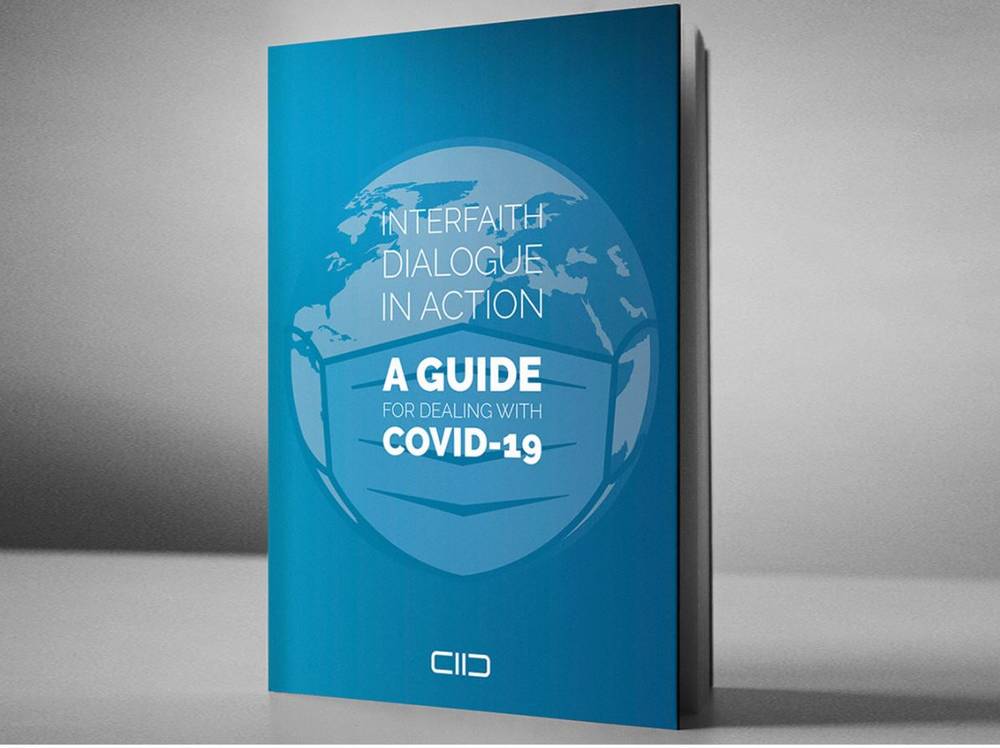 Hosted also by the Network for Dialogue, the European Policy Dialogue Forum on Refugees and Migrants annually convenes civil society organizations and policymakers to discuss the complexity of migration flows and migration dynamics, as well as the extent to which academic research and grassroots experience can contribute to the work of policymakers.
The Forum's report offers recommendations for improving current policies concerning refugees and migrants to further strengthen their inclusion within their host communities. Key areas include changing narratives on migration, promoting dialogue with policymakers, improving linkages between research and policy, and increased coordination of policies at local, national and European levels.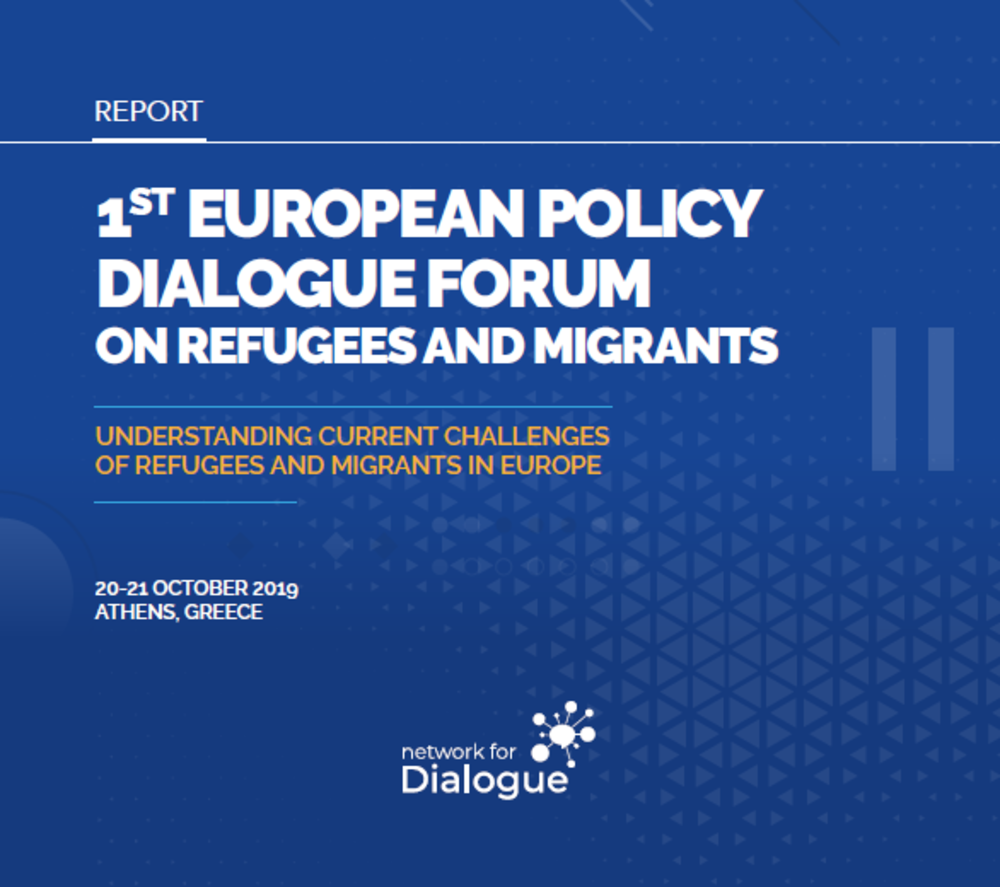 Policy gaps identified at the 2020 Forum, which was supported by the German Ministry of Foreign Affairs and the European Commission Representation in Germany, have also spurred the creation of three policy briefs on inclusive education, trustbuilding and changing the narrative on migration.
Recognizing the challenges to and opportunities for increasing religious and cultural diversity in European classrooms, the first brief provides recommendations for education policy and curricula development, as well as enhanced teacher training.
Years after arriving in host countries, many refugees and migrants continue to face exclusion, racism and discrimination. Narratives among host communities continue to evolve around a perceived loss of identity, the need for further assimilation for refugees and migrants and the incompatibility between the original culture of refugees and migrants and the host community's culture.  In response, the two additional briefs offer helpful recommendations for building trust in communities and reshaping narratives on migration through increased mutual understanding and interreligious and intercultural dialogue.