Rising hate speech. Fierce polarisation. Isolation and distrust fuelled by COVID-19. Neighbors who no longer know one another by name. These are a few of the alarming trends plaguing many Western societies today. Yet in an increasingly fractured world, Portugal-based organization MEERU believes dialogue with refugees and asylum-seekers may hold the key to reuniting communities.  
Well-removed from traditional land and sea routes used by refugees and asylum seekers, Portugal has remained fairly isolated from the thousands fleeing to Europe's shores. Yet, at a time when many of its neighbors are tightening borders, Portugal has increased immigration flows by nearly 39%, welcoming 888,200 migrants in 2019.
According to MEERU's Executive Director, Pedro Amaro Santos, the country has actively relocated refugees from overcrowded camps in Italy and Greece, earning widespread praise from international agencies, such as the United Nations High Commissioner for Refugees (UNHCR). Still, he says, newcomers in Portugal face significant integration challenges – and that is where civil society organizations can help.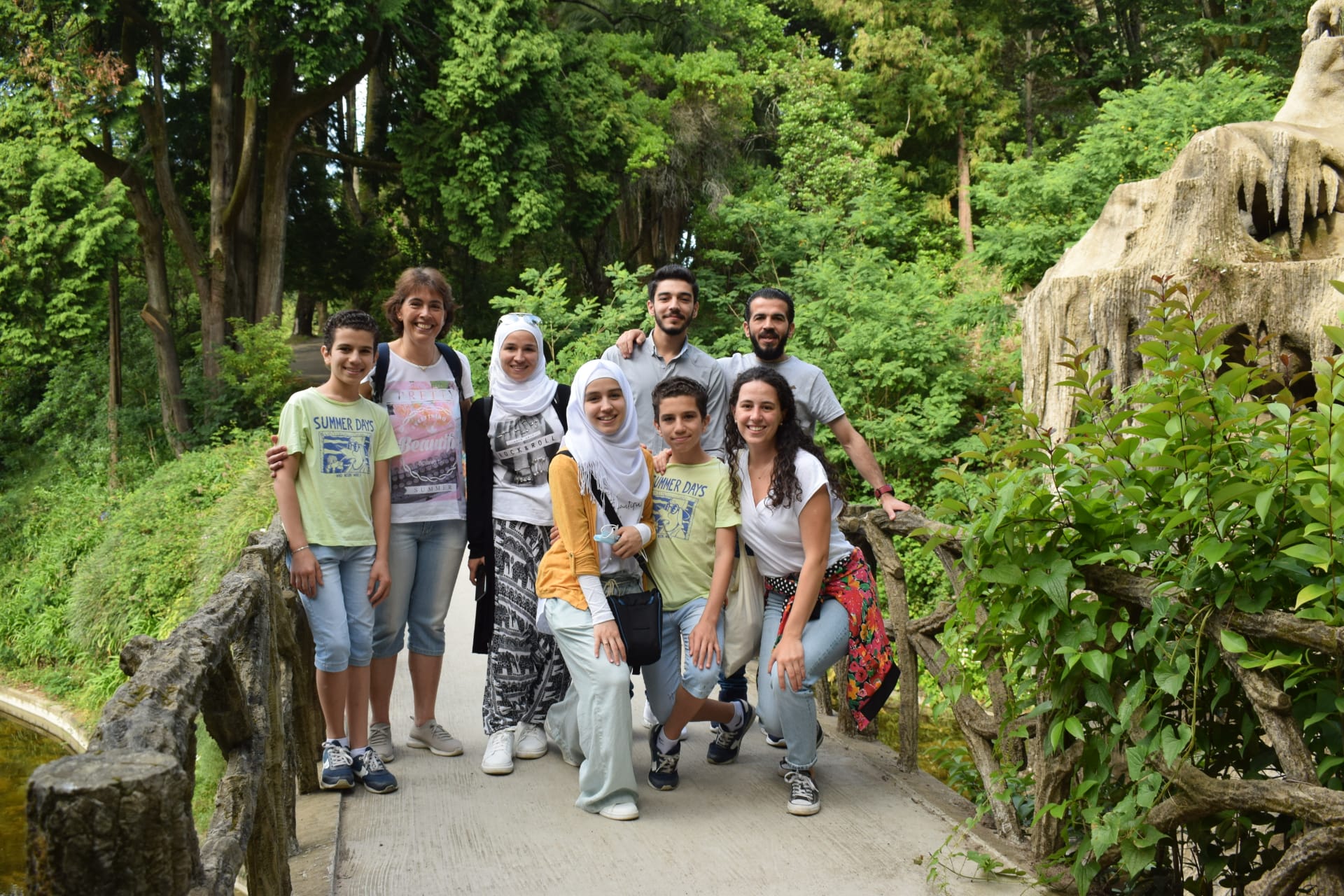 "When we speak of people on the move, there is always something to add," Santos said. "MEERU tries to complement the system through the creation of bonds of affection and friendship in the local community."
Combatting Disconnect and Loneliness
It's the latter goal which makes MEERU's model so unique. Noticing that many people seeking refuge were experiencing disconnect and loneliness – factors which often lead to failed integration – Santos and his team launched "MEERU Aproxima". The project recruits local volunteers, called "proximity teams," from communities in northern Portugal and pairs them with refugee families. Volunteers are tasked with taking families on cultural excursions, helping newcomers navigate language barriers and community expectations, and above all, building life-long relationships.
"We have 37 volunteers right now from 8 cities working with 10 families, and we are working to recruit more proximity teams" said Isabel Martins da Silva, MEERU's Director of Community and Co-Founder of the MEERU Aproxima project. "Our objectives are quite ambitious – maybe not in scale or number but in permanence. We want to create permanent bonds in the community."
As individuals withdraw into their homes, walled in behind laptops and mobile phone screens, Martins da Silva admits that building community connections has grown increasingly difficult. "Dialogue is everything," she said.
MEERU's use of interreligious and intercultural dialogue helps volunteers and families "create a safe space to get to know one another and learn to live together," contributing to social cohesion. The project has also manifested itself in surprising ways: "Proximity teams of volunteers and refugee families are helping each other with home renovations. One of the volunteer's small brothers is now the best friend of the little sister in the refugee family he is hosting. Everyone in the process is part of the community system," she continued.
Santos said the success of building relationships between complete strangers prompted MEERU's team to ask bigger questions, such as whether dialogue could spark neighbors to draw closer to one another or foster caring communities: "We began to ask, how could this contribute to or transform our world?"
And although reports of the economic, social and cultural benefits from migration have been well-documented, MEERU wants to think bigger. "When we speak about welcoming refugees and migrants, we don't just do that because of the economic value. We hope there is a human value, with a complete transformation of the community. Our volunteers are completely changed by the process of working with migrants and refugees – including the perception they have about the world."
Santos says the transformation extends far past the perception of people seeking refuge, or even "foreigners" as a whole, to those closer to home: neighbors who share the same culture and language, but may have different political opinions, religious beliefs or opposing opinions on aspects of community life.
"We believe that the process of welcoming changes the perspective you have about the relationship you have with other human beings. We see this impact extend to everyone around our volunteers."
A Network for Knowledge Sharing
The uniqueness of MEERU's dialogue project in the Portuguese context motivated the team to seek expertise and knowledge-sharing from other countries. Shortly after the organization launched, Santos discovered KAICIID's Project Integration Through Dialogue and corresponding integration toolkit through a Google search.
He then stumbled across the KAICIID-supported Network for Dialogue which connects grassroots actors, like MEERU, as well as academics and policymakers working in the field of integration. Network members and partners also include well-established refugee aid and dialogue organizations such as ADRA, Jesuit Refugee Service, Arigatou International, HIAS Europe, Islamic Relief and The International Federation of the Red Cross (IFRC). MEERU announced its own membership earlier this year.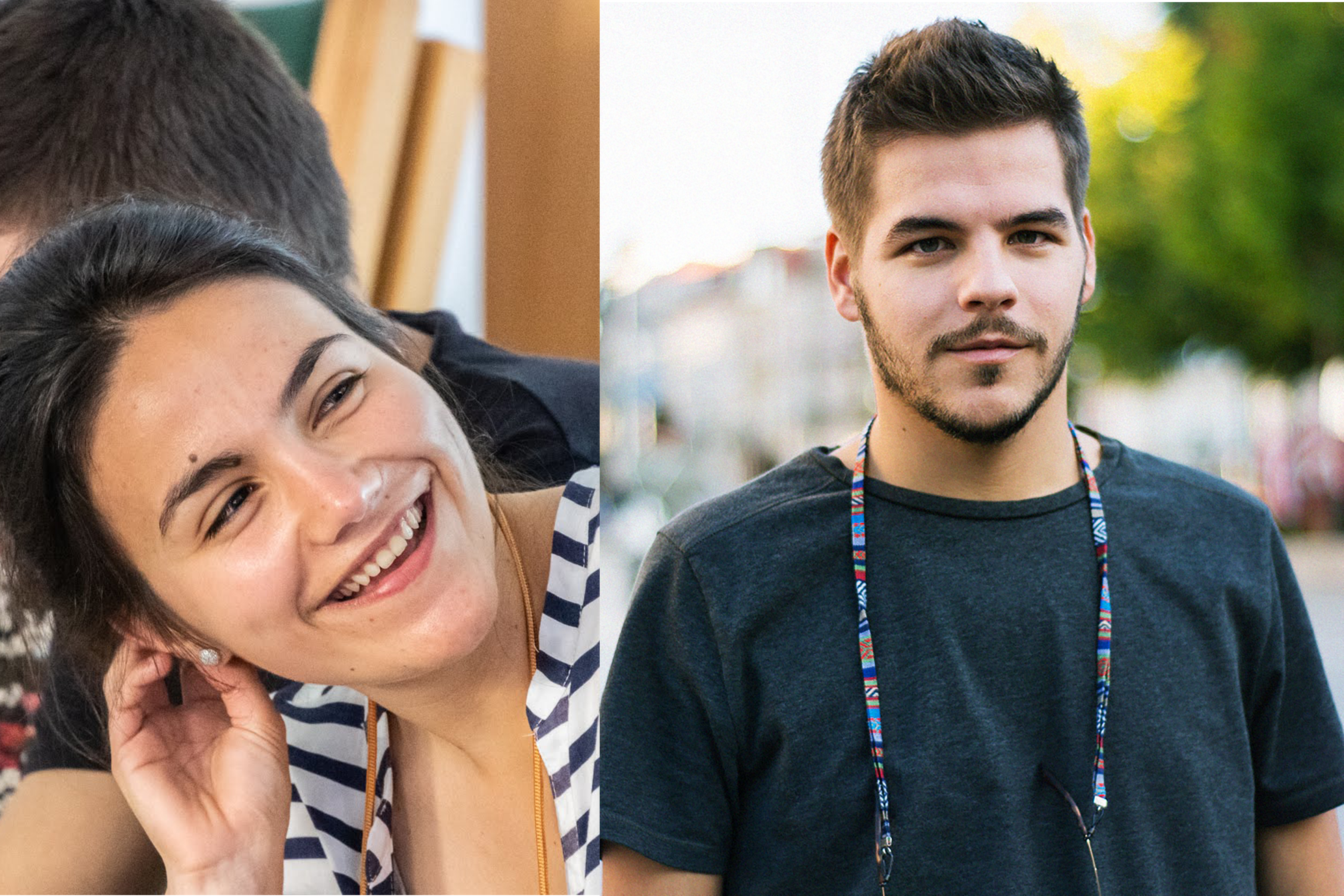 "When you start grassroots, it is smart and wise to get some inspiration from someone that's done this for a long time, at a larger scale, with more impact and in other contexts," Santos said. "Our approach is to bring something new and innovative, but we needed to find training for volunteers, as well as theoretical ideas to support what we were doing. We found many resources through the Network which were exactly what we were looking for."
Santos says the MEERU team is also looking forward to the Network's annual European Policy Dialogue Forum on Refugees and Migrants, hosted this year in Lisbon, which will convene hundreds of participants to share integration best practices and policy recommendations.
"We want to see our agenda of dialogue and welcome find a space in public opinion, as well as to create long-lasting solutions," Santos said. "The European Policy Dialogue Forum is a chance to do that."
Martins da Silva hopes that the Forum will also contribute to "real, sustainable relationships" which continue long after formal programmes are finished. "We don't just want social programmes which last several months and then disappear. We are fighting for a world where everyone has a permanent place to belong."