The Yangon University of Education, where Myo Htut is a fourth-year student, represents a microcosm of Myanmar's rich diversity.
"My university has Buddhist, Christian, Hindu and Muslim students from different ethnic and cultural backgrounds across the country. When we have heated discussions about our religions, I try to calm people down by saying we should all have the right to express our own beliefs," Myo Htut said of his experience there.
This peacekeeping intuition is sorely needed in Myanmar, where tensions between religious and ethnic minorities sometimes erupt in violence.
"Many people in Myanmar have negative views about Muslims, as we've seen with the Rohingya issue in Rakhine State. Through interreligious dialogue, I tell people that Muslims are just like everyone else and have the right to practice their own religion," he said. "It's important that we communicate with people who are different from us. I have Muslim friends, and we have a good relationship because, despite our differences, we respect each other's identities."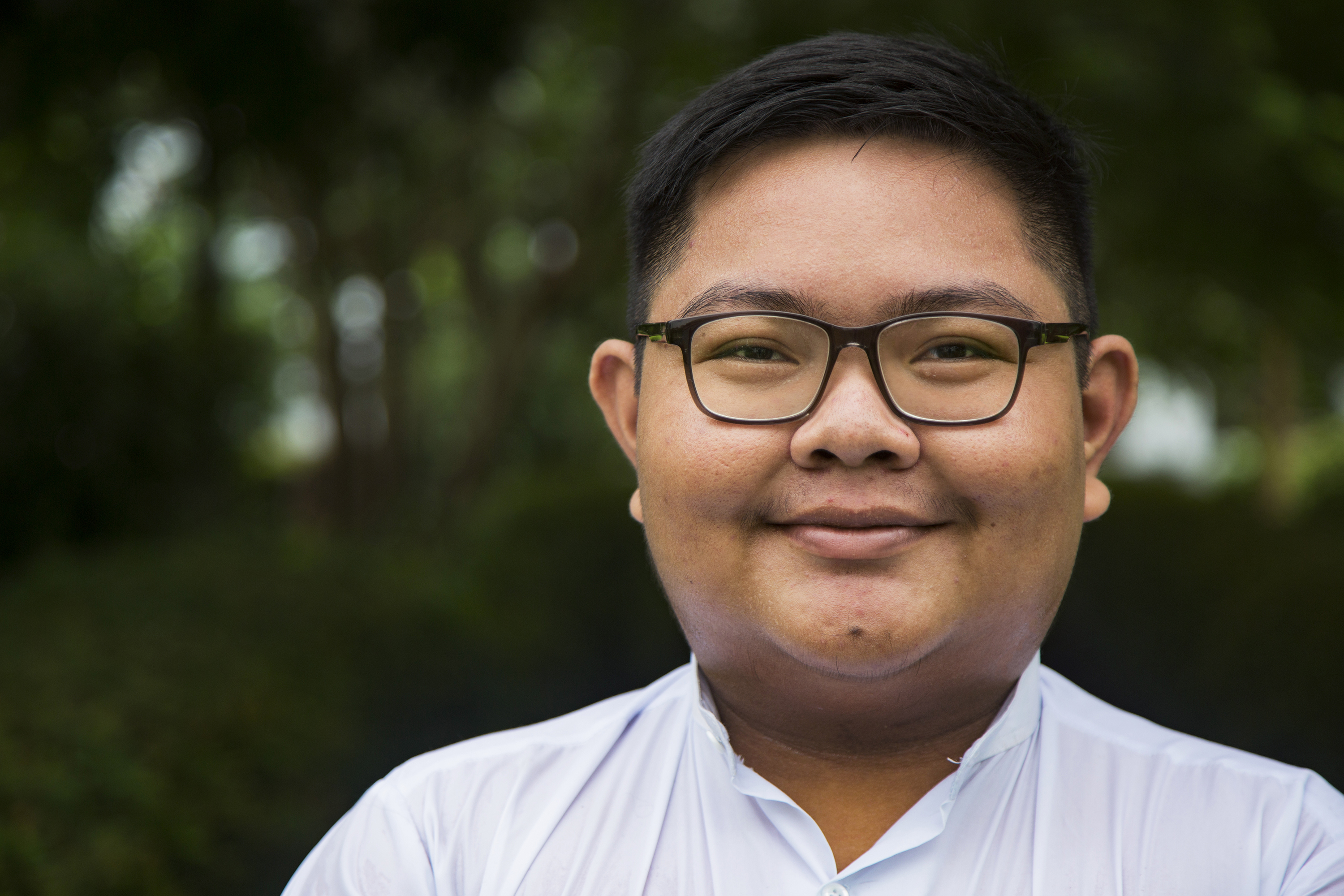 Myo Htut is Mon -- a predominantly Buddhist ethnic minority group native to southern Myanmar -- and grew up in the seaport city of Mawlamyine in Mon State.
"In Mon State, you'll see a Buddhist pagoda next to a church, and within five minutes' walk there will be a mosque and a Hindu temple," he said of his homeland. Growing up surrounded by such diversity coupled with his experience as an ethnic minority in Yangon sparked Myo Htut's interest in using interreligious and intercultural dialogue to promote peace.
In July 2018 he participated in a KAICIID-Scouts Dialogue for Peace Facilitator Training in Naypyidaw with 60 participants from across the Asia-Pacific region. This workshop was a revelation for Myo Htut and inspired him to start youth dialogue projects at his university in Yangon and at home in Mon State.
"After the KAICIID training, I realised that younger people are often the most flexible, open-minded, and effective in dialogue. They can communicate across cultural, religious, and ethnic lines and help us stop fighting. If we want a peaceful situation, we need to empower the next generation, because the future is in their hands," Myo Htut said.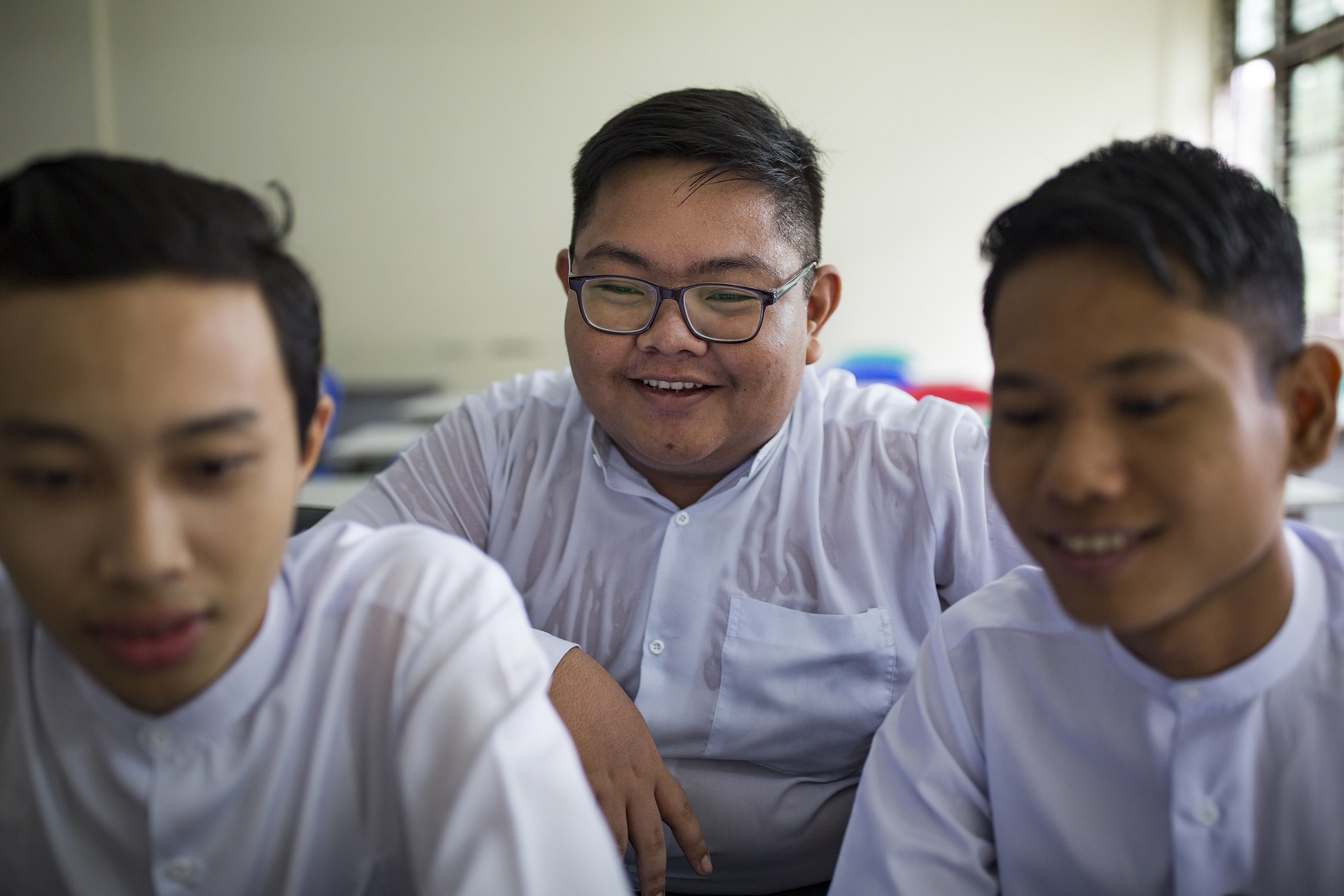 His first dialogue workshops included 15-16-year-olds from his university's English and debate clubs and even younger students from high schools in Mon State. In total, more than 60 youth from different religious and ethnic backgrounds gathered to learn dialogue tools and skills, which they later shared with peers. Myo Htut started each session by sharing his own dialogue experiences and perceptions about identities. The groups then examined critical differences between debate and dialogue and created their own dialogue spaces to discuss religion, gender, and ethnicity.  
"One of the university participants said that at first, she didn't know what dialogue was for, but after attending my workshop, she realised that dialogue skills can be used to create safe spaces to express thoughts and differences, to address problems, and to find solutions in peaceful ways," Myo Htut said.
Leading these dialogue workshops has strengthened his confidence as a teacher and in everyday life.  
"After the workshops, I believe in myself more and understand people better. Being different was an insecurity thing for me, a source of fear, but now I see it as a positive part of my identity," he said. "If we can be good to other people, we can be good to ourselves as well."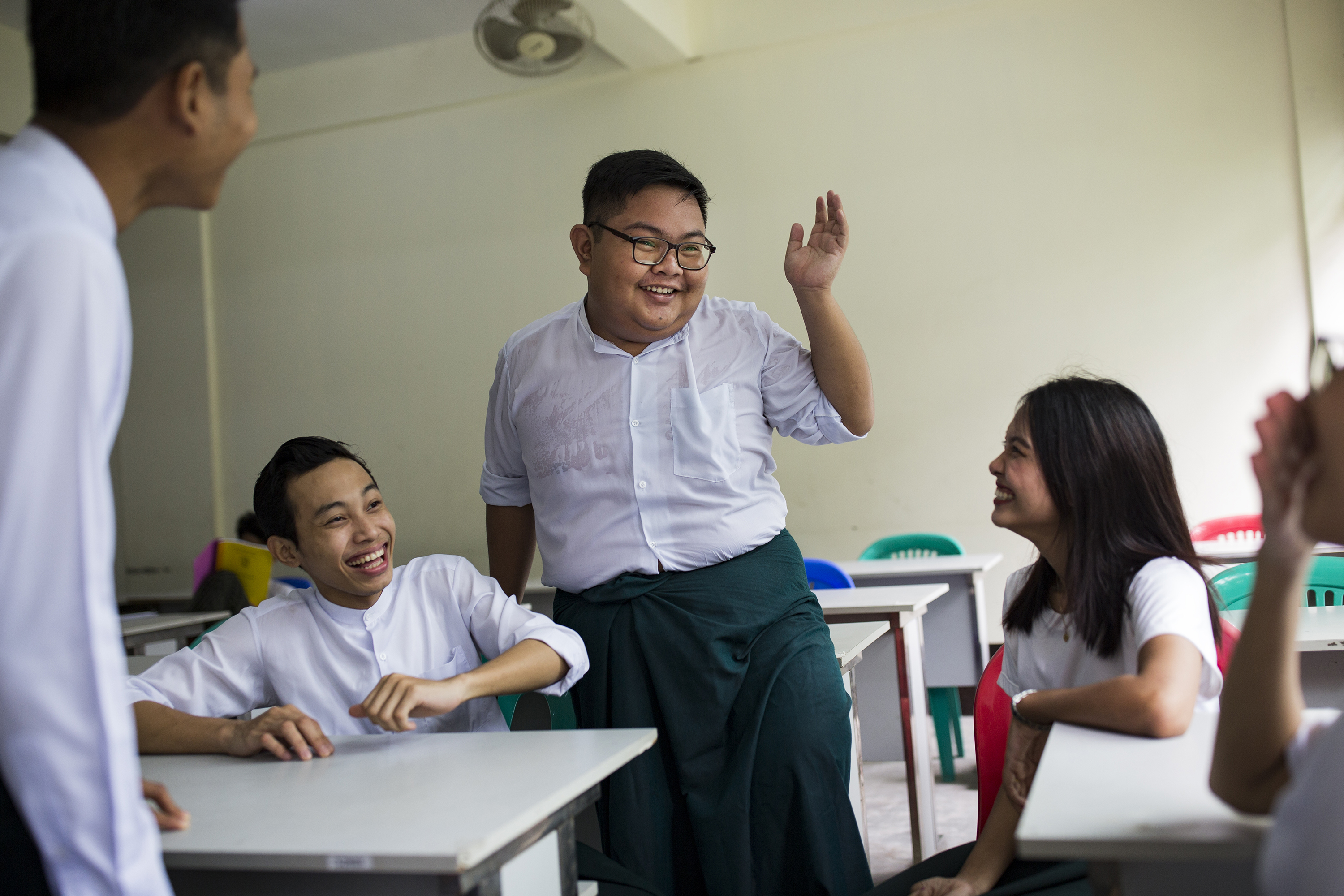 The IRD sessions have also prompted Myo Htut to interrogate his own evolving relationship with religion, shifting his identity from Buddhist to atheist to now more of a spiritual seeker.
"As I learned more about Buddhism, Christianity, Hinduism, and Islam, I realised that each religion contains positive elements. If we focus on these good things, we can live peacefully," he said. "My parents are Buddhist, but I choose to embrace all the religions and take what works for me. I believe that if I behave positively I will get positive results."
Myo Htut expects to finish his teaching degree in 2020 and move back to Mawlamyine to teach high school English, Chemistry or Biology. Whatever the subject, he plans to incorporate interreligious and intercultural dialogue activities into his curriculum. He also plans to expand the focus of future workshops to include sensitive topics beyond religion and ethnicity.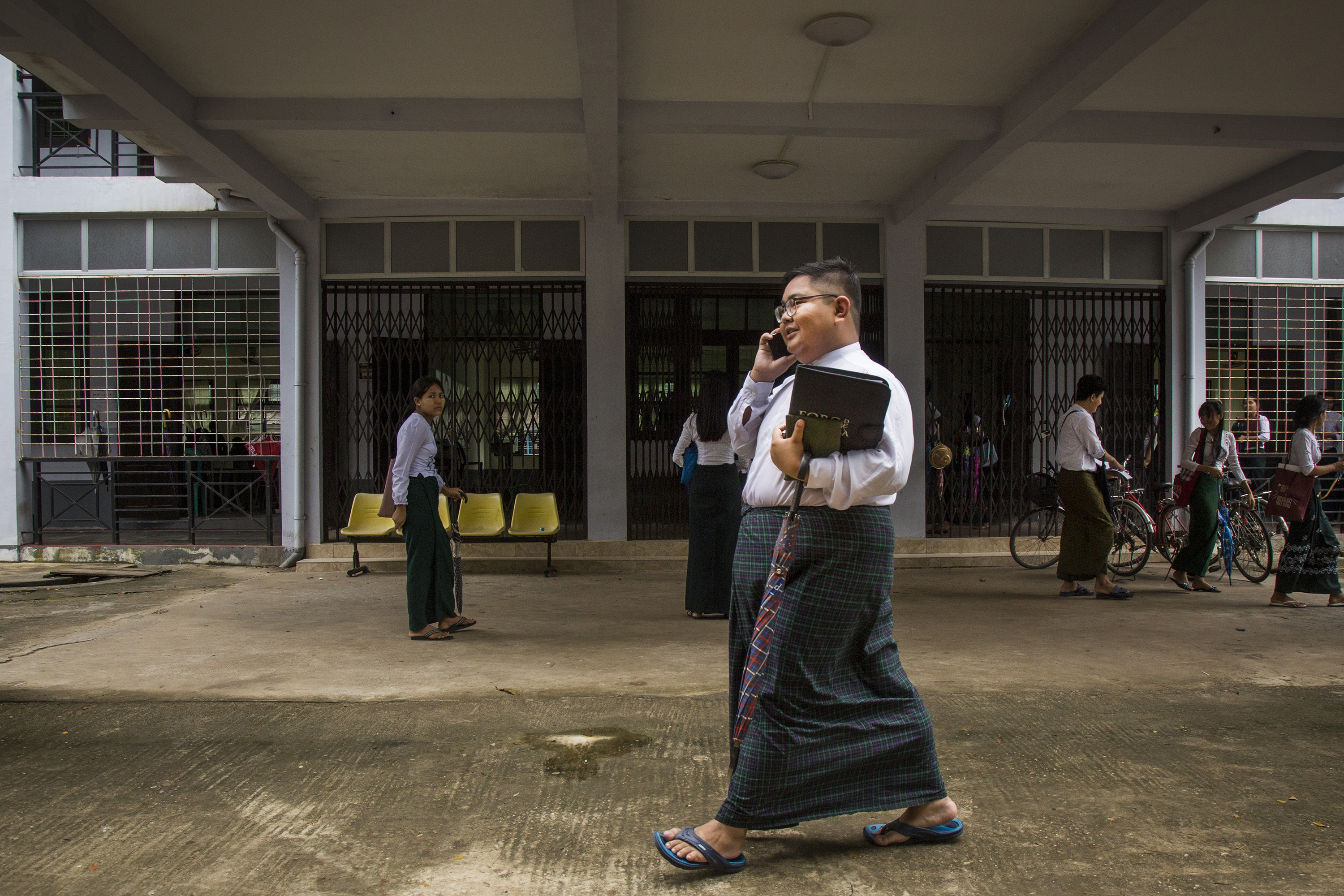 "In Myanmar, there is a lot of misunderstanding about gender and sexual identities. LGBT people are often rejected because people think their identities go against Buddhism," he said. "Too many people judge other people without considering alternative worldviews. To understand ourselves and live in peace, we need to understand other people and view things from their perspectives. Dialogue can help us do that."
Myo Htut also wants to talk about food, which he considers a perfect catalyst for intercultural dialogue. He plans to expand his cooking hobby and restaurant reviews into a full-blown food blog.
"Food can be an important window into culture. In Myanmar, lahpet (fermented tea) is our signature food. Shan state has many unique dishes. If we want the best food, we have to travel to get it, and this gives us a chance to learn about different cultures and how people live," he said.
Myo Htut is one of KAICIID's featured Heroes of Dialogue. To find out more, click here