Tunisian by birth, Muslim by faith and Austrian by choice, Mabrouka Rayachi knows exactly what it's like to come from a diverse migrant background. During two decades of experience as a religious teacher in Austria, she regularly encountered children from diverse backgrounds in her classrooms who were grappling with religious and cultural identities.
In 2012, she became a supervisor for Islamic religious teachers, trading her classroom role for one with a less direct, but more far reaching impact. In 2015, Mabrouka discovered KAICIID, and joined the inaugural Fellows programme in order to increase her skills in intercultural and interreligious dialogue. As a result of the programme's wide-ranging curriculum and the network connections that her status as a KAICIID Fellow has enabled, she has been able to signicantly expand her professional toolkit and gain access to opportunities that allow her to make a positive impact on the Muslim community.
The year 2015 was pivotal for Austria. It was the first of four consecutive years during which thousands of people, many of them fleeing conficts in Afghanistan, Iraq and Syria, flooded Europe's borders, seeking safe haven from violent conict. There's a Greek word, kairos, which loosely translates to 'the right time to do something meaningful'. As the crisis along Austria's borders developed, Mabrouka knew that this was her kairos. She reshaped her role within the Austrian education system into becoming what she calls a cultural interpreter between Muslim people seeking refuge in Austria and the local academic system.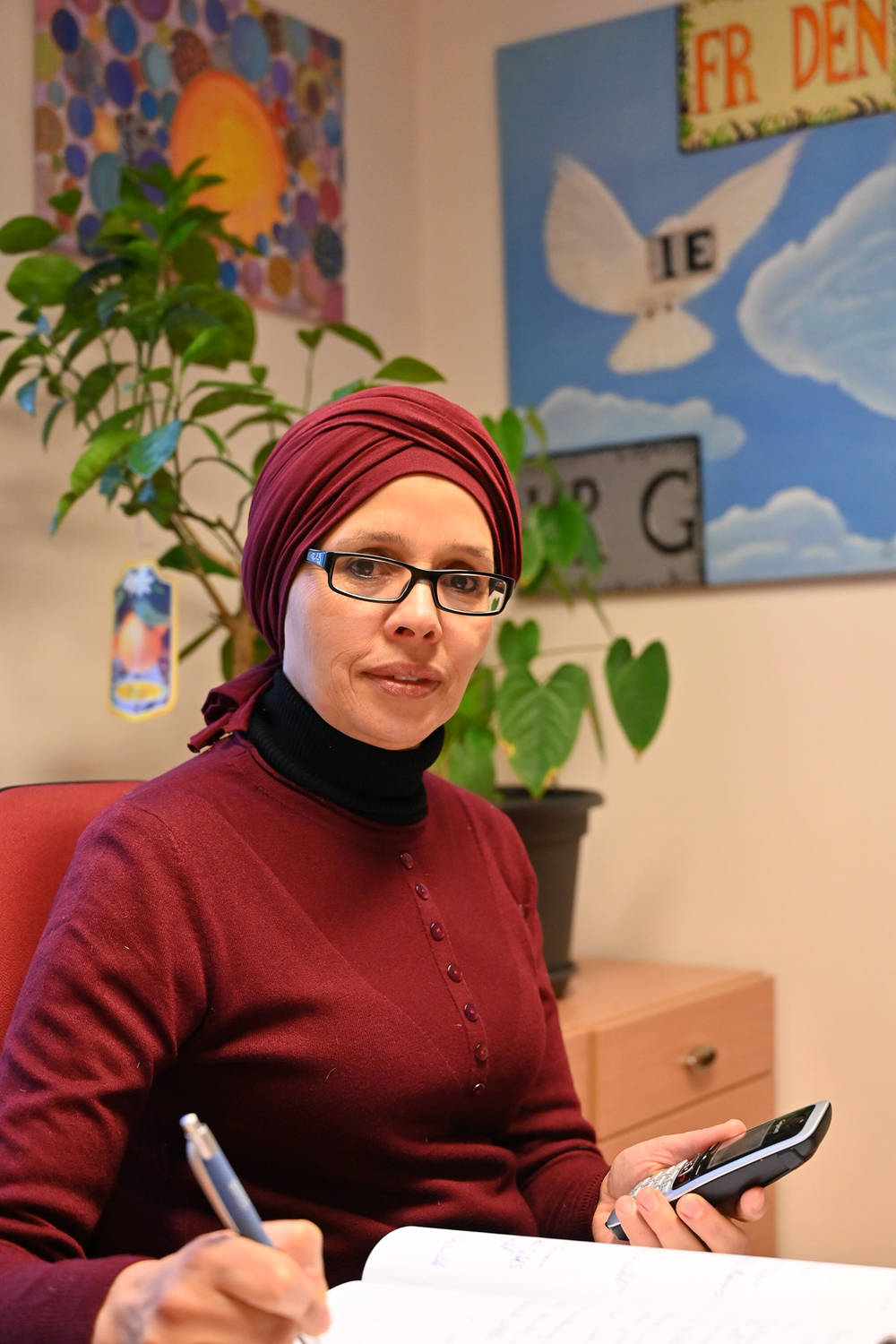 "I work at all levels. Within the communities, I work with parents. At schools, I work with headteachers and classroom teachers for the sake of children and youth," she said. Through her work, she seeks to provide a sense of security with practical reassurance. "I tell the migrants: You are secure. You don't have to fear anything. Just learn the language."
Mabrouka's current role seeks to demystify Austrian schools for migrants, advising parents how they can best support their child to be successful in a new environment. As a Muslim woman working in the Austrian education system, she finds no contradiction between her religious identity and her professional environment, even if there are challenges at times. "I think that the Austrian education system is open to anyone," she said.
"The more we stress differences, the more difficulties we get into. I try to emphasise that point to my teachers, to the migrant parents, and to their children. Being a Muslim in Austria is not a disadvantage. Religion is just one part of our identity, it's not our entire identity."
Mabrouka is frustrated by what she sees as misrepresentation of Muslims in some areas of Austrian media. The recurring narrative that Muslims are reluctant to integrate, or their presentation as victims of, rather than active participants in, Austrian society is one that she is desperate to reframe. In order to do this, she is actively engaging policymakers, educators and community leaders.
"As a cultural interpreter, I'm a bridge-builder. I know the Austrian school system well and I understand the perspectives of the Muslim community," she said.
School officials particularly rely on her to navigate sometimes complex religious and cultural situations. For example, several days after a young MuslimAustrian girl had felt uncomfortable with wearing a standard bathing suit to a swimming class, even though she had worn a bikini during a recent school excursion to a lake, Mabrouka received a call from the puzzled school administrator asking for clarity. She explained that one possible reason for the young girl's behaviour could have been that switching back and forth between cultural codes is harder when you feel that you're being held to a certain standard by people of your own faith. While the young girl had been the only Muslim on the lake trip, that was not the case during swimming class. It is in situations like these, with children trying to navigate a new home and new identity, that Mabrouka is particularly motivated to find sustainable solutions that improve the lives of young people and increase their chances of academic success.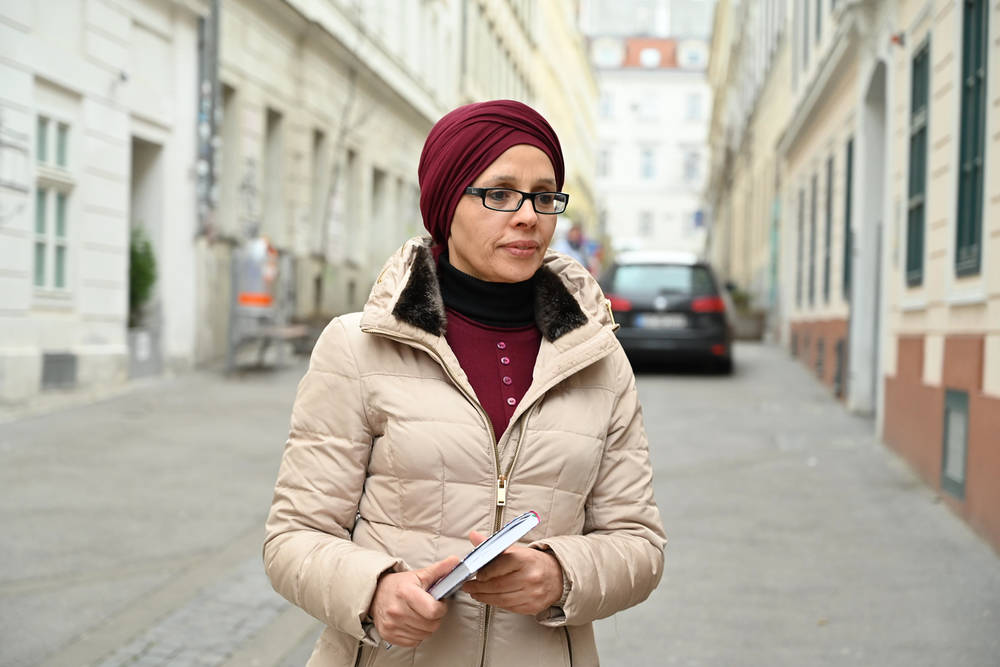 "I want the school administrators to understand the child at school, and not to discriminate," she said. As issues of identity, pluralism and belonging continue to percolate just under the skin of Austria's multicultural communities, Mabrouka will continue to place her focus on young people. She feels that it is vital for children to be able to acknowledge every part of their religious and cultural identities without shutting out any one part to accommodate certain situations.
"It is possible to be both Austrian and Muslim. It's all about living in the Austrian context", she said.
For Mabrouka, the next steps of her mission to help migrant and refugee youth to integrate are embedded in her regard for her current home. "I love this country and I want to do something here," she said. "Austria has given me so many things and I am now in a position where I can give back."