In response to the COVID-19 pandemic, the International Dialogue Centre (KAICIID) has launched a new round of grants for its Fellows programme, targeted at helping religious communities around the world foster social cohesion and counter stigmatisation, hate speech and fake news.
Religious leaders have a crucial role to play in preventing the spread of the pandemic. KAICIID Fellows from over 60 countries across the Arab Region, Asia and Africa are currently working with faith leaders in raising awareness of e-worship and fighting misinformation. Fellows are also educating religious leaders on the importance of social distancing while worshipping.
In Nepal, which imposed a complete lockdown in March, the number of infections currently stands at 5,062 with 16 deaths. While protestors have criticised the government for not doing enough, many religious and faith leaders have urged their followers to congregate without fear of the virus.
Rajendra Senchurey is a 2019 KAICIID Fellow and the program manager at the Nepal Peacebuilding Initiative in Kathmandu. He also facilitates interreligious peace and reconciliation dialogue between groups involved in the 1996-2006 civil war.
Senchurey is using his KAICIID grant to teach local religious leaders about the science behind social distancing to avoid infections. He is also training faith leaders to use social media and video conferencing platforms to broadcast their teachings.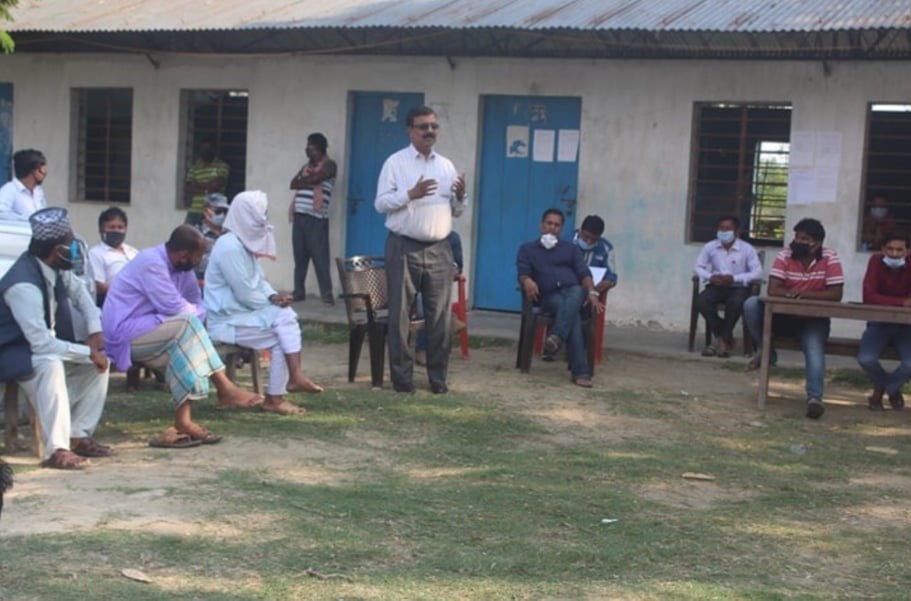 In an effort to reach a wider audience, Senchurey is writing and distributing 1,000 copies of an educational booklet about the pandemic. The booklet will stress the importance of social distancing in containing COVID-19 while outlining how religious services can be performed at home using online technologies.
Senchurey's work has seen him correct some commonly held misconceptions about COVID-19 "Some of the religious leaders who I have come across believe that they should defy the lockdown in the behest of their religious duties to keep services in the congregations," he said. "Even prominent religious leaders who have hundreds of thousand followers perceive the lockdown that way."
Senchurey has found it useful to remind religious leaders and influencers about past pandemics. "We motivated religious influencers by using analogies from history. For example, we told them that there was pandemic in the time of Buddha, plagues in the time of Abraham, etc. And during those times the prophets requested followers to not leave the places where they were at the time."
Nepal has seen a rise in hate speech directed at minority groups, including Muslims who make up around four per cent of the population. Much of this has occurred on social media. Senchurey has held webinars for religious leaders to increase awareness of faith-based prejudice.
"The webinars sought to address religiophobia that has risen due to hate speech on social and online media, and discrimination and intolerance against Muslims in the places bordering with India," said Senchurey. "I have tried to teach them that COVID-19 is a common enemy which is attacking humans indifferently, regardless of their religion, caste, creed or social status."
Combatting stigma for COVID-19 survivors
In Kenya, misinformation about COVID-19 remains one of the major threats in the fight against the disease. This has led to the stigmatisation of those who have suffered from infection. Currently, Kenya has nearly 7,900 confirmed cases and 160 deaths. More recently, 389 new infections were reported in Kenya's biggest single-day jump.
KAICIID's Mercy Wambui Muigai, a 2018 Fellow, is helping religious leaders to educate members of their community about COVID-19 prevention and how to re-integrate those who have recovered. According to the Johns Hopkins Centre for Communication, rumours and misinformation are major contributors to discrimination against COVID-19 patients and a driver in hiding illnesses which, in turn, discourage many from pursuing treatment.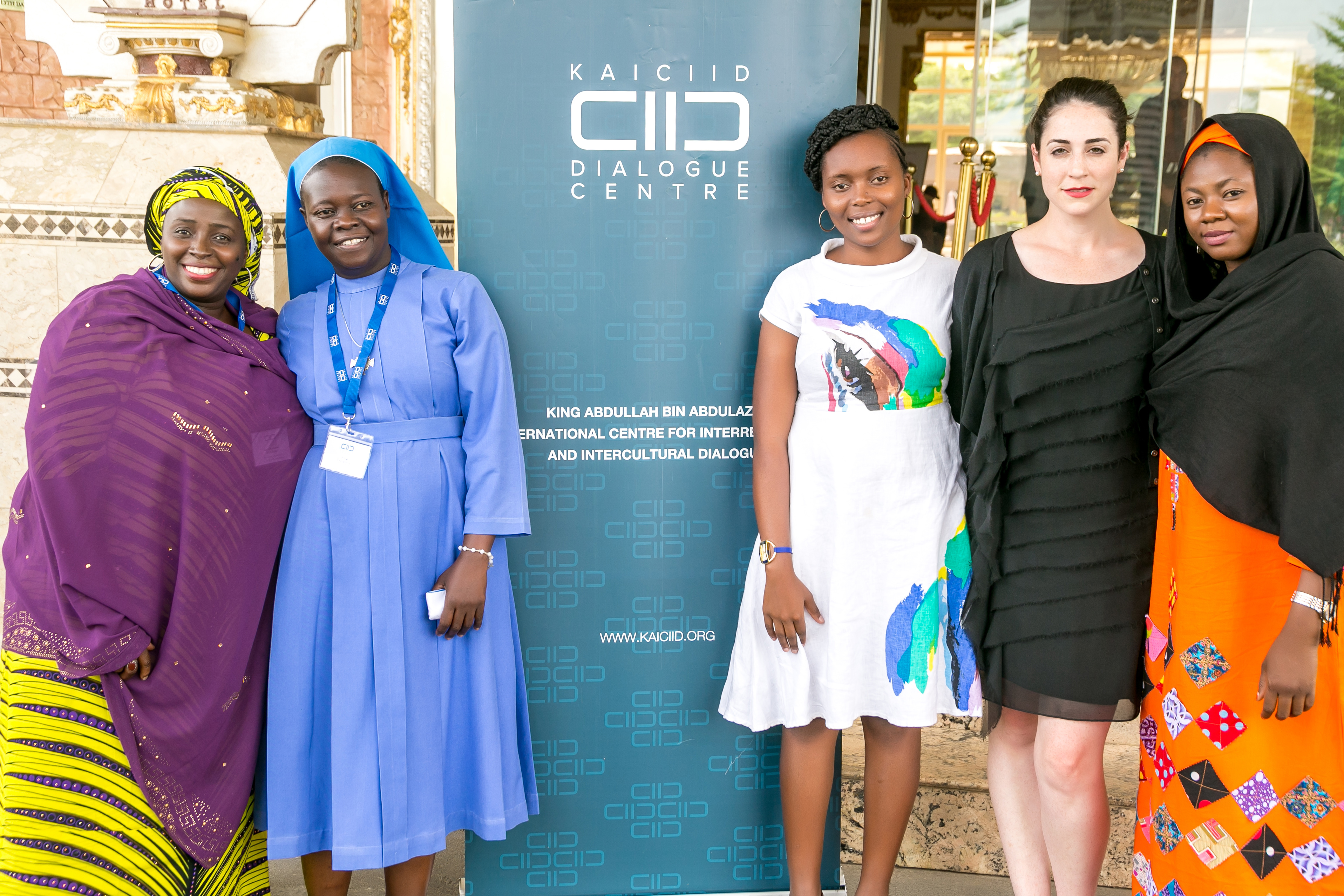 Muigai is using her KAICIID grant to empower religious leaders so they can communicate accurate information about the coronavirus in some of Kenya's most affected areas. Her project will also help religious leaders to effectively train members of their institutions about how to re-integrate those who have recovered back into society. Much of this will be done using a visual booklet, "COVID-19 ABC for Religious Leaders". Each place of worship will receive four booklets to help religious leaders engage with their members during services.
Muigai's work highlights the negative impact on patients who feel stigmatised from seeking healthcare. "I will share information on how best to re-integrate those who have recovered back in the society, live harmoniously and help the religious leaders to effectively train members of their institutions on adapting those members back into the community," she said.
Muigai plans to distribute her visual booklet to 25 mainly Christian and Muslim religious institutions and will later compile a report on its effectiveness. Each booklet will also feature a prayer specific to each of the religious groups with text references on previous times of difficulty.
"I will consolidate helpful information, preventive measures on how religious leaders can promote health-saving practices as shared by WHO and the government," said Muigai. "This information will seek to reduce fear and stigma and help religious leaders provide reassurance to people in their communities."
Uniting religious leaders against COVID-19
In Ghana, Mohammed Kassim, a 2018 KACIID Fellow and the director of the Academic Administration Department at the Islamic University College, aims to unite religious leaders in fighting against COVID-19 by empowering them with information about the disease.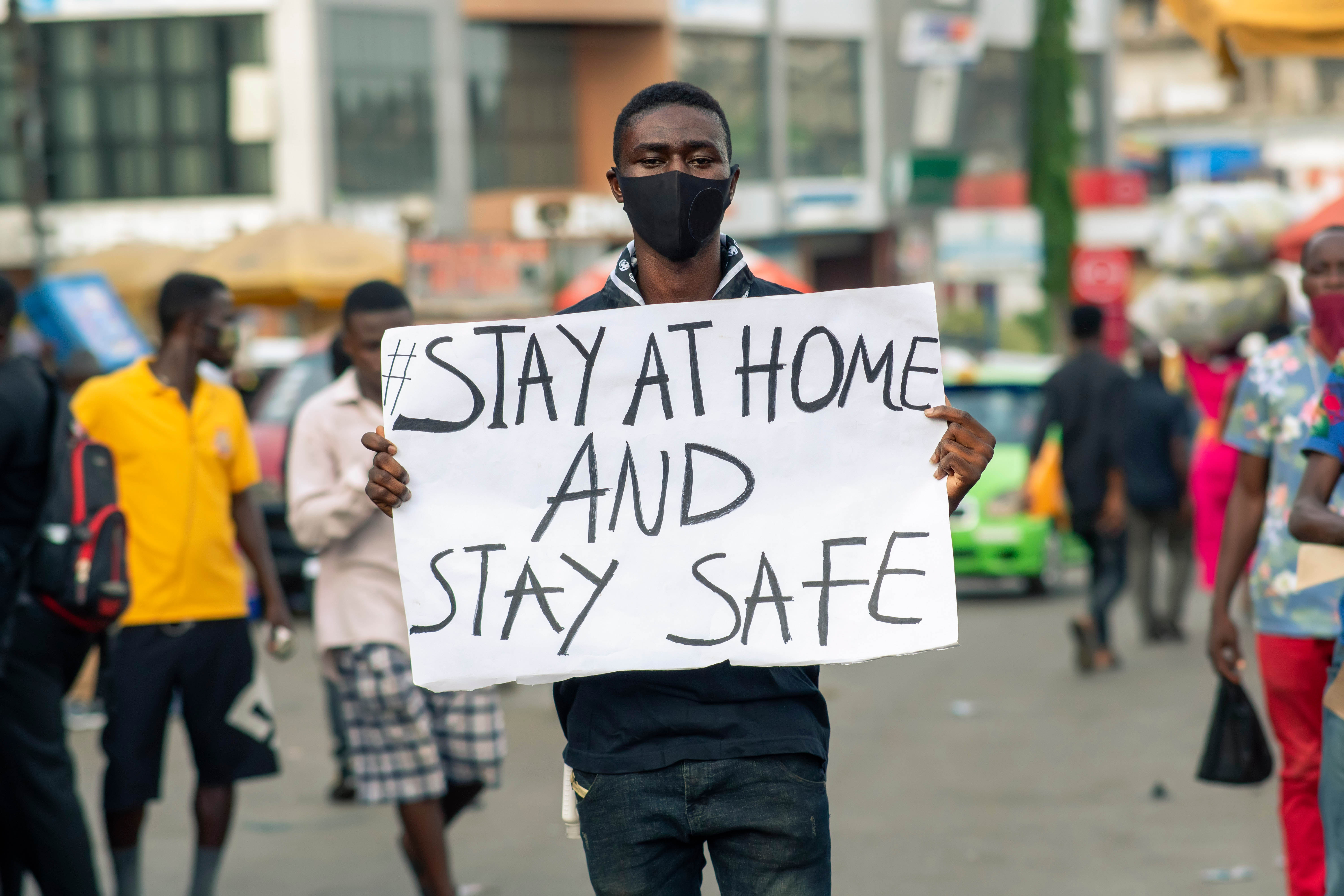 Ghana has reported a total of 21,077 COVID-19 confirmed cases with 129 deaths. While two of Ghana's main metropolitan areas were in lockdown in April, restrictions have since been eased while strict social-distancing measures are enforced, especially in churches. It is also a criminal offence not to wear a face mask in public.
Yet despite bans on gatherings exceeding 25 persons, some religious leaders have claimed the government has no right to restrict them from their activities.
Kassim's project seeks to arm faith leaders with accurate information about COVID-19 and train them to effectively counter the pandemic.
Despite Ghana's lockdown, Kassim has helped religious leaders to raise awareness of COVID-19 in a number of ways. Faith leaders and scholars have been trained in the use of social media which they can now harness to disseminate information about COVID-19 or religious activities. Kassim also trained 15 Muslim scholars to use Facebook Live to talk to their congregations about COVID-19. The scholars also used Facebook Live for their annual Quranic Tafsir (exegesis) during Ramadan. Other religious leaders employed WhatsApp group chats for their discussions.
"We sensitised a number of religious leaders on how to go about with their activities amidst the spread of COVID-19," said Kassim. "Most of these engagements were done through phone calls due to the lockdown and other protocols. We also sponsored two religious leaders by buying airtime for them to talk to the general public on fighting against COVID-19."
Kassim said that working with religious leaders is vital to fighting COVID-19. "Although Ghana is secular in terms of administration, its people are highly religious, to the extent that Ghanaians always try to assign some religious connotations to everything that they do. Thus, to succeed in every endeavour or venture, it would only be prudent to include religious leaders in the equation."