When Margaret Hoffman passed away last spring, her remains were brought from California to her hometown in Wisconsin and interred in a plot she chose years ago. There was a brief, Christian ceremony and those in attendance sang the hymn, "The Old Rugged Cross" per her request. In many ways, it all happened exactly as planned.
One thing Hoffman could not have foreseen, however, was that her funeral would take place during a global pandemic, which prevented most of her family from attending, save for a few distant cousins.
Along with claiming the lives of millions, COVID-19 has upended death rituals like Hoffman's across faith traditions and spurred religious actors to respond with creativity and compassion when it comes to bereavement services and crisis response.
With this in mind, two KAICIID Fellows alumni — Rabbi Naomi Kalish in the United States and the Venerable Swami Athmadas Yami Dharmapaksha in India — have launched projects supporting frontline workers and providing care for the sick and dying during the pandemic.
Their projects, supported by KAICIID grants, have helped to provide much needed comfort and prevent future conflict.
Spiritual Care and Grief Counseling
Having served as Coordinator of Pastoral Care and Education at the New York Presbyterian Hospital/Morgan Stanley Children's Hospital, Kalish understands how spiritual support and compassion can ease grief and calm intercommunal tension.  
"When confronting human suffering, areas of human conflict can be transformed," she said. This is especially vital in crisis situations where it's "important that religious leaders step-in and step-up."
In such situations, "religious figures have an opportunity to be a moral voice for humanity and embody a certain kind of hopefulness that transcends religious, cultural, national and ethnic difference."
Now, in her new role as Harold and Carol Wolfe Director of the Centre for Pastoral Education at Jewish Theological Seminary in New York City, New York, she is seeing how COVID-19 has put undue psychological distress on frontline healthcare workers.
Beyond hope and help, "religion and spirituality can provide resiliency during crisis," she said. Healthcare chaplains are well-positioned to provide spiritual care and grief counselling to frontline workers overwhelmed by the magnitude of the virus.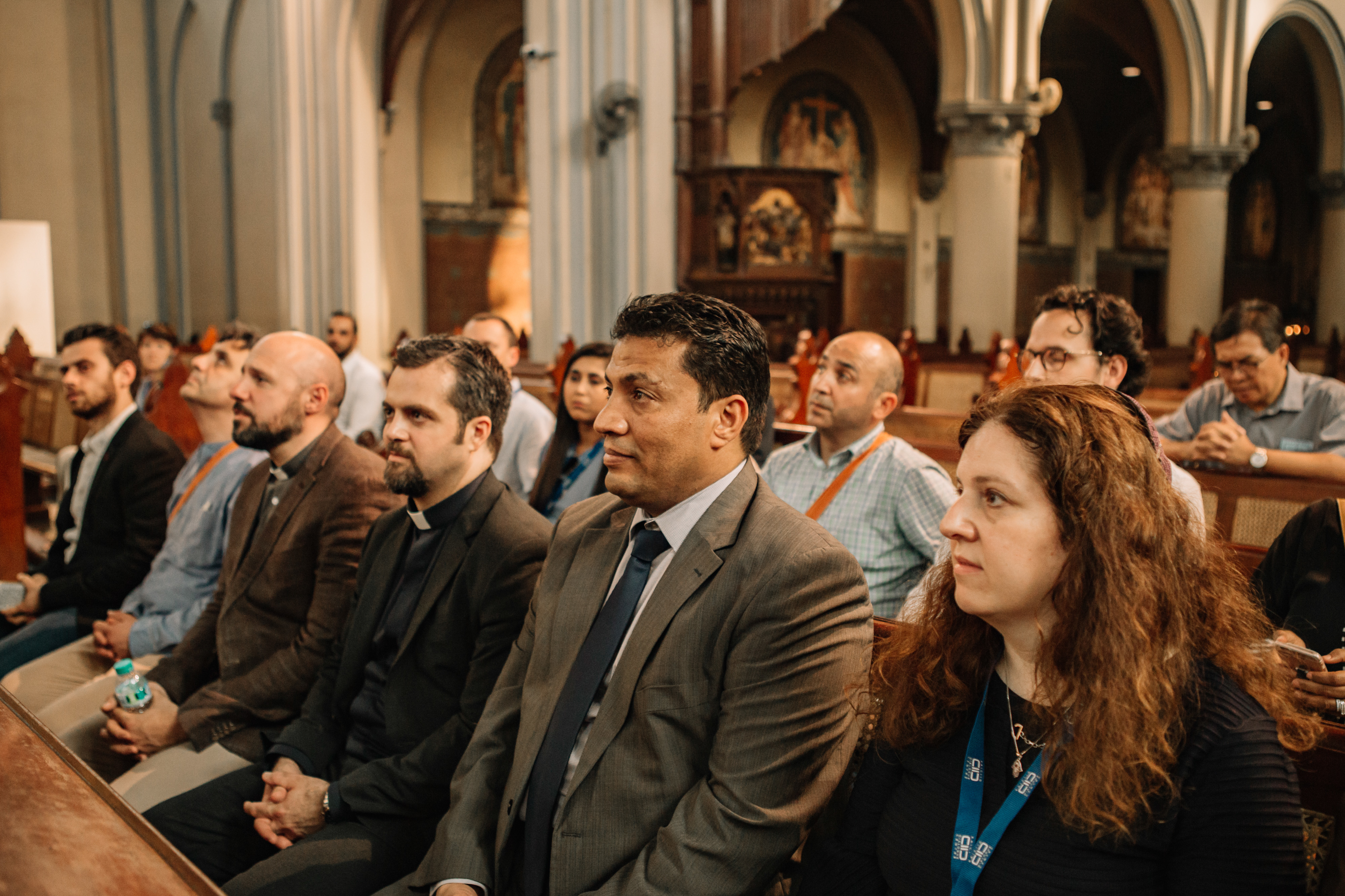 That's why Kalish proposed building a multifaith resource library of interreligious dialogue and pastoral care resources for chaplains, chaplaincy students, healthcare workers, and the general public. Along with the library, Kalish plans on using KAICIID support to hold online training for healthcare professionals on caring for patients from diverse religious backgrounds.
Above all, Kalish hopes the resources will help chaplains, volunteers, and frontline workers better "step into the experiences of another" in the midst of crisis.
Disaster and Crisis Response
Rev. Dr. Willard Ashley, professional psychoanalyst and disaster response specialist agrees that religious actors are critical during public health crises. Ashley was invited by the KAICIID Fellows alumni network to provide an online session in disaster response for those on the frontlines of the global pandemic.
Although he acknowledges it's important to let trained doctors and nurses attend to the medical crisis at hand, religious actors can come alongside healthcare workers to help allay fears and address anxieties that medical professionals may not be able to.
"First, we have the responsibility of doing our research, to separate fact from fiction so we can be a reliable source of information in the midst of anxiety and upheaval. In every disaster, there are always rumours and the truth gets distorted, so part of what religious leaders do is bring a healthy sense of reality to the situation," he said.
While this has been important throughout the COVID-19 crisis, Ashley added that this is even more significant as the world enters what he calls the "vaccine phase" of the pandemic.
"People are going to be asking religious leaders, 'should I take it?'. They're not always going to ask the physician first, sometimes they're going to trust us more and we can calm their fears and be a peaceful presence in the storm."
It is also important for "religious leaders to act as community organizers." That begins, he said, with religious leaders "getting out of their offices," in order to build trust and legitimacy.  
"We have to get out more and to meet other people and to network — across political, social, racial, and religious lines."
Funeral Services During COVID-19
In Kerala, KAICIID Fellow Swami Athmadas Yami has reached out to his own interfaith networks to form the KAICIID-supported Dignity Funerals project, designed to train religious leaders to provide funeral services both for COVID-19 victims and in general.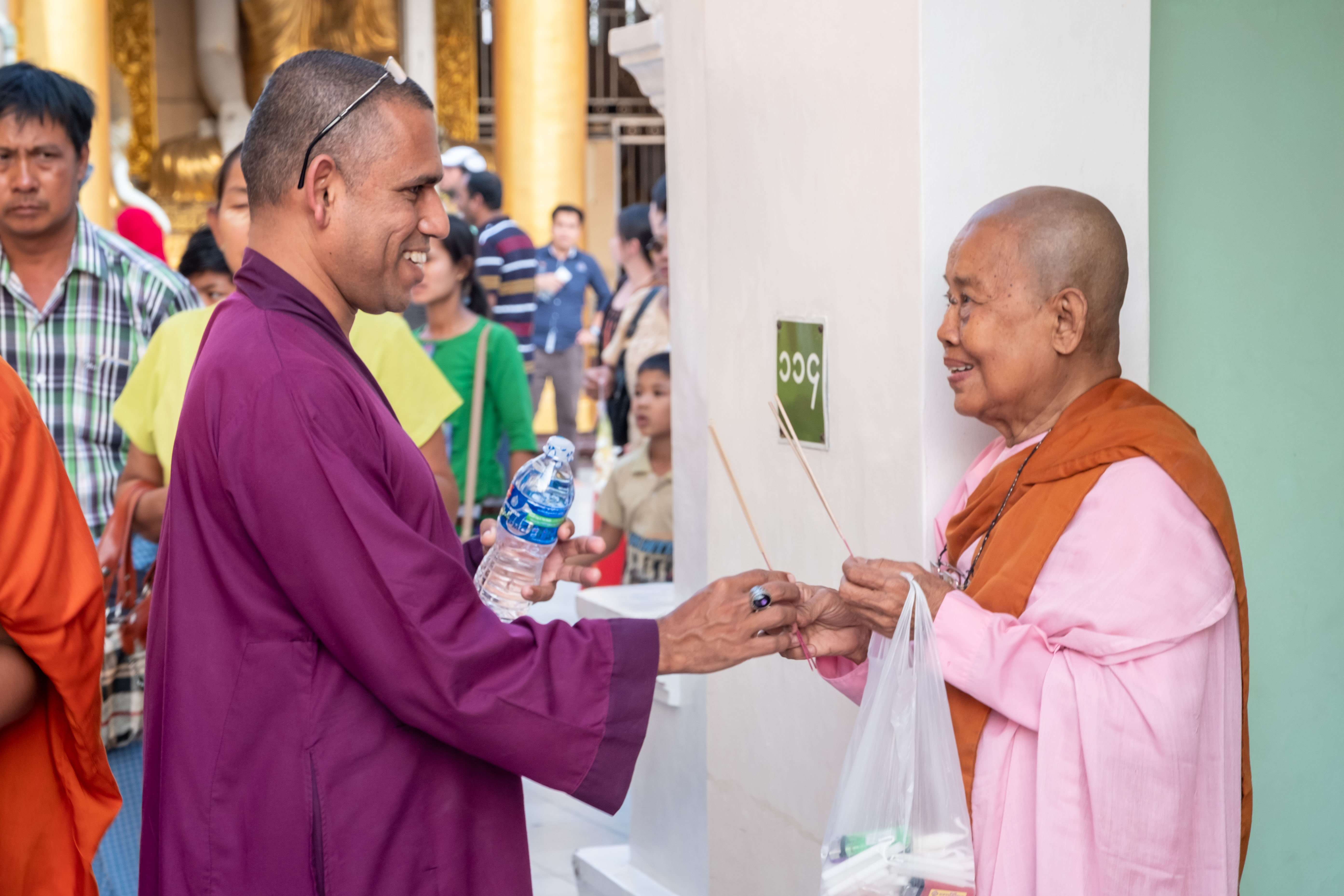 When the pandemic hit Kerala, houses of worship went into lockdown disrupting important religious rituals. Most painful of all, according to Yami, was that "many times a decent and dignified funeral was not given to the dead."
As religious leaders discussed the situation, Yami leveraged his role as leader of the multi-religious "Samanwaya Giri" (Hill of Integration) to negotiate a way forward.
Through the Dignity Funerals project, clergy from three traditions — Hindu, Muslim, and Christian — were provided training on interreligious dialogue, as well as the theology, philosophy and rituals from each tradition so that they could support one another. They were also briefed by health professionals on safe burial practices.
"This helped the clergy formulate rituals and rites according to the situation," he said.
According to Yami, the project exceeded expectations, as religious communities rallied around critical solutions to support grief and loss. Better yet, "none of the clergy and workers got sick or had health issues and the whole process has initiated a hard-core discussion about interreligious ventures," he continued.
Looking to the future, Yami believes that leaders in his community are better prepared to address global crises, as well as death and suffering, by offering understanding and a strong sense of unified support. "Now, we can come together for the common good in both difficult and better times."
Do you want to learn more about how faith communities can support frontline workers during COVID-19? Join KAICIID's mental health webinar during World Interfaith Harmony Week.