Driving through Addis Ababa, Tsegahun Assefa Adugna talks about the conflict posing the gravest challenge to peace in Ethiopia in decades. "I didn't expect that there would be a war," he said. "We are trying to push for a peaceful way of solving the problem."
Ethiopia is in the grips of a crisis. For months, the government has been battling the Tigray People's Liberation Front (TPLF). The fighting has ignited longstanding divisions among Ethiopia's ethnic groups, drawing in the Amhara, the Oromos, who currently dominate the federal government, and the Tigray, who formerly held sway over Ethiopian politics for almost three decades.
News outlets have reported thousands dead and more than 950,000 people displaced in a conflict which threatens to unravel the national fabric of Ethiopia and the stability of the Horn of Africa region.
A dangerous trajectory of ethnically motived attacks
Ethnically and religiously motivated hate speech has helped place Ethiopia on the knife edge of an all-out civil war. At the end of last year, UN Special Advisers Pramila Patten and Karen Smith issued a statement condemning hate speech, as well as reports of targeted attacks against civilians based on their ethnicity or religion.
"Ethnically motivated attacks and reportedly ethnic profiling of citizens constitute a dangerous trajectory that heightens the risk of genocide, war crimes, ethnic cleansing and crimes against humanity, commonly referred to as atrocity crimes," they wrote.
In her own statement, UN High Commissioner for Human Rights Michelle Bachelet called for all parties to "begin a serious dialogue to resolve their differences without delay. A protracted internal conflict will inflict devastating damage on both Tigray and Ethiopia as a whole, undoing years of vital development progress," she continued.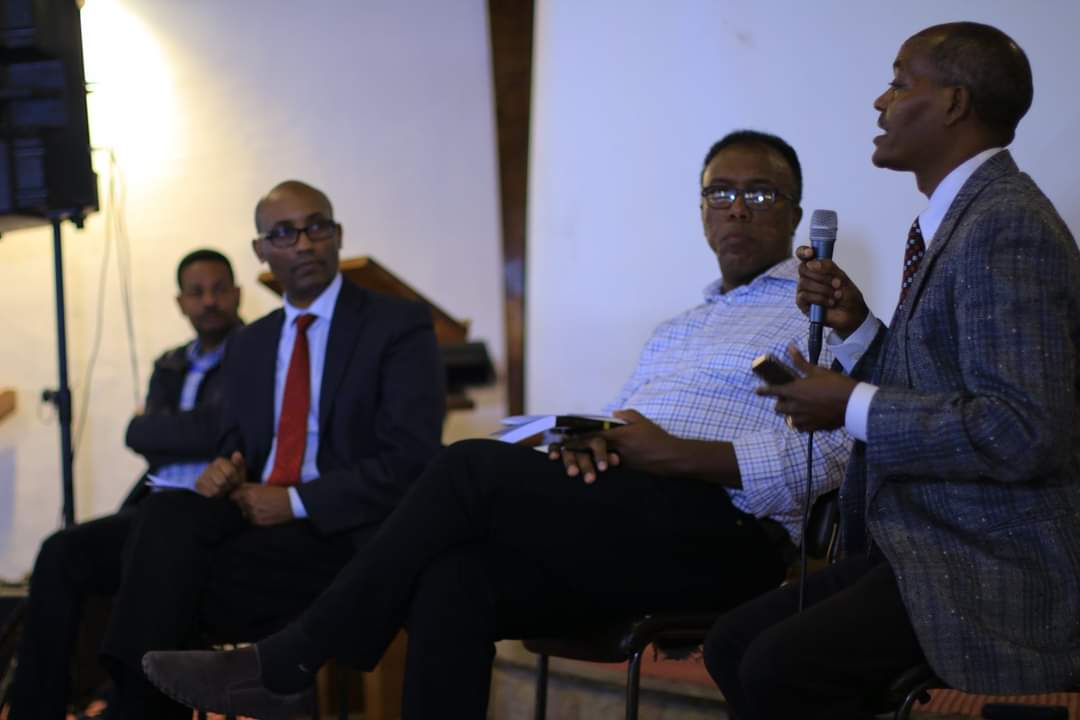 KAICIID Fellows in Ethiopia have mobilised into action, drawing on their extensive interfaith networks in an attempt to heal the country's vast ethnic and religious divides.
Interreligious mediation efforts
Over the past few months, Adugna, a 2018 KAICIID Fellow and Director of Children and Youth Ministry for Mekane Yesus Church, which boasts over nine million members, has used his pulpit to advocate interreligious dialogue and peace.
"I have been preaching about brotherly love and forgiveness. When we have group talks or coffee, I emphasise how to respect the ideas of others and bring solutions which can bring us to unity and mutual understanding."
Adugna also works with Ethiopia's Interfaith Council of Churches (EIC), teaching individuals and institutions to combat hate speech. The Council is comprised of seven religious groups, including Muslims, Adventists and Catholics.
Fittingly, many of his training seminars focus on de-escalating conflict among people of diverse faiths and ethnic backgrounds. "We work on building peace through mutual respect and forgiveness. All religious groups can subscribe to this, whether you are Muslim or Christian."
Last summer, individuals drawn from the EIC and other prominent figures, met with TPLF leaders in Tigray in an effort to promote peace. According to the interfaith mediation delegation, the dialogue was their own initiative and not linked with any political party.
"The meeting was very important in bringing peace between the conflicting parties," said Adugna, who was briefed by senior EIC leaders on the outcome.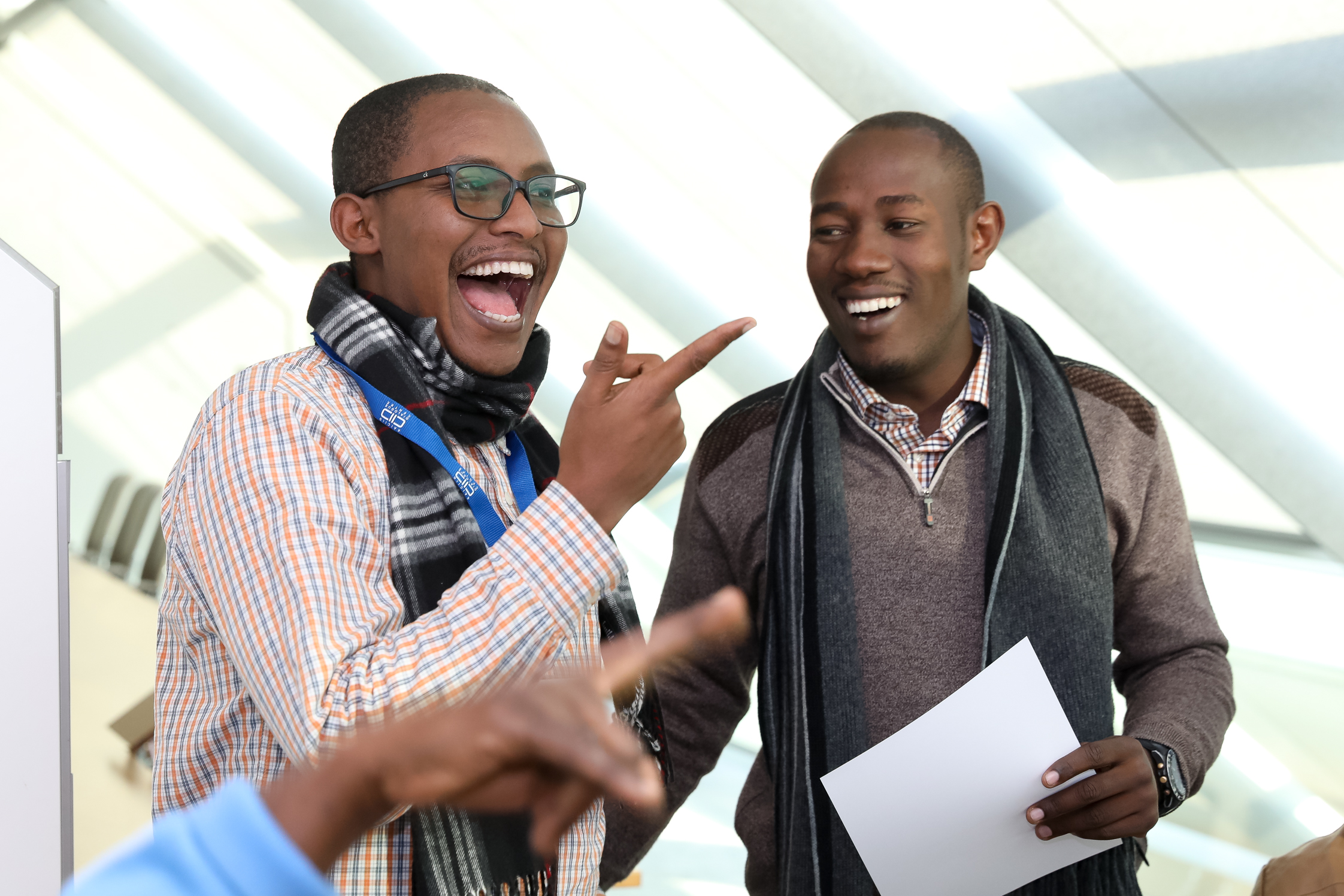 Although he recognises there is still a long pathway to peace, he is hopeful that these initial mediation efforts will lead the way. "It was a genuine idea to get the conflicting parties to come to terms so they could sit down and do something which could build the nation and build the citizens of the country."
"The interfaith movement is vital because religious leaders can play a significant role in bringing peace and in the development of our nation," he continued. 
The roots of hate speech
Dr. Geleta Simesso, a 2016 KAICIID Fellow, has joined Adugna on the frontlines of conflict prevention.
A Lutheran pastor at Mekane Yesus Church and consultant at the Interreligious Council of Ethiopia (ICE), Simesso has spent the past few months educating religious leaders on the consequences of hate speech. Due to COVID-19, much of this work has been conducted using online platforms. One of the training sessions, livestreamed through Zoom and social media, attracted almost 144,0000 viewers.
According to Simesso, hate speech often arises from fear or misunderstandings about religious identity. "People identify themselves as this or that religion. Maybe they are Christians or Muslims, or they might be Protestants or Catholics. Creating acceptance is the biggest challenge we usually face. People are suspicious of each other and the concept of interreligious dialogue is new," he said.
Simesso has worked to dispel these preconceptions, encouraging Ethiopia's religious and ethnic groups to dialogue with one another. "Christians don't buy meat from a Muslim butcher and vice versa," he said. "It is common to hear 'It is Muslim meat' or 'It is Christian meat'. Muslims don't go to Christian restaurants and Christians don't go to Muslim restaurants. In such an environment, opening up about your religion is not an easy task."
A culture of dialogue
KAICIID Fellow, Adane Dechassa Teshale, is Deputy Director of the Peacebuilding Department at the ICE, which represents the religious affiliations of 97% of the total population of Ethiopia.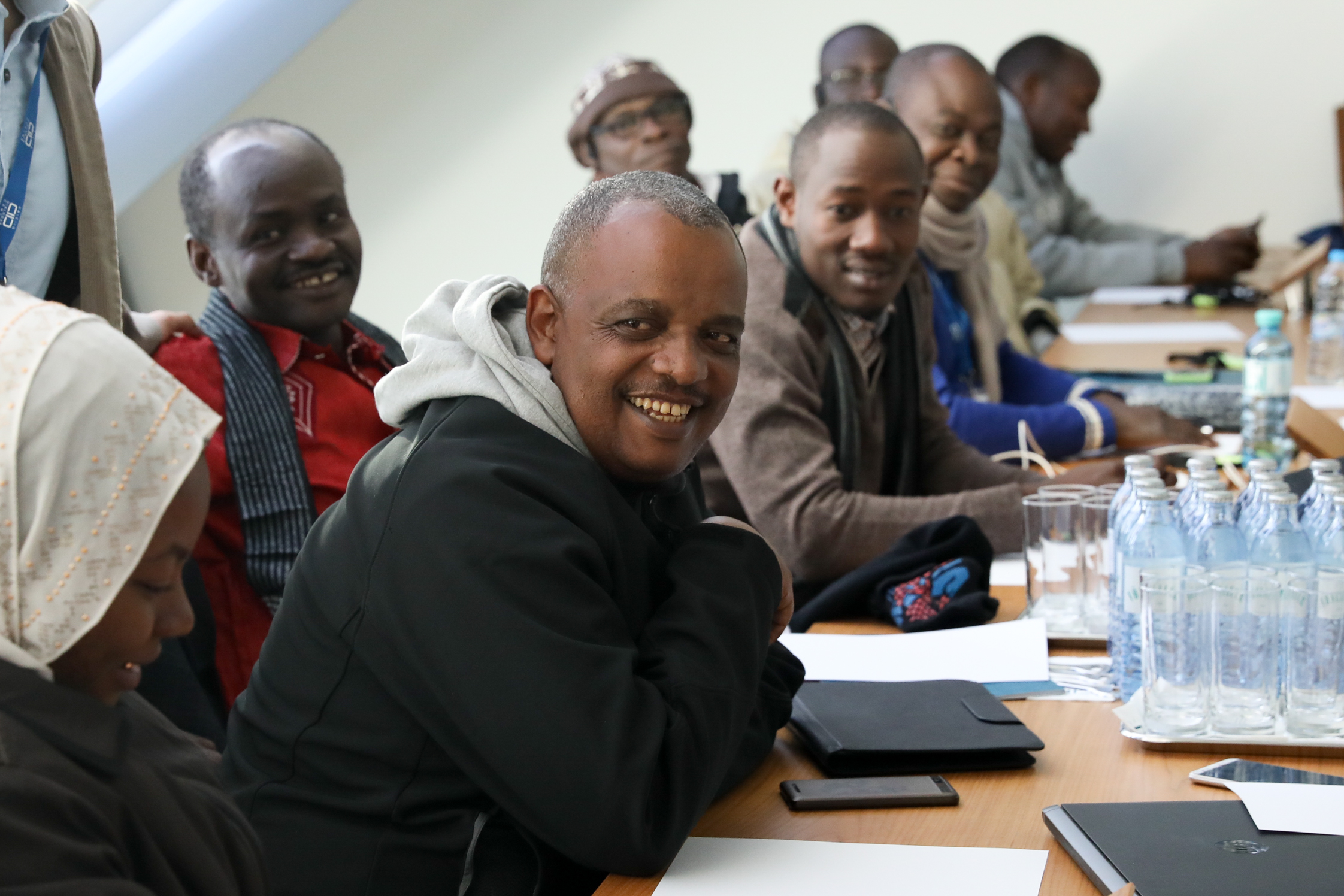 After the conflict broke out, leaders from the ICE issued a statement urging peaceful dialogue and negotiation, responsible journalism and caution on social media platforms.
"Ethiopia is a country of different ethnic and religious groups," said Teshale. "The council promotes peaceful coexistence, dialogue, accepting and respecting differences. Therefore, I hope that we are minimising violent conflicts which are based on ethnic and religious differences."
Teshale believes one of the main barriers to creating understanding between people of different faiths is a current lack of training in interreligious dialogue. Although the ICE was formed in 2010, interreligious dialogue is a relatively new phenomenon in Ethiopia.
Much of Teshale's work involves asking religious leaders to explain their beliefs to those who may not be familiar with other faiths. "The culture of dialogue is not very developed and that is the main problem. Many people are inclined to debate rather than dialogue and that leads to conflict rather than peaceful coexistence."
Additionally, intolerance for ethnic and religious differences, as well as politics split down ethnic lines, has deepened divisions in the volatile country. "Most people think about their ethnic group rather than nationality and unity," Teshale continued.
The bulk of ICE's work is being conducted in person, addressing the heart of the conflict from the grassroots level. "Mostly we are working on location. If there is a sign or tendency toward violent conflict, we take responsibility to facilitate dialogue sessions in a different way," Teshale said.
Like Adugna and Simesso, he believes it is the role of religious leaders to foster peaceful, just communities. "We take responsibility to bring together the divided community and build peace."
Do you want to learn more about how religious leaders can prevent incitement to violence and atrocity crimes? Download the Plan of Action here