"On the day of the attack, it was bedlam," John Dada said. "The attackers began firing as they came into the community, causing those who remained behind to run helter-skelter to safety."
Dada is a retired nurse and KAICIID grant recipient who was caring for the elderly as part of his project in Kafanchan, Southern Kaduna State, when his community was attacked by a gang of bandits and herdsmen on 12 August, 2020. 
"I chose to remain and look after my patients, I could not abandon them," he said.  "The decision was not one borne out of bravery. It was more of a professional obligation."
According to Dada, his community, which once lived in peace, is now afflicted by conflict.  Territorial disputes have been exacerbated by economic struggles, political manipulation, criminality and youth unemployment, resulting in ethnic and religious divisions. Banditry, theft of property and cattle, and kidnapping has also become rampant. 
Dada's community lies in the centre of Nigeria, between the predominantly Muslim north and the predominantly Christian south. The region has become a venue for conflict between Muslim Fulani nomadic herdsmen and the Christian farmers and tensions have increased as previously open grazing lands become increasingly dominated by infrastructure such as railways, roads and urban expansion prompted by Nigeria's rapid growth.
One of four initiatives in 2020 in Southern Kaduna supported by KAICIID, Dada's project arose out of consultations with respected community leaders, both Christian and Muslim, aimed at finding an interreligious solution to the cycle of violence in his community.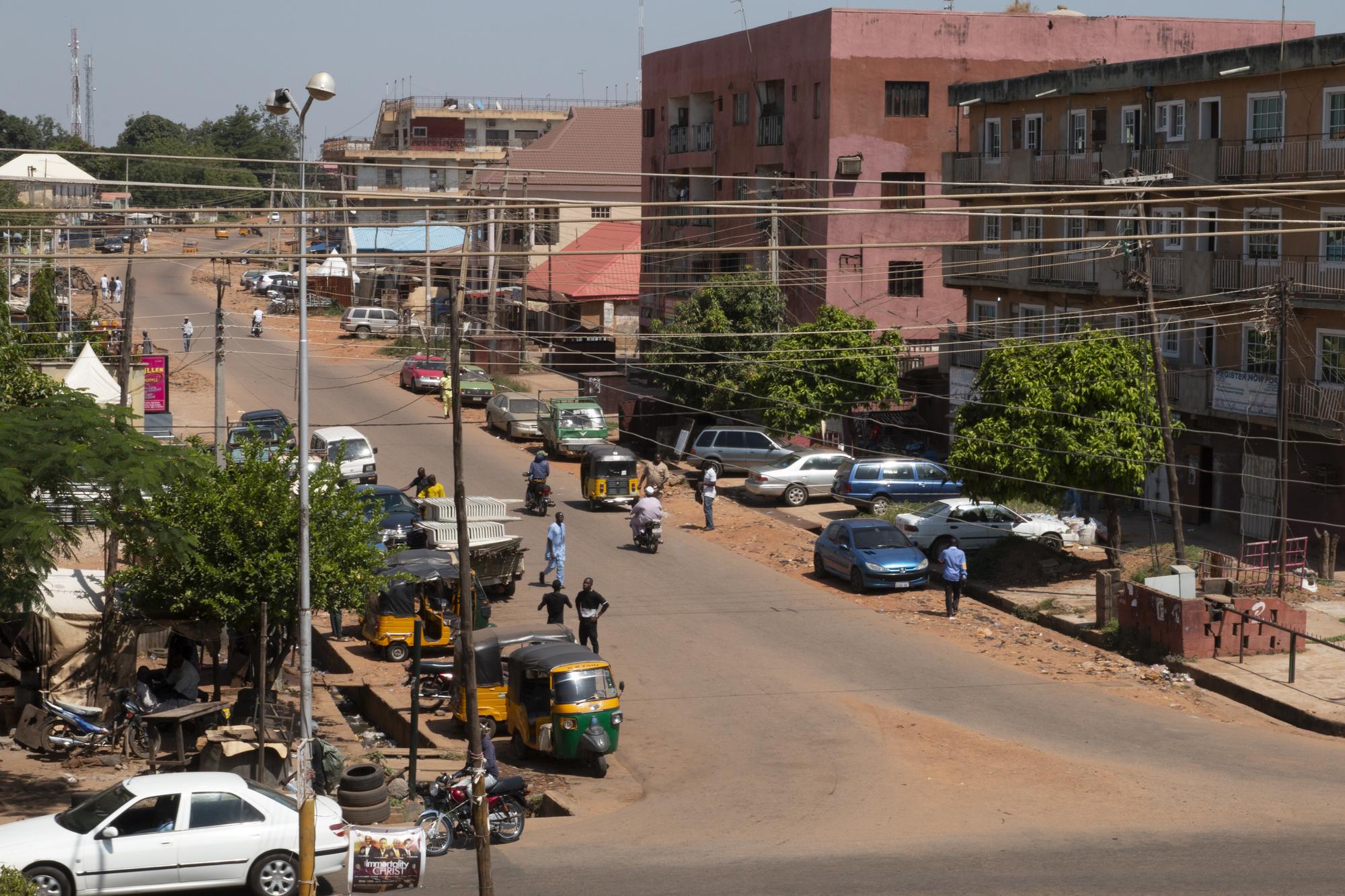 "We have lived with Fulani for generations, going back over 100 years, but the communities have given up their old ways of resolving conflict," Dada said.  "All we can do is try and see what short term measures we can take because the ultimate solutions are something which the government has to solve. But at our level, we can pacify and ask people to be patient."
At the urging of the community at the onset of the COVID-19 pandemic, Dada sought to engage young people, teaming up with the Jema'a Community Development Charter, an interfaith youth group, to help monitor the health of, and provide care for, elderly and vulnerable people as well as promoting COVID-19 safety and awareness and contact tracing. 
This group of young people also played a key role in protecting the village and limiting further violence during the August attack. Upon hearing about the impending attack, members evacuated as many people as they could and rushed to protect the elderly and vulnerable, building protective corridors with sandbags, attempting to deter attackers and warning unsuspecting incoming travellers.
Security Challenges in Nigeria
Throughout 2020, attacks and kidnappings increased significantly.  According to UN Data, there were 7,800 conflict-related fatalities in 2020 compared to 5,400 the year previous. A significant majority of these deaths occurred in Borno, Zamafra and Kaduna. 
According to KAICIID Country Expert Joseph Atang, attacks and kidnappings have arisen out of economic desperation and the desire of organized criminal networks hoping to gain financially. They are carried out by young people who, deprived of the means for economic self-betterment, are manipulated and given access to smuggled weapons.
"Bandits are just killing people and raiding villages and burning settlements. And they are kidnapping people and getting hundreds of millions for ransom," he said. "People are hungry, so they need to survive because there are no jobs."
The conflict has also led to an increase in internally displaced persons, overwhelmingly women and young people.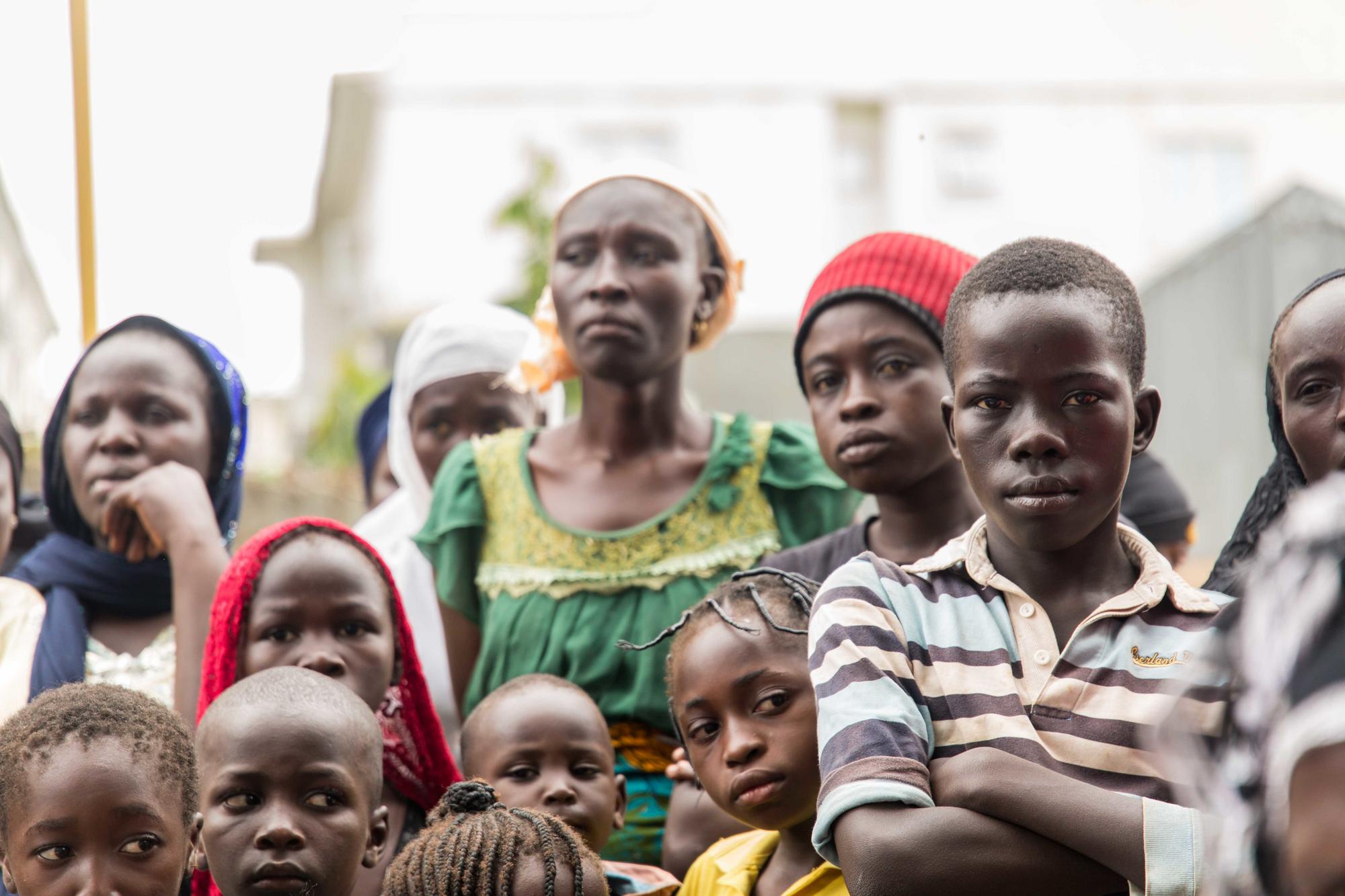 There are more than 2.5 million internally displaced people in Nigeria, predominantly women and young people, who are vulnerable to gender-based violence, drug abuse, hunger and crime. There is an acute lack of accommodation for displaced persons, who do not have access to adequate sanitation facilities and who are therefore more at risk for COVID-19 transmission and water-borne diseases.
Early-warning mechanisms and building economic opportunities
Six months later, there haven't been any more attacks on Kafanchan. 
"Not because there were no attempts," said Dada. "Actually, because communities are becoming more aware and are warding off these various attacks. The community is providing its own security apparatus by getting their young men to be more aware, reporting strange movements etc." 
By engaging young people as part of the early warning systems, they are able not only to protect the community, but benefit also from a sense of purpose, supplemented by a stipend in an otherwise unpromising employment market. 
"We try to see how we can improve local employment opportunities for youth," Dada said.  "It is critical to provide an enabling environment for youths to be able to make some earnings to meet their basic needs."
Dada's next mission is to build opportunities for women, who are often marginalised in his community, through startup grants and through involving them in the peacemaking process. 
"You see, when the menfolk are planning, women are not invited, but the consequences (of violence) are born directly by the women. So we are trying to get the women to the point where they will insist on being part of any peacemaking process in their communities so that their voices are heard from the beginning."