In 2005, Cardinal Onaiyekan's commitment to peace and de-escalation was put to the test. He had just received word that a Danish newspaper had printed a series of satirical cartoons of the Prophet Muhammad, sending shockwaves through Nigeria and resulting in hundreds of casualties in a violent uprising between the country's Christian and Muslim communities.
Following visits from the Israeli ambassador and a representative of the Palestinian Liberation Organization, Cardinal Onaiyekan reached out to the Sultan of Sokoto, the leader of Nigeria's Muslim community. Together two of Nigeria's most influential religious leaders issued a joint statement declaring that the incident was not a Muslim-Christian issue and urging both sides to settle disputes peacefully.
In the years since, His Eminence Cardinal John Olorunfemi Onaiyekan, Metropolitan Archbishop of Abuja, Nigeria, has earned his reputation as the person to call in Nigeria when there is conflict, especially those of an interreligious nature.
Following his education and early work with the Church, Cardinal Onaiyekan was appointed the Auxiliary Bishop of Ilorin at the age of 38. Now retired from official church duties, Cardinal Onaiyekan continues to advocate religious peacebuilding and justice in sub-Saharan Africa and around the world.
In 2012, he was named Pax Christi International's 2012 Peace Laureate, an annual prize awarded to exemplary individuals who stand up for peace, justice, and nonviolence across the globe.
"I am involved at the international level for the same reasons I've been at the frontlines of Christian-Muslim dialogue in my country — to work for justice and peace," he said.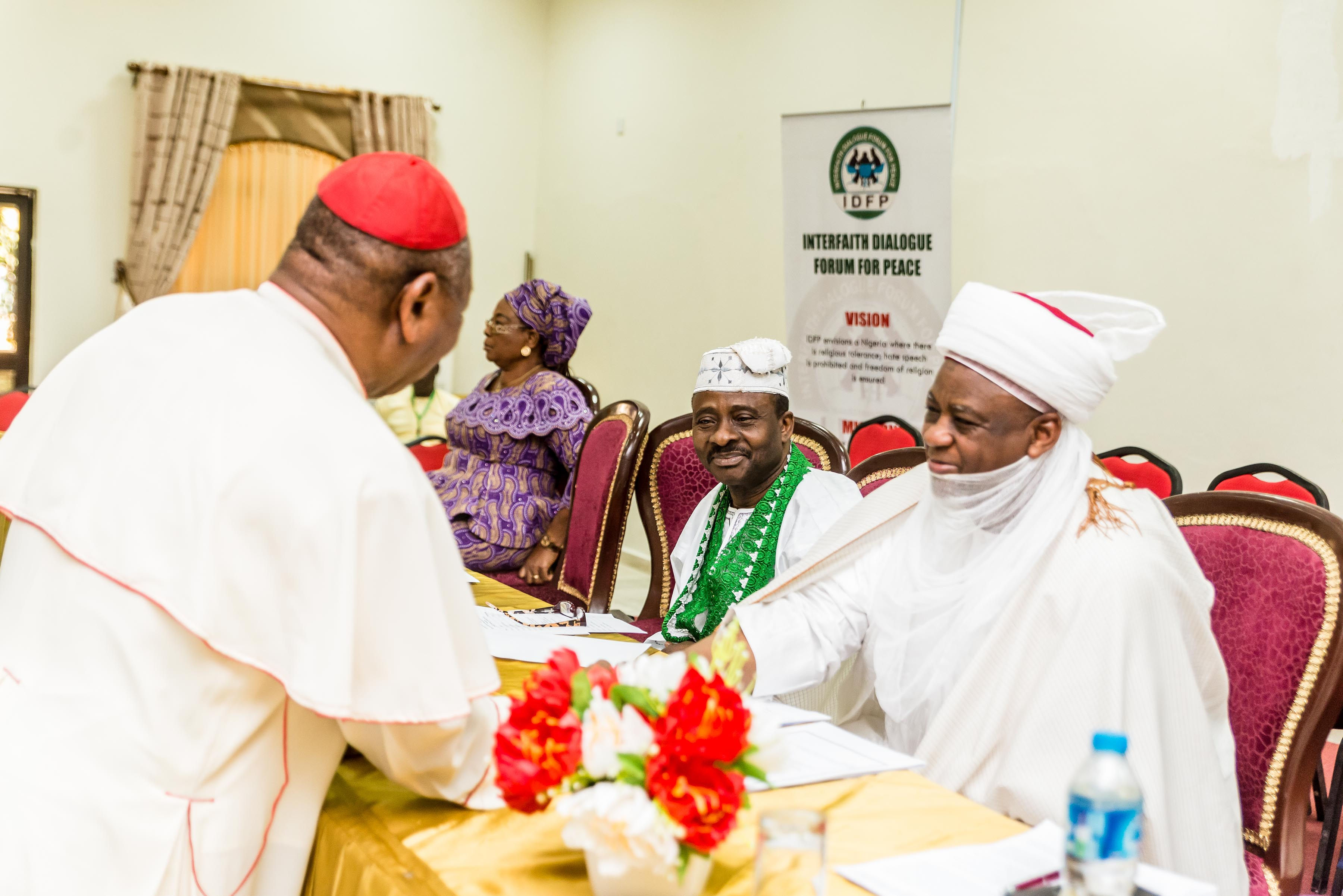 Due to his sterling record of interreligious engagement in Nigeria, and his persistent promotion of peace in other capacities throughout his career, he has served as honorary president of Religions for Peace (RfP), as President of the Christian Association of Nigeria and as President of the Catholic Bishops' Conference of Nigeria.
He has also been invited to be a part of the upcoming G20 Interfaith Forum which will be held October 13-17 – a role that Cardinal Onaiyekan sees as an opportunity to bring the importance of faith in conflict resolution and sustainable development to the forefront.
"In the past, the G20 group has not been known to take religion very seriously, but through the Interfaith Forum we now have a channel to bring issues of relevance to religious communities to the attention of this body," he said.
The Cardinal highlighted how the issues discussed at the forum — from global poverty to protecting the planet — are interconnected. "It's all the same, it's all linked together. The solution of one leads to the solution of the other," he added.
Just as important for Cardinal Onaiyekan is the interconnectivity of nations. "The issues of conflict all over the world are connected with the issues of the world economy and the way it is organized — or disorganized, if you like," he said. "In other words, if the G20 represents the most important countries in today's world, they must accept their responsibility for deciding how much peace we will have in this world."
Reflecting on his role as a Christian leader in Nigeria  — which is not a member of the G20 nations — he said that his people can only hope to latch on to some of the "positive fallout" of the discussions that will be taking place at the summit.
That means G20 nations bear a particular responsibility to think of those not in the room as they meet and discuss the global economy and the state of world affairs.
"I hope that as they gather they have in mind the interests of world peace and justice and the wisdom to realise that is in their own enlightened self-interest to build a better world for everyone," Cardinal Onaiyekan said.
He also plans to bring his recent experiences with the International Partnership on Religion and Sustainable Development (PaRD) and the KAICIID-supported Interfaith Dialogue Forum for Peace (IDFP), of which he is a member of the Board of Trustees, to the G20 table.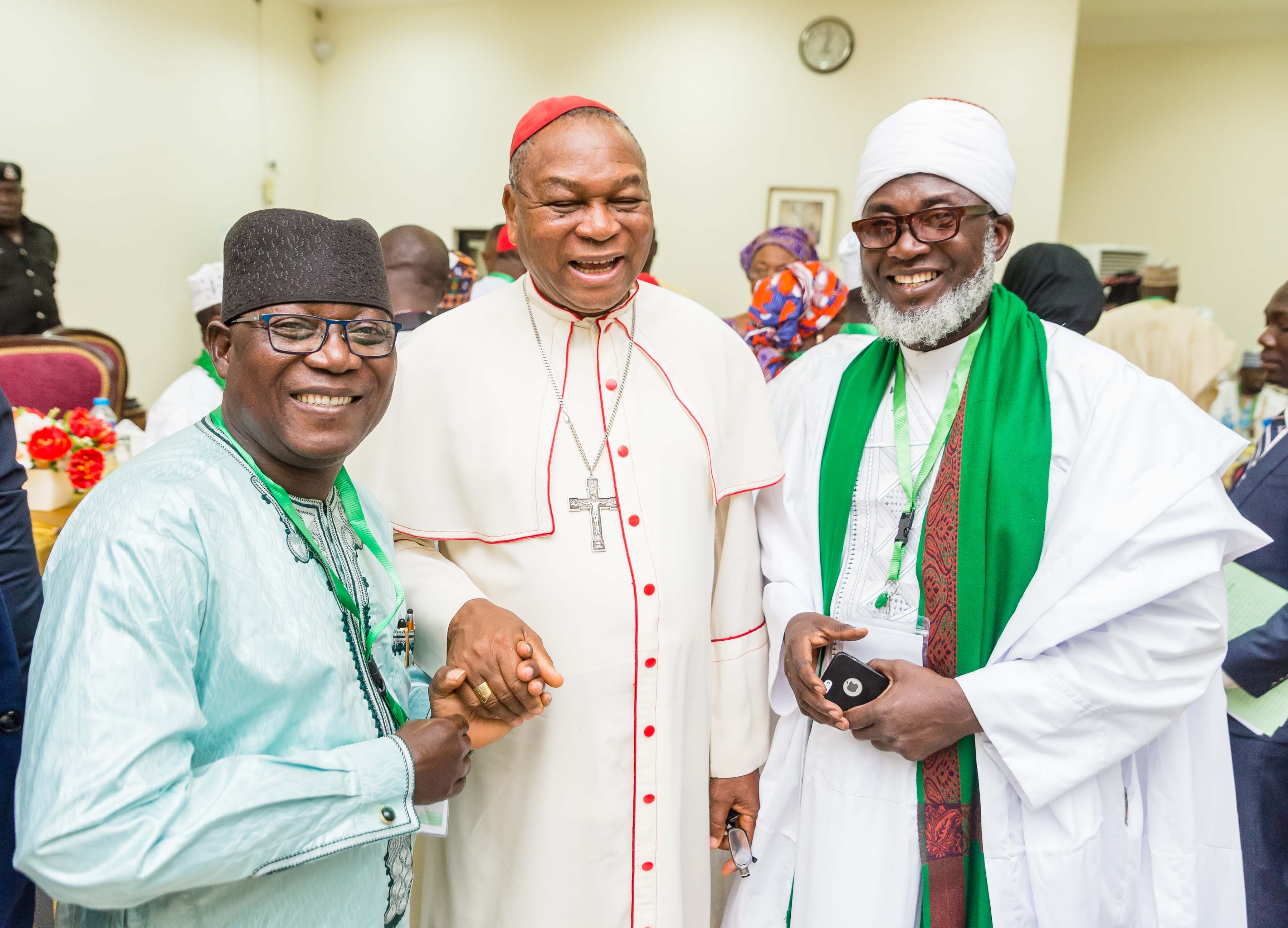 These partnerships have further exposed him to the issues of interreligious dialogue across the globe.
"What we learn from discussions and meetings at the global level helps us to deal with issues at our own local level, where direct action is called for," he said.
"There are many people working in this area of bringing people together and rescuing religion from those who have given it a bad name," he said, "but KAICIID plays an important role due to its convening power and semi-official (intergovernmental) status." The Centre's "work is obviously very important in our days."
"And so we welcome KAICIID to help us in Nigeria" he continued. They bring critical assistance to the work we are doing on the ground."
In the meantime, Cardinal Onaiyekan hopes to bring back valuable lessons from his high-level, multilateral, interreligious collaborations, such as those at the G20 Interfaith Forum, back home to Nigeria.
Reflecting Pope Francis' call in his latest encyclical, Fratelli Tutti, focused on themes of fraternity and social friendship as means to build a better, more just, and peaceful world, he added, "It's like coronavirus has taught us, until everyone is safe, everyone else remains unsafe.
"Until every nation, including the small ones, are living in peace and harmony with a minimum of well-being, there can be no peace in the world. No amount of nuclear weapons can enforce that kind of peace," he said, "let us hope that the Interfaith Forum brings this message to the G20 most forcefully," Cardinal Onaiyekan said.
"With that, I wish them success."