The Central African Republic is at a crossroads. After years of instability, its citizens go to the polls on Sunday to vote in presidential and legislative elections. As a specter of bloodshed hangs over the outcome, the vote is critical to the country's future.
A major peace agreement signed in 2019 between the government and 14 rebel groups raised hopes of a new beginning but the country's security remains profoundly volatile, complicated further by the pandemic. Tensions have mounted dramatically ahead of the vote: friction between rival candidates, an upsurge in violence by a new rebel coalition, and jostling between rival international powers for influence.
As part of efforts to build a sustainable peace, the International Dialogue Centre (KAICIID) is working with a range of faith-based organizations, civil society activists, women's groups, journalists and policymakers to promote tolerance and interreligious dialogue following a devastating civil war.
Conflict prevention ahead of elections in the Central African Republic
KAICIID remains committed to a bold set of goals that include backing local platforms and dialogue initiatives, running advocacy campaigns that target hate speech, building up a network of Central African journalists to report on conflict and trauma responsibly and helping religious leaders implement key aspects of CAR's peace deal.
One such interreligious group supported by KAICIID, is called the Plateforme des Confessions Religieuses de Centrafrique (PCRC), founded by some of CAR's most influential religious leaders and peacebuilders — Cardinal Dieudonné Nzapalainga, Rev. Nicolas Guérékoyame-Gbangou and Imam Omar Kobine Layama, who passed away earlier this year.
Drawing on their authoritative spiritual standing, the group advocates peace during upsurges in violence.  In recent weeks, as tensions have escalated ahead of the election, its leaders have issued numerous statements, raising awareness of the country's fragile security situation and calling for calm and restraint.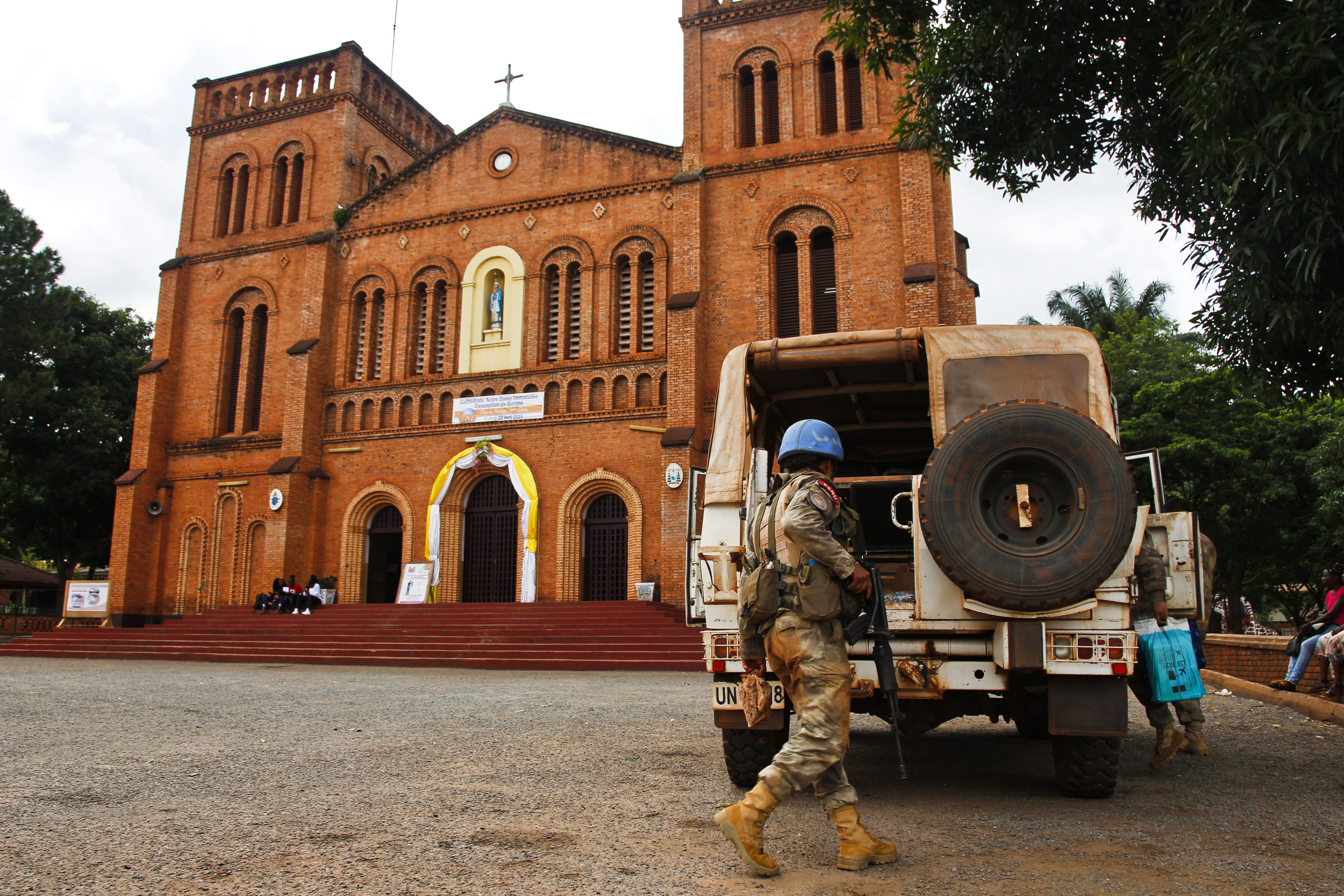 The PCRC runs diverse initiatives to prevent violence. These include training religious and other community leaders to prevent hate speech and rumour-mongering, which can provoke unrest and incite clashes; informing political candidates and activists on the importance of using non-divisive language; hosting conflict-prevention sessions for youth leaders; and meeting with ruling politicians — including CAR's president — to advocate conciliatory messaging. Elsewhere it has urged militia leaders to renounce violence and encouraged Christian communities to allow displaced Muslims to return.
"We will support the role of leaders in pacifying the country and advocating the prevention of hate speech," said Boris Yakoubou, KAICIID's Country Expert in CAR. "Through the messages of these leaders, the Central Africans will accept the results of the ballot box so that peace reigns in the country."  
Increased security challenges from COVID-19
Additionally, KAICIID has partnered with ten national NGOs to support vulnerable groups, fight false information about the pandemic, and promote intergenerational cooperation, youth engagement and women's empowerment.
The Centre is reinforcing the capacity of a media group called the Peace Journalist Network, which it established in 2018 to boost media skills and ethical practices, training journalists to identify conflict-related trauma and report on it conscientiously. The network is part of a wider drive to fight against hate speech in the country, mitigating the risk of future conflict.
However, this crucial, ambitious agenda comes against the challenging backdrop of COVID-19 which has aggravated CAR's political volatility and humanitarian emergency.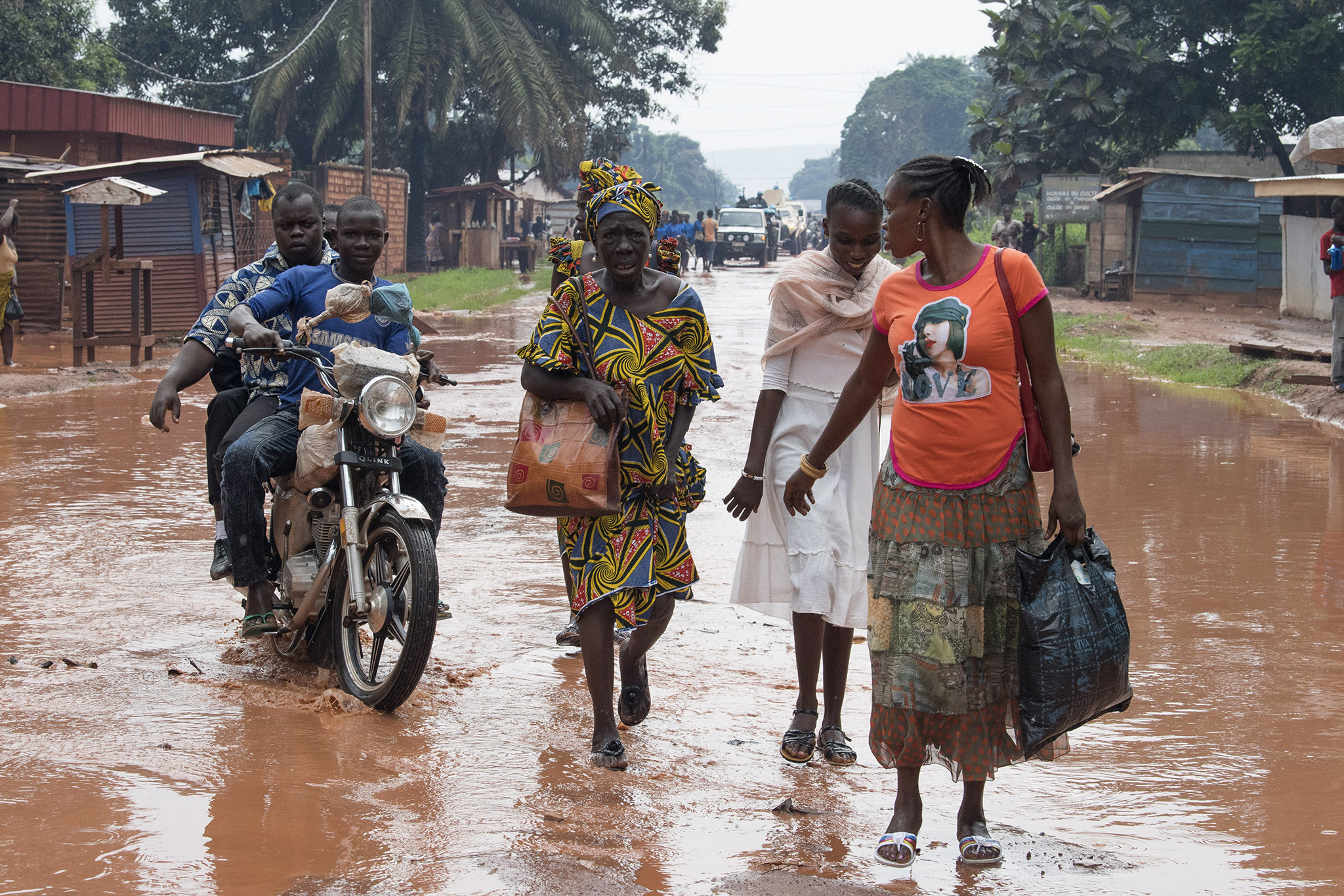 "The security situation was already bad long before because of the political-military crisis," Yakoubou explained. "COVID-19 has made this situation worse."
The pandemic-related security risks included a backlash against UN staff and other international workers after another foreigner, an Italian missionary, was identified as CAR's first coronavirus case. Heightened distrust, misinformation and xenophobia prompted the UN to extend a curfew for its employees amid warnings that violence could reduce aid operations.
"When the virus first came about, there was a lot of resentment on the part of Central Africans towards workers from the international community," said Agustin Nuñez-Vicandi, KAICIID's Country Program Manager in CAR.
Nuñez-Vicandi says the strength of KAICIID's work is its focus on local platforms, engaging influential religious and civil society leaders who speak the Sango language, know local contexts intimately and are trusted as insiders. This standing positions them well to combat hate speech, discrimination and promote coronavirus safety measures among their fellow Central Africans.
Humanitarian aid and hate speech prevention
Initial fears of a catastrophic impact of COVID-19 in this, one of the world's most fragile and least developed countries, have thankfully yet to materialise. But that doesn't negate other impacts.
With average earnings amounting to little more than $2 a day, the economic lockdown hit the population hard and caused dramatic price increases as remittances from abroad declined and supply chains were disrupted.
Suspended internal travel "prevented aid workers from moving around to provide aid to the population in some places," said Yakoubou. "This has had very negative impacts in the humanitarian context."
In response, KAICIID has collaborated closely with the PCRC to fill the gaps of foreign aid missions, thereby playing a key role to tackle the international community's key objectives.
For example, in July, with the support of KAICIID, more than 80 religious leaders and PCRC members living in Bambari and Sibut were given pandemic-related safety training. Participants were taught how to slow its spread while protective masks and hygiene kits were distributed to the population for free.
The pandemic has led to some of CAR's 600,000 internally-displaced people (IDPs) being branded as virus-spreading outsiders. In late March, for example, militants entered a northern camp and forcibly evicted all 8,000 IDPs, blaming them for the potential spread of COVID-19.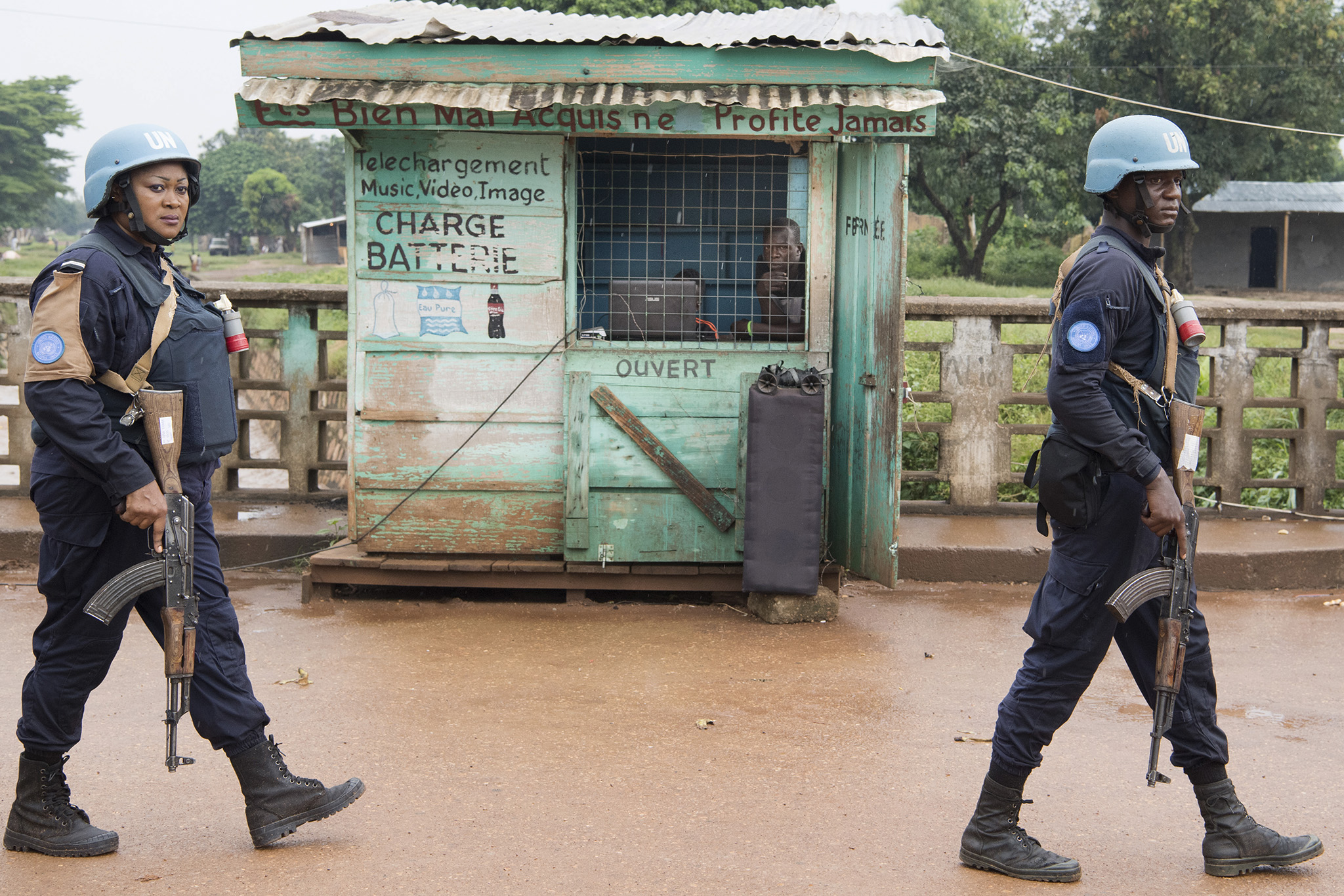 "IDPs are definitely a stigmatised, vulnerable group in this regard," said Nuñez-Vicandi. "Hate speech gets weaponised against them."
Such cases underscore the importance of KAICIID's mission to minimise the prevalence of hate speech in CAR. With the Centre's support, the PCRC held an initiative in September that brought together youth, women and religious leaders at a three-day workshop in Berberati, focusing on interfaith dialogue and hate-speech prevention.
Despite all these serious challenges, KAICIID has remained committed to its mandate as the peacebuilding push continues. "We haven't had many setbacks in terms of programme implementation," Nuñez-Vicandi said.
To foster tolerant, multifaith coexistence, the Centre has brought leading imams to the capital to teach mediation skills, while in 2021 the plan is to support grassroots groups comprising of religious, business and other community leaders to resolve local sources of conflict. KAICIID is even formulating a course on interreligious dialogue for the national curriculum which, according to Nuñez-Vicandi, "would be a great way to have a sustainable, long-term effect on the youth and the country's future."
Such progressive peacebuilding efforts offer hope to a population desperate for change following years of turmoil. Sunday's elections put the country on a knife-edge. A positive outcome is acutely needed for Central Africans.
Do you want to learn more about using interreligious dialogue to combat the challenges of the current pandemic? Download KAICIID's free Interfaith Guide to COVID-19.