As COVID-19 has overburdened the world's health and humanitarian aid services, alumni from the KAICIID Fellows Programme have tapped into their interreligious networks to offer psychological support, combat discrimination and hate speech and provide much-needed welfare services.
In Myanmar, where the government's rapid response to the pandemic saw 360 cases and six deaths between March and early August, the country has been hit by a second wave, resulting in over 76,000 cases and nearly 1,700 deaths as of early November.
KAICIID Fellow Swe Mar Oo, a civic educator and Founder and Director of Generation Tree, a Yangon-based NGO which promotes diversity and inclusion, has played a key role in addressing COVID-19 in some of Yangon's most deprived areas.
She organized psychological support with a network of interfaith leaders who contacted youth groups to help those in quarantine and other vulnerable groups. 
"Community awareness raising programs are essential," she said. "Ours was led by interfaith leaders working with local youth volunteers and with local general administration groups sharing accurate health care information."
Mar Oo's project, which was rolled out in July, sought to help those in economically disadvantaged urban areas where knowledge of pandemics was challenged by poverty, where foreign workers returning from lockdowns abroad faced discrimination and where there was a lack of community coordination with local healthcare.
The project leaders liaised with youth groups twice a day for a period of 14 days to help vulnerable groups with environmental sanitation. An interfaith counselling program also worked with local volunteers and religious leaders to reduce social discrimination and hate speech among young people.
Besides volunteers who worked in quarantine centers, Mar Oo's project also got help from interfaith leaders from Buddhist, Christian, Hindu and Muslim communities. "Our volunteers reached out to the migrant workers and raised awareness about COVID-19. Most of the migrant workers became depressed living with this outbreak and our movement encouraged them to keep on surviving. We also provided hand sanitizer and posters about COVID-19 to these communities."
In London, KAICIID Fellows offer humanitarian aid for vulnerable communities during COVID-19
On the other side of the world, two London-based Fellows have rallied their own interreligious communities to help those most in need.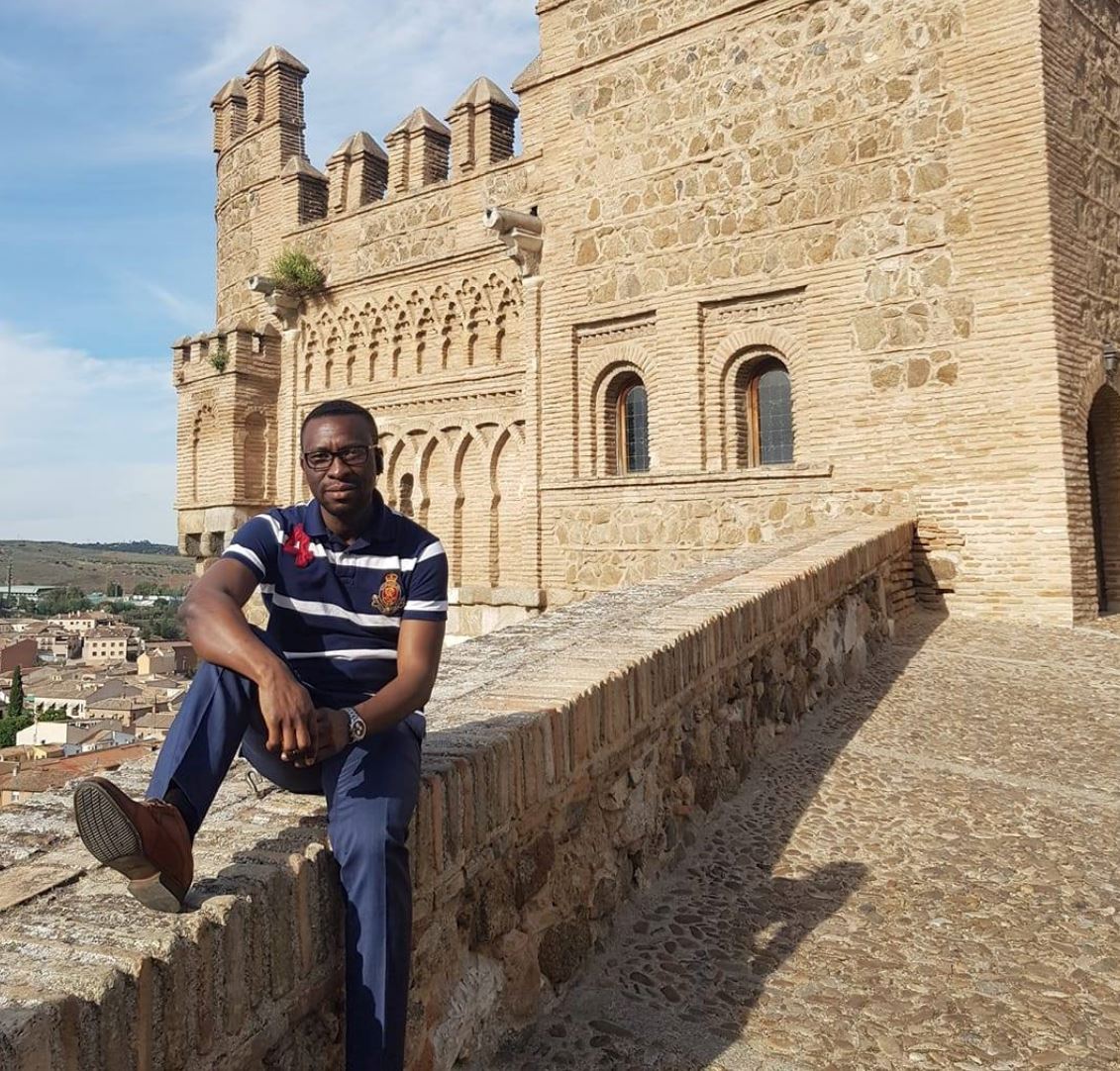 Sneha Roy, a 2016 KAICIID Fellow and founder of Religion Through my Lenses, a project to promote interfaith and secular harmony through a photography exhibition, held e-meetings with religious organizations during the UK's lockdown.
Working with Johnson Amamnsunu, a 2019 KAICIID Fellow, Roy helped Christian, Hindu, Muslim and Sikh leaders with funds to support their ventures, including welfare packages containing essential foodstuffs, toiletries and medicines.
"The message from faith leaders is instrumental in reaching out to people and conveying crucial information, while continuing to give people the support and calm they need in the midst of these trying times," said Roy.
To reach some of the UK's most vulnerable groups during the pandemic, Roy and Amamnsunu partnered with the Hindu Council of UK and University of Wales Trinity Saint David, both of which have ongoing interfaith projects and were working on COVID-19 management.
As part of their welfare packages, Roy and Amamnsunu reached out to religious leaders to organize pastoral services such as the conducting of funeral rites online. They also collated messages from religious leaders who cited holy verses from their traditions and went to the homes of those most vulnerable to offer prayers from a safe distance.
"We did awareness campaigns before the places of worship were to reopen in the UK to ensure people abide by rules and stay safe," added Roy.
Additionally, Roy and Amamnsunu developed a project that centred around religious and community leaders, academics and influencers alleviating the wellbeing and welfare of vulnerable people. The initiative began with Eid-ul-Fitr at the end of May with a socially distanced interfaith Eid celebration at a restaurant in Wales. "The project was to spread the light of positivity, patience and peace in what have been the most difficult times for many of us," said Roy.
"We stood apart but in unity with the Muslim friends who observed their rituals, and then eventually had food together sitting two metres apart. The message expressed that we are united, even in the midst of a pandemic; and even if we cannot celebrate the biggest of festivals in the usual ways, we will do so in ways that continue to illuminate and sustain our spirits." 
Are you interested in launching your own interreligious dialogue initiative to combat the challenges of the coronavirus? Download KAICIID's free Interfaith Guide to COVID-19.