The pandemic has stopped the world in its tracks. Healthcare systems have been pushed to breaking point, global markets face a downward spiral and inequalities have deepened as society's most vulnerable are hit the hardest.
From economists to epidemiologists, experts around the world have rallied to offer solutions to these unprecedented challenges. What role, though, could religious leaders play?
Spiritual solace is an obvious hallmark of religion — and doubtless something that is acutely needed amid this year's fear and pervasive sense of mortality. However, experts argue that faith-based organizations can go beyond matters of the spirit to provide targeted assistance that bridges the gap between the divine and more earthly, humanitarian concerns.
This week, religious leaders and policymakers from across the globe will convene at the G20 Interfaith Forum to explore how to support and mobilise faith communities during this protracted period of crisis.
At that global platform, these eminent figures will discuss the biggest problems that face humanity —proposing solutions and looking for ways to achieve the United Nation's Sustainable Development Goals (SDGs) through collective action. For several years, KAICIID has been closely involved with the Interfaith Forum; both share a similar mission, promoting dialogue and collaboration between religious leaders and policymakers on the most pressing development issues.
Amjad Saleem, an expert in peacebuilding, interfaith engagement and humanitarian policy, divides religious institutions' infrastructure into two elements: the "hardware" and the "software" of religion.
The former relates to the tangible sites of religious communities, from formal places of worship such as churches, mosques and temples to welfare centres and schools. Intangible but no less real, the latter 'software' component involves the prominent role that religious leaders play in millions of people's lives. Both elements provide great opportunities to address the crisis.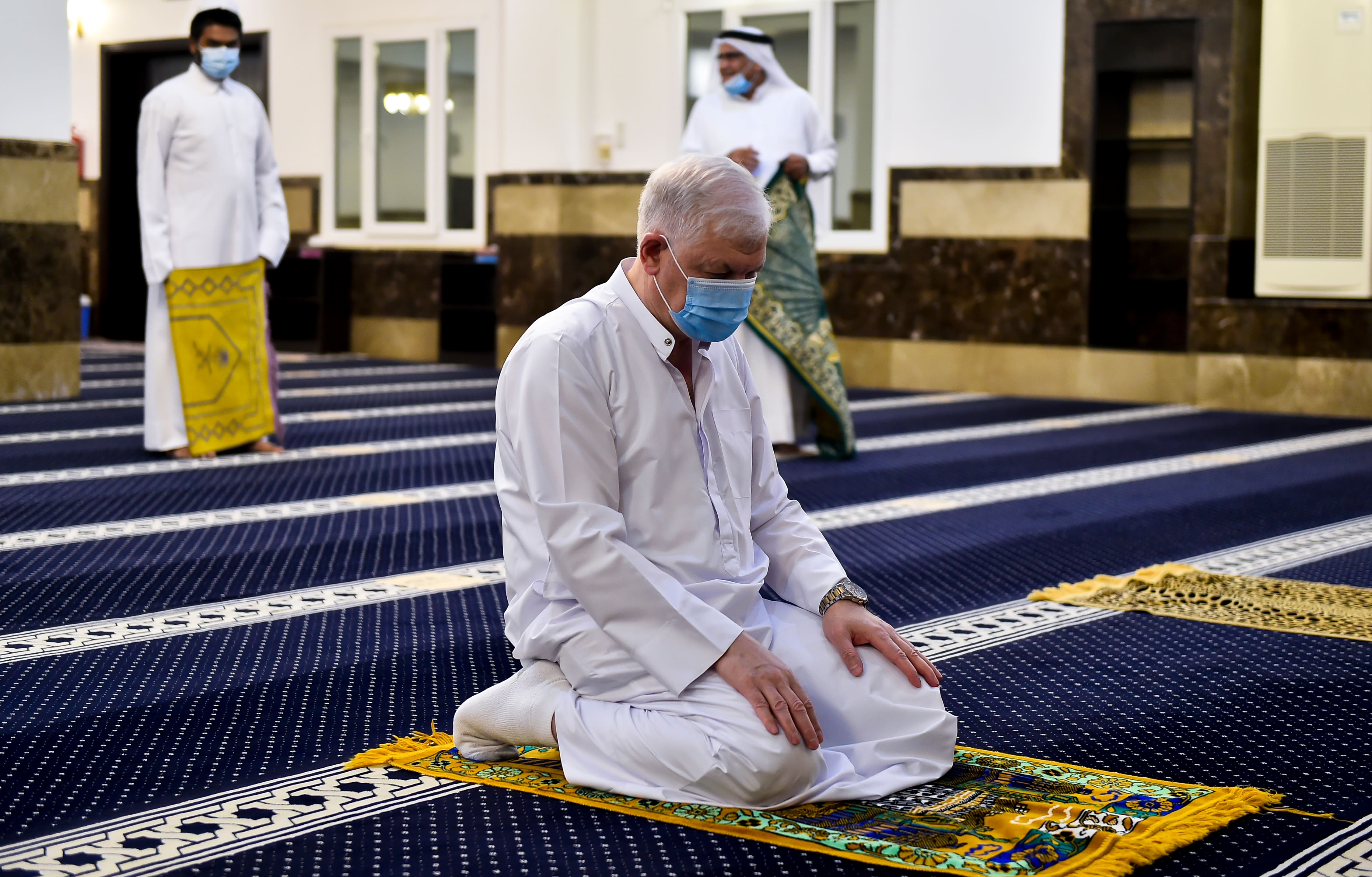 "There is an institutional set up that caters for engagement with the community. Religious institutions form a great space for initiatives. These are areas of trust. They serve as a centre for community mobilisation," Saleem said. 
That dynamic is nothing new, said Dr Mark Owen, Secretary General of the European Council of Religious Leaders. Such infrastructures have been developed and utilised for a long time.
"The truth is, religious structures have been doing this for hundreds if not thousands of years," he said. "They have played an important role not only in supporting people in their religious and spiritual development but also with socio-economic issues, health issues and resolving conflict."
In this way, religious institutions can be integrated into the provision of public healthcare, hunger relief and poverty mitigation. Regular congregational gatherings can be successfully followed by blood donation campaigns, for example, or communal health check-ups.
Spaces for worship have long provided spaces for refugees, a group that has been impacted severely by the pandemic. The 'hardware' of a mosque or church presents a dependable area to reach out to displaced people, undocumented migrants and other vulnerable communities, and then provide them with healthcare and other support.
Once the participation of faith leaders is secured, the 'software' of religion provides policymakers with a robust pathway into communities on the ground. Religious leaders themselves may not have the specific knowledge or detailed experience of economic or health policy, but their strength can lie in being fixers who know their constituency well and facilitate the right connections within the wider community.
"Leadership is not about knowing everything — it's about knowing who to connect to," Saleem said. "Faith leaders are trusted agents, embedded in the community and the local establishment. I always see that as an opportunity to mobilize faith-leaders, whether on humanitarian grounds or in efforts to build relationships between communities".
"If you really want to have an economic recovery plan, it has to involve the local stakeholders. Religious leaders have access to people who may be able to give support."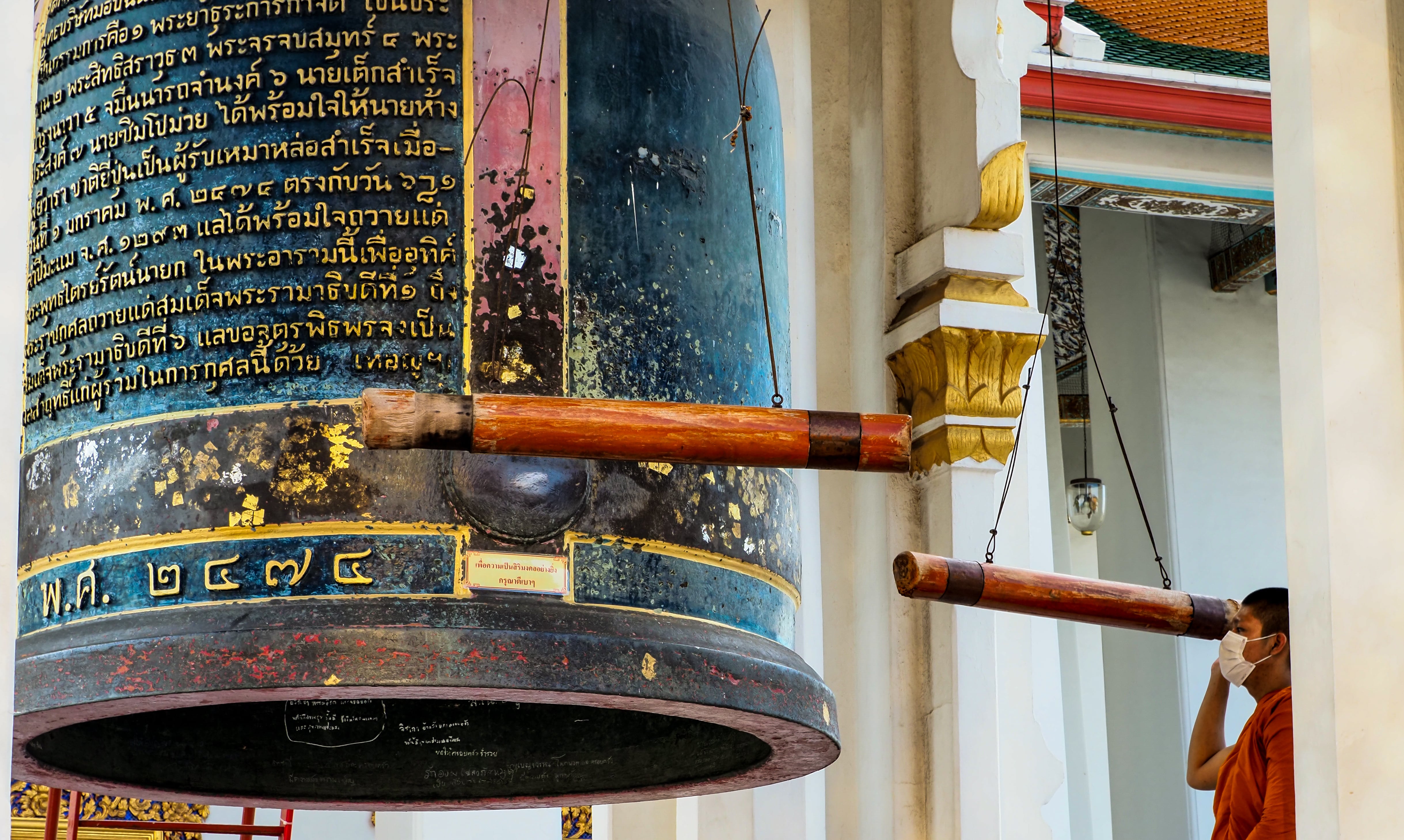 Besides building bridges to local communities, religious leaders can work with government officials, including those at international financial institutions, helping them allocate vital funds which could alleviate suffering. 
"I think the biggest role they have is advocacy and convincing governments that the people need support in these times," Owen said. "It's really important that religious leaders act as voices of conscience for societies at large about the detrimental impact that the pandemic has had on people's livelihoods."
COVID-19 has laid bare the pre-existing structural inequalities that plague society, with ethnic minorities and poorer communities impacted in harsher ways by the pandemic.
Some live in cramped living conditions that make social distancing impossible; others have received limited public-health information due to language barriers. Jobs as frontline workers in transport and healthcare, often without adequate equipment, pile on yet more pressures.
Inclusion of the marginalised is at the heart of the world's religious traditions. As the pandemic intensifies inequality, religious leaders are strongly positioned to champion human rights and dignity throughout this global emergency.
"The COVID-19 crisis reveals the full force of unjust structures that place refugees and very poor people at great risk," said Rev. David Hollenbach, S.J., a senior fellow at Georgetown University's theology department, writing in America magazine, a Catholic weekly review of faith and culture. "It also shows the dangers of political discourse that emphasises national interests to the exclusion of the world's most vulnerable people."
To counter this, faith leaders for diaspora groups have an important role to play. They can connect to those who are hidden from society while mobilising volunteers, activating traditions of charity and connecting local communities with local governments.
This is not to say that religion is the panacea. Faith leaders and their institutions offer but one solution amid a multitude, all of which must be drawn on to tackle a crisis of this complexity. Equally, experts warn that while certain religious leaders may enjoy a powerful role in their communities, they may not acknowledge their own lack of knowledge of the intricacies of economic recovery or public healthcare. That can be a problem.
"They can be an inhibitor. If plans are not set in a language or framed in a narrative that they fully understand then there could be a misconception and they may block the support of the community. By having them involved in a process from the beginning, they are less likely to block it later on," Saleem said. 
Religious ritual must not come at the expense of pragmatic advice for addressing the everyday concerns of communities. "Your relevance is based on how you meet the needs of people on the ground - socio-economics, food security, violence at home, mental health challenges," he added.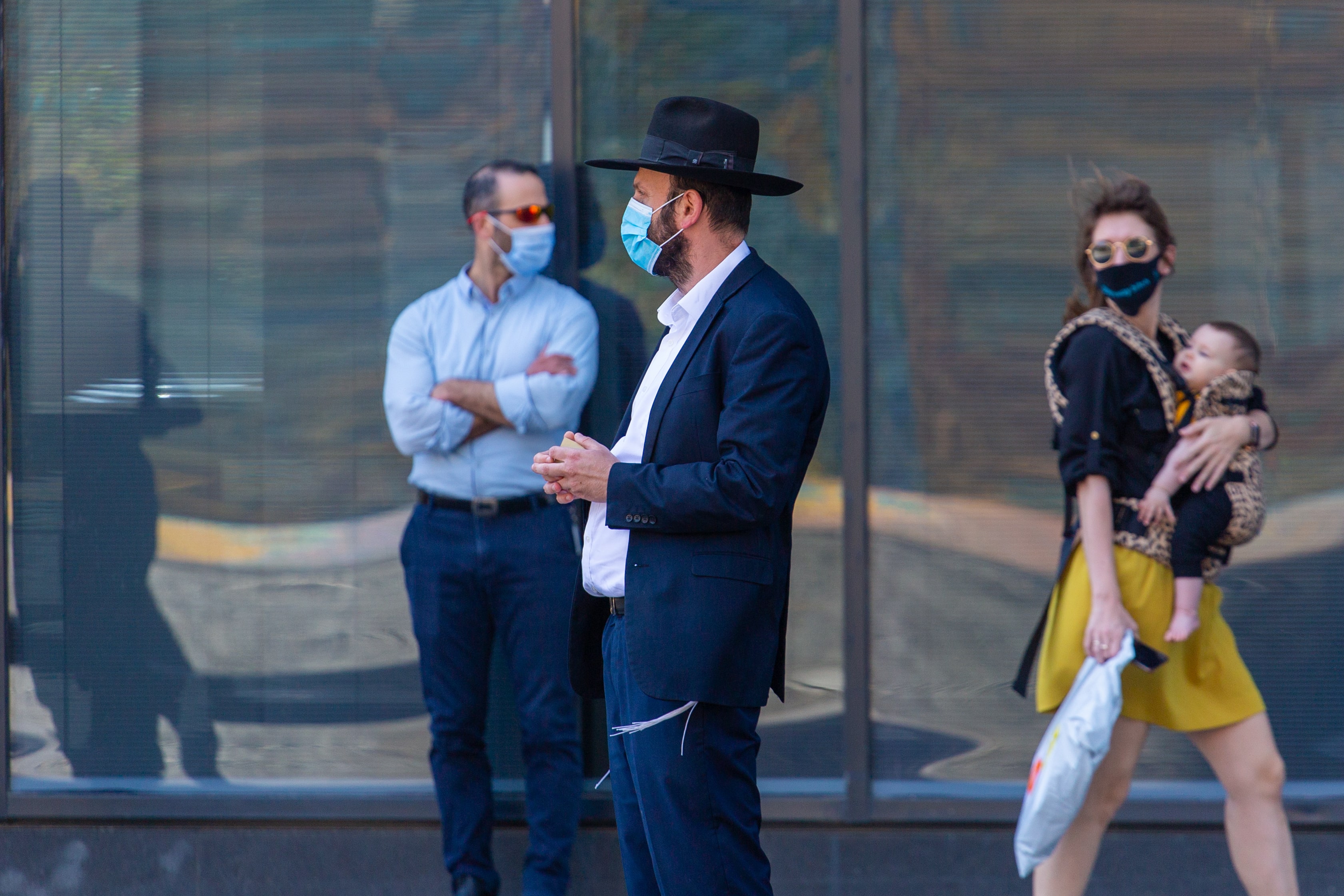 There is another hurdle. Despite the strengths and opportunities presented by many faith-based institutions, partners from secular and political institutions may be reticent about engaging with them.
"Certainly in the West, we are stuck in a narrow way about what an organization should look like and can be uncomfortable with dealing with those types of organizations," Owen explained. "There's a nervousness of community-based organizations that are 'too religious'. The language of religious actors is different from policymakers because of the inherent nature of spiritual belief, which can make certain stakeholders and governments slightly uncomfortable. That's not necessarily a problem with the organization — their commitment is born of their religion and they may be doing amazing work."
The key, Owen said, is to find common ground and a common language — the benefits of which are two-fold. This would instil confidence in policymakers to speak without fear of making mistakes about religious dogma. In turn, it would enable religious actors to become key partners without having to shun their worldview and rebrand as secular NGOs.
"We haven't quite worked out that common language, that space where both sides are comfortable and where faith-based organizations can retain their identity and be open about it," he said. "For me, that's one of the biggest challenges."
Once that cohesion and intrepid spirit of collaboration is established, a coalition of secular and faith-based allies would be well equipped to tackle the diverse and devastating dimensions of the pandemic.
"Our obligations to the citizens of our own country must not negate our duties to global humanity," added Rev. Hollenbach. "Active support for the poor and the displaced will be essential in longer-term efforts for a more just, more inclusive and healthier post-crisis world."