Beirut's citizens had already faced economic collapse, political upheaval and a global pandemic, when a massive explosion tore through Lebanon's capital city just five months ago.
The detonation of ammonium nitrate at the local port on 4 August, 2020 emitted a supersonic shockwave, levelling nearly 30% of Beirut's infrastructure and shattering glass windows up to nine kilometres away.
With hospitals overflowing and more than 300,000 residents displaced, the city was plunged into a severe humanitarian crisis during what had already been an immensely difficult year.
Recognising the urgent need, KAICIID's Arab Region Team rallied a global network of volunteers and resources. Together with local partners and the KAICIID-supported Interreligious Platform for Dialogue and Cooperation in the Arab World, which connects some of the top religious, political, and civil society leaders in the region, they launched the "Be Beirut" project (or ببيروت in Arabic). Currently, the initiative focuses on two key areas: providing psychological support for blast victims and home reconstruction.
"Although KAICIID is not a relief organization, we were determined to respond and adapt to the current needs of our community," said Maya Sukar, KAICIID's Capacity Building Consultant in the Arab Region and the project lead for Be Beirut. 
She believes the initiative is a testament to the wide-spread interfaith partnerships in the region. "Graduates from our Arab Region programmes, such as the Social Media as a Space for Dialogue programme, KAICIID Fellows, our Arab Youth Forum, participants from our women's empowerment trainings and our local partners all mobilised to support on the ground."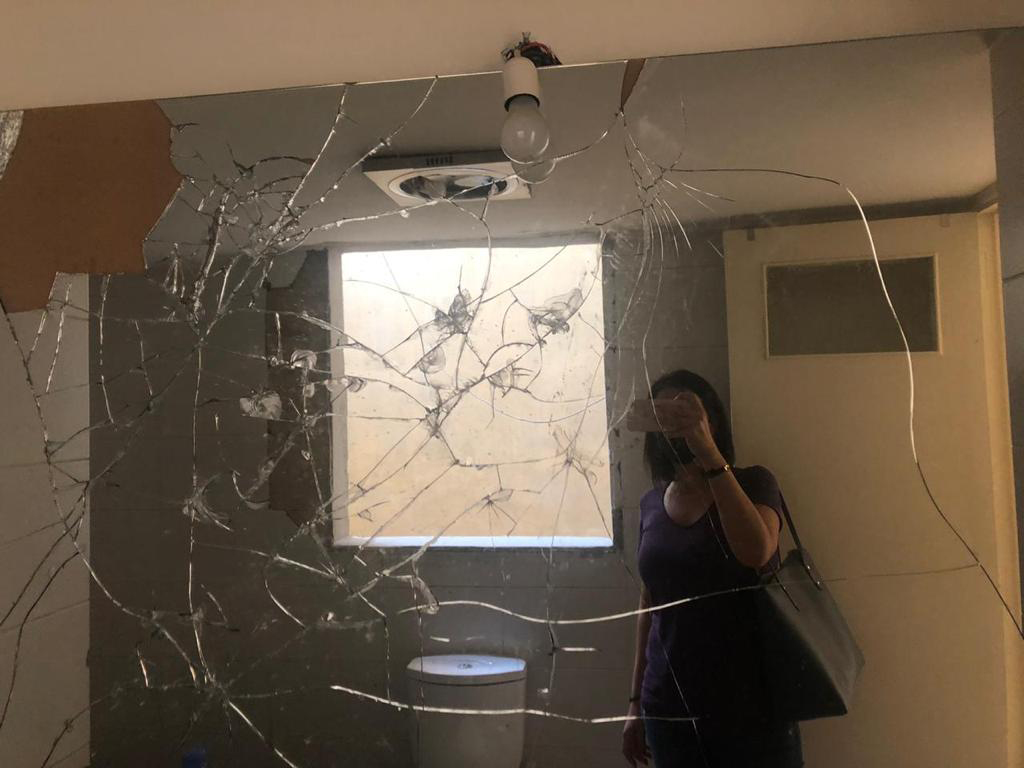 In accordance with KAICIID's commitment to respect diversity and promote interreligious dialogue, the Be Beirut team reached out to churches, mosques and hospitals. "We engaged with religious leaders and institutions, youth and civil society groups and encouraged them to work together as one," she continued.
They also put together a coordinated action plan targeting Beirut's most vulnerable communities and ensuring strict adherence to COVID-19 safety guidelines.
Trauma Healing for Beirut Blast Victims
First on their list was providing immediate psychological support for victims still reeling from the aftermath of the blast. KAICIID's Arab Region Team started by supporting Lebanon-based platform members with trauma healing sessions, welcoming ten men and nine women to the first training.
Following the workshop's initial success, KAICIID reached out to others from Lebanon's Christian, Druze and Muslim communities.
Trauma workshops were held over two consecutive weekends and attended by 60 participants, who were selected through an online application process. All attendees were required to present negative PCR test results before joining the workshops and to adhere to social distancing.
Mental health experts walked participants through the intense emotions that follow crisis situations, helping them to understand what happens to the mind and body, and offering advice for finding balance and healing.
One of the participants, who requested to be identified as A.S., said that the Be Beirut trauma workshops helped him work through his mental stress and find a sense of himself again. As a Syrian Muslim refugee, who lived near the blast area, A.S. also appreciated that the sessions were inclusive of Lebanon's diverse communities.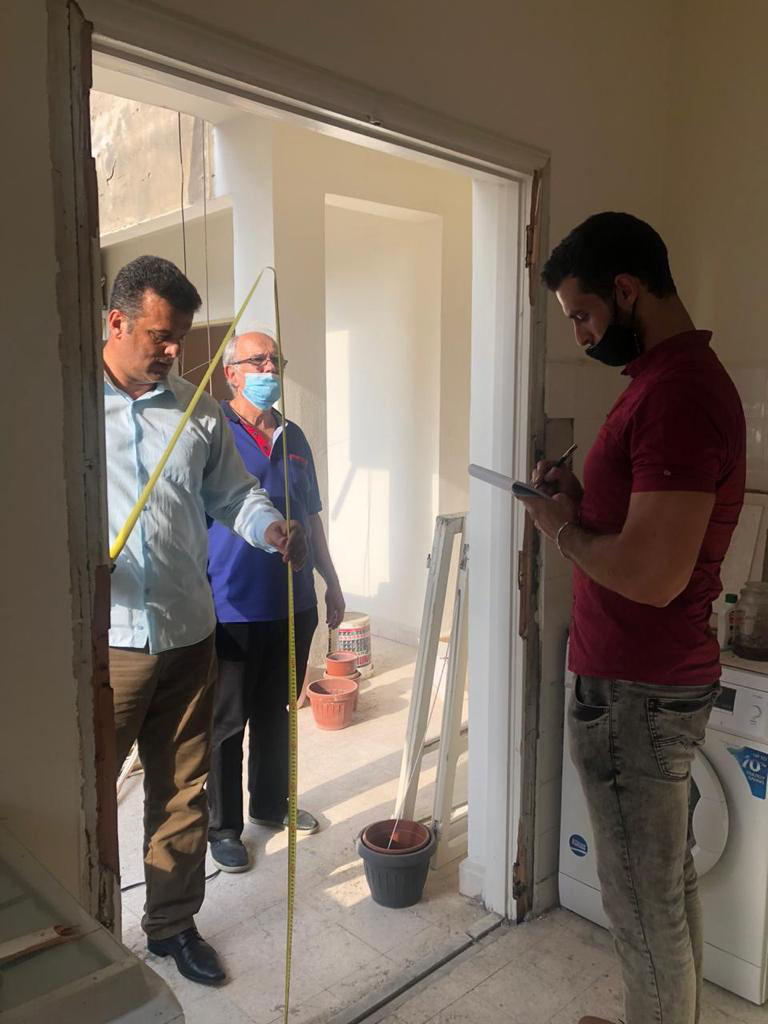 "During the session, I met people from different religious and cultural backgrounds. It was an enriching experience, as well as an inspiring exercise to listen to and be heard by others from different upbringings. Initially I had fears getting to know others, but KAICIID's approach helped me avoid that fear by making us sit together and communicate," he said.  
Another participant, Angela Wehbe, from Lebanon's Christian community, agreed the trauma healing workshop was "timely and important" since many Lebanese are suffering from mental anxiety which is affecting their "lives and psychological wellbeing."
"We weren't aware that the calamities we've been facing have affected our lives negatively. We had been suppressing our feelings. The therapy sessions helped us realise how important it is to care for our mental health," Wehbe added.
Sukar said that the project also plans to hold sessions for children in partnership with local and international organizations.
Blast Clean Up and Home Reconstruction
In addition to the mental health sessions, Be Beirut volunteers headed to the blast sites to clean up broken glass and debris and determine how to help victims rebuild physically.
Although the interreligious platform is not a funding organization, the Arab Region Team was able to work with local partners to find donors and identify beneficiaries who were most in need.
"We liaised between stakeholders/partners and donors and NGOs that had already surveyed the affected areas and obtained data from them since they conducted need assessments. Based on our criteria, we compiled information on victims from diverse religions and backgrounds, as well as affected refugees," she said.
One of KAICIID's partner organizations, the Development and Improvement Association (Tanmiya Wa Tahseen), which is an NGO based in north Lebanon, dispatched a volunteer engineering expert to conduct an additional survey of the damaged homes and select several for Be Beirut's reconstruction project.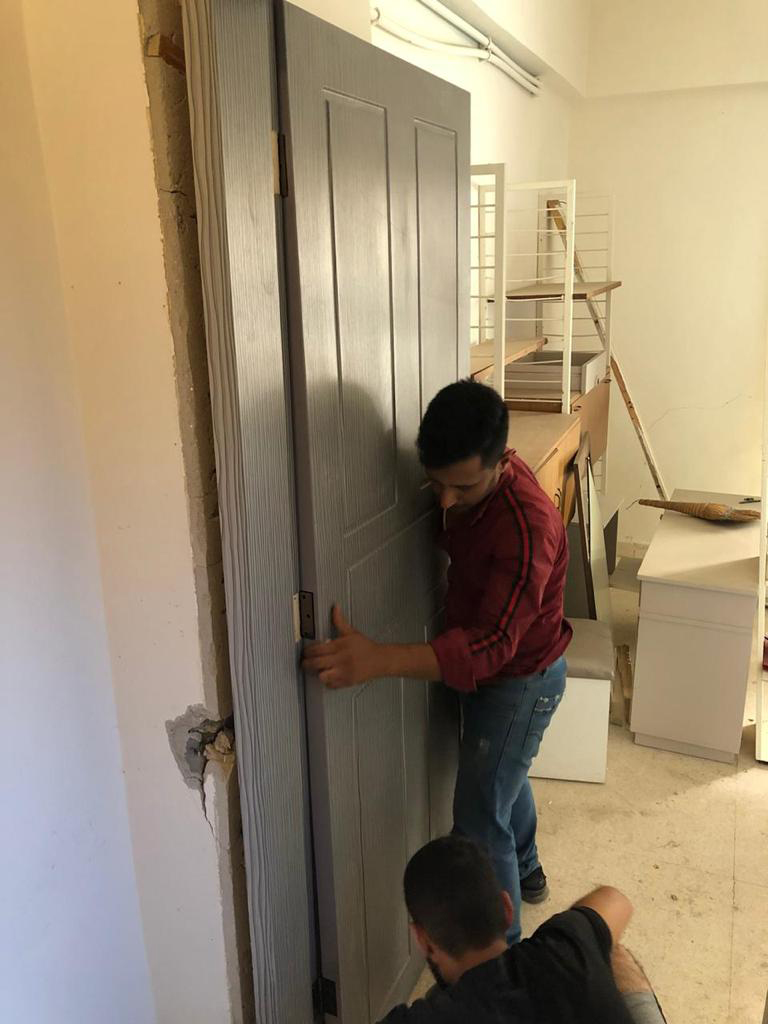 "The President of the Development and Improvement Association is a graduate of KAICIID's Social Media as a Space for Dialogue programme," Sukar said.
"We selected four vulnerable families in need of home repair. The donor covered all the expenses and the professional team reconstructed three houses in the areas of Mar Mkhayel, Basta Tahta and Karantina. One additional home is still undergoing repairs," she added.
According to Sukar, KAICIID's Lebanese network, under the Interreligious Platform for Dialogue and Cooperation in the Arab World, was crucial in bringing together religious and civil society leaders, as well as partners and local municipalities who were key in moving the reconstruction process forward.
She and the Arab Region Team hope Be Beirut will form the framework for a long-term, sustainable network in Lebanon, which will focus on additional interfaith projects in the months to come.
"Be Beirut reflects the Lebanese social fabric with all its variations and colours," Sukar said. "Our mission is to build a cohesive, peaceful and developed society which upholds the human dignity of every individual."