KAICIID Global Forum on Interreligious and Intercultural Education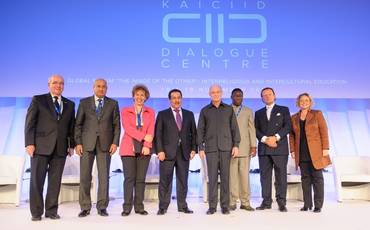 The KAICIID Global Forum on the Image of the Other in Interreligious and Intercultural Education, organised by Vienna-based dialogue centre KAICIID concluded on 19 November 2013 with the announcement of cooperation agreements between KAICIID and several international partners, including the African Union, the Islamic Educational, Scientific and Cultural Organization (ISESCO), the World Scouts Foundation, and UNESCO.
The agreements were designed to enhance cooperation between KAICIID and these partners in the field of dialogue in other areas of joint interest. KAICIID cooperates with ISESCO on the joint organisation of dialogue training courses for Imams and Muslim scholars, and religious leaders. The World Scout Foundation also looks to work with the Centre on a dialogue training with interfaith Scout leaders in 2014.
The Memorandum of Understanding concluded with the African Union emphasised dialogue training and peaceful coexistence. KAICIID will also be a content provider at the African Union Interfaith Forum.