The Fellows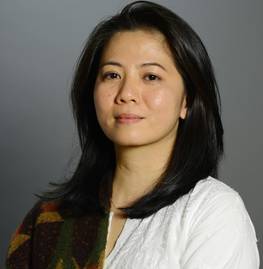 Country:
Myanmar
Language:
English, Malay, Shan
Organizations:
Walpola Rahula Institute
Expertise:
Conflict Transformation, Peacebuilding
Focus area:
Religious
Religious affiliation:
Buddhism
Board Director, Sectary and Trainer: Walpola Rahula Institute and Trainer in Conflict Transformation and Peacebuilding
Nang Loung Hom is from Burma/Myanmar and Sri Lanka. Throughout her childhood, she has grown up witnessing the atrocities of civil war, oppression and violations of human rights in the region she is from. These experiences taught her to detest violence in any situation, work on to understand the root causes of conflicts and aspire to work in social healing, dialogue and conflict transformation. She serves as a board of director and secretary for Walpola Rahula Institue. The Walpola Rahula Institute builds on Buddhist teachings to further social healing in Sri Lanka and elsewhere. She coordinates content development for the Mindfulness for Children and Mindfulness for Family programs, the inter-religious dialogue and Intra Buddhists dialogues program for Walpola Rahula Institute. In addition, she supports Myanmar Buddhist monks and nuns from Sri Lanka in a personal capacity by providing training workshops and dialogue programs on conflict and peace issues. Hom co-facilitates Buddhist approaches on conflict transformation programs at Buddhist institutions in Myanmar.  She conducts several peace education programs for children, family and teachers in Myanmar. She works as program trainer for Peace Education at Institute for Political and Civic Education, Yangon Myanmar. As a citizen artist, she is inspired to work on peacebuilding through arts.