KAICIID INTERNATIONAL FELLOWS PROGRAMME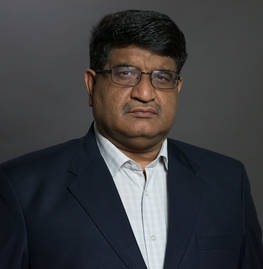 Country:
Pakistan
Language:
English, Arabic, Urdu, Punjabi
Organizations:
Islamic Research Institute - International Islamic University
Expertise:
Islamic Law
Focus area:
Academic
Religious affiliation:
Islam
Professor of Shariah & Islamic Law, Director General Islamic Research Institute, International Islamic University, Islamabad, Pakistan
Muhammad Zia-ul-Haq is the Director General of the Islamic Research Institute and Professor of Shariah & Islamic Law at International Islamic University, Islamabad, Pakistan where he also served as Dean of the Faculty of Shariah and Law from 2010–14 and Chair of the Department of Shariah (Islamic Law) from 2008-2010. He was a Senior Fulbright Fellow and professor at the Edward B. Brueggeman Center for Dialogue at Xavier University, Cincinnati, Ohio from 2013–14. He holds a B.A. and an M.A. in Islamic Studies from Bahauddin University, an M.A. in Arabic from the University of the Punjab in Lahore, Pakistan; and a Ph.D. in Comparative Fiqh (Islamic Law) from the Institute Superieuer du Theologie, Ezzituna University, Tunis. He has had post-doctoral fellowships at the University of Glasgow, U.K. and other fellowships at the University of Deusto, Bilbao, Spain and the University of Warsaw, Poland. He also taught and chaired the Islamic Law Dept. of Allama Iqbal Open University, Islamabad from 1999 until 2008. He specializes in Islamic Law and Jurisprudence, International Islamic Law, Islamic civilization studies, human rights from an Islamic perspective, Muslim family laws and interfaith relations and dialogue from an Islamic perspective. He has organized and presented at numerous conferences and workshops throughout Pakistan and internationally and authored dozens of research articles in Arabic, Urdu, and English including his most recent publication, Muslims Participation in Interfaith Dialogue Prospects & Challenges. He believes in the ethics of disagreement and aims to promote a culture of disagreement in an agreeable way.
Fellows Project: Building Peace Through Interreligious and Intercultural Dialogue in the Islamic Perspective
In Pakistan, religion is considered by a majority of people to be an integral part of their identity. In recent years, sectarian tensions have divided communities, caused socio-political mobilization and in many cases, led to violence against ethnic and religious minority communities. KAICIID Fellow Dr. Muhammad Zia-Ul-Haq recognises that interreligious dialogue can play a crucial role in building
peace and reconciliation in areas of tension. Therefore, he adopted interreligious dialogue methodologies to promote peace though his project, a non-formal graduate course that was conducted through a series of workshops. The activities intended to raise awareness of the importance of dialogue and its contribution in social and economic development.