The Fellows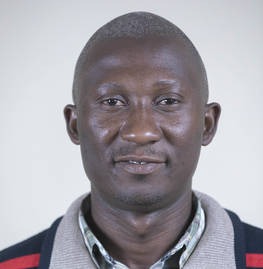 Country:
Uganda
Language:
Swahili, English, Arabic, Lusoga
Expertise:
Social Work, Interreligious Praction
Religious affiliation:
Islam
Program Officer for Interfaith Activities, Jinja Muslim District, Uganda Muslim Supreme Council
Muhamad Balonde Menya was trained as a flight operator at the East African Civil Aviation Academy, having pursued other fields such as human rights and religious studies with a focus on Islamic jurisprudence. While he was the guild president at the Academy, he formed  an interfaith student association which helped spread dialogue among his fellow aviators. Since then, he has worked with the Uganda Muslim Supreme Council on a UNICEF programme as a Program Officer for Learning in Madrasa Early Child Development Centres, supervising the Karamoja Subregion in Uganda.
His appointment as program officer in charge of interfaith activities in the office of His Eminence the District Khadi of the Jinja Muslim District, from the Uganda Muslim Supreme Council, which enabled him to train Christian and Muslim leaders to better understand the role of interfaith dialogue in bringing harmony into society. To-date, he has participated in numerous conferences, including a conference organized by the Partnership for Faith in Colombo, Sri Lanka on the role of faith actors in addressing humanitarian disasters. In Washington he also served as a panelist on the topic of ending violence against children, at a conference organized by World Vision South Pacific in Colombo, Sri Lanka. He is particularly interested in advocating the training of scholars in faith-based academic institutions on interreligious and intercultural dialogue.