The Fellows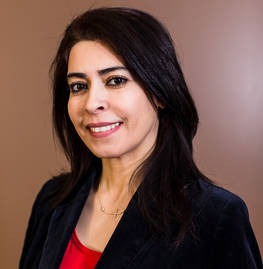 Country:
Jordan
Religious affiliation:
Christianity
Marcelle Al-Jwaniat has a master's degree in media from Yarmouk University, Jordan. She is also a doctoral candidate at a Lebanese university, specializing in media and communication.  She is an active volunteer with many religious centres and institutions such as the Catholic Center for Studies and Media in Jordan where she organizes dialogue activities – especially dialogue among followers of different religions, nationalities and cultures. In addition, she is a trainer for youth and life affairs. She has also participated in many training programs, conferences and workshops.
Marcelle works to enhance dialogue and understanding with others within her community. In particular, she works with women, especially on women's dignity and equality because women make up half of the community and educate the next generation. Her motto in life is teaching, learning and openness to others.