KAICIID INTERNATIONAL FELLOWS PROGRAMME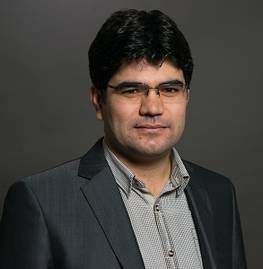 Country:
Turkey
Language:
Turkish, English, Arabic, German
Organizations:
Bozok University
Expertise:
Education, Theology
Focus area:
Academic
Religious affiliation:
Islam
Lecturer, Bozok University Department of Philosophy and Religious Studies
Kenan Cetinkaya was born in Malatya, Turkey. He holds a BA (2006) in Islamic Education from Ankara University and an MA (2009) in Theological Studies from the University of Saint Thomas, Houston, TX. He earned his PhD (2014) from the Department of Religion, Temple University, Philadelphia, PA. His dissertation title is Turkish Response to the Christian Call for Dialogue. And since 2013, he has been working at Bozok University Department of Philosophy and Religious Studies, Turkey since 2013. His professional experience in the area of interreligious dialogue started during education in the USA, where he was able to foster dialogue within a number of different platforms. To better learn about Christianity and Judaism, he pursued a Masters' degree in a Catholic seminary and took courses on Judaism in a Rabbinical College during his doctoral degree. His motto is "success through challenges." He is the editor of a Turkish book, Birlikte Yaşama Kültürü ve Diyalog (Coexistence and Dialogue), published in December 2014. Some of his other published works include: "Three Turkish Views of Interfaith Dialogue" in Sacred Texts & Human Contexts: A North American Response to A Common Word between Us and You, edited by Nathan R. Kollar and Muhammad Shafiq, 2014; "Ren and Imán: A Comparative Approach to Confucian and Islamic Virtues." International Journal of Business, Humanities and Technology 1 (2011): 135-143.
Fellows Project: Developing IRD in Turkey Through Translating International Declarations and Documents into Turkish
mid the misinformation, misconceptions and prejudices through mass media and the press about interreligious and intercultural dialogue, this project is an initiative to equip Turkish scholars and interfaith groups with the necessary knowledge about the global character of the IRD movement, by translating into Turkish prominent declarations signed by international
Muslim-majority organizations. The focus is to provide necessary and convincing materials to Turkish readers, showing how Muslims all around the world have been engaging and supporting IRD through emphasizing declarations such as Muslim-Christian Covenant (2001), Mecca Declaration (2008), Common Word Initiative (2008), Joint Interreligious Declaration on Peace Building, Democracy and Development (2014), Athens Declaration (2015) and Marrakesh Declaration (2016).