The Fellows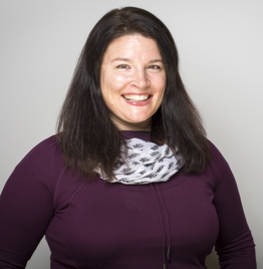 Country:
Uganda
Religious affiliation:
Judaism
Anthropologist, Filmmaker and PhD candidate at Boston University
Jennifer Sue Lindsay earned her Master of Divinity with an emphasis in interfaith relations at Union Theological Seminary in New York City where she was also co-chair of the Interfaith Caucus. In her doctoral research, which has received awards from the Society for the Scientific Study of Religion and the Society for Psychological Anthropology, Jenn studies the methods and impacts of interfaith/intercultural dialogue. Her comparative anthropological analysis of dialogue is based in both Rome and in the Middle East, and her previous ethnographic fieldwork spans religious communities in North America, Indonesia and Peru. 
Since 2010, Jenn has independently produced documentary films and is presently working as a documentarian for the Institute for the Bio-Cultural Study of Religion in Boston where she combines her filmmaking and storytelling expertise with her ethnographic and scientific training in the study of religion. She has screened her documentaries throughout the world, the film's topics ranging from the Indonesian Muslim headscarf (Jilbab), atheist Jews from Boston (From Alef to Zayin), artistic nativity displays in central Italy (Il Presepe di Calcata), the role of Religion in the Occupy Wall Street Movement (Occupy Religion), and Norwegian scientists building computer simulations of religious diversity and secularisation (Simulating Religion). Jenn also studied playwriting at Stanford University and arts business management at the Yale University.
Before undertaking a PhD, Jenn lived in New York City for ten years and worked in the film and music industries as a songwriter and filmmaker. She lives in Rome with her Zen Buddhist husband and belongs to the Reformed Jewish community of Beth Hillel. Jenn thinks of interreligious dialogue as embracing questions together in the spirit of Rilke: "Have patience with everything that remains unsolved in your heart. Try to love the questions themselves... It is a question of experiencing everything."