The Fellows
Elder Uzoaku Juliana Williams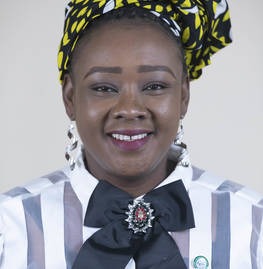 Country:
Nigeria
Language:
English
Expertise:
Women's Rights, Theology
Religious affiliation:
Christianity
National President Women Wing, Christian Council of Nigeria
Elder Mrs. Uzoaku Juliana Williams lives in Lagos, Nigeria and is the national president of the Women Wing Christian Council of Nigeria. She also serves as the secretary directorate of Ecumenism and Interreligious Dialogue for the Presbyterian Church of Nigeria; the UNICEF National Coordinator for to End Violence against Children in Nigeria in collaboration with the Christian Council of Nigeria; and is a member of the Board of the Interfaith Center for Peace and Harmony in Kaduna.
As the co-publicity secretary of the Nigeria Interfaith Dialogue Forum. (IDFP) she was involved in the planning and implementation of advocacy visits to meet with victims of violence in Kaduna State. She is also one of the facilitators of Freedom of Religion and Believe with the Institute for Church and Society Ibadan and is actively involved combatting hate speech.