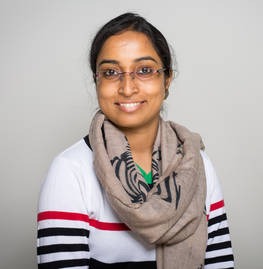 Country:
India
Religious affiliation:
Hinduism
Assistant Professor of Women's Studies and Human Rights, Faculty Coordinator at Schoolguru Eduserve, New Delhi, India
Dr. Swati Chakraborty earned her PhD in Human Rights from the University of Calcutta with UGC-NET and worked with the National Human Rights Commission India as a Research Consultant. She is also a member of the Executive Council of the National Centre for Inclusive Growth and Development Research in Mysore, India. 
From the very beginning, Swati has been associated with various NGOs and development agencies for social inclusion, community networks, human rights activism, peacebuilding and advocacy for women's education and empowerment with a focus on indigenous communities. She has teaching expertise as a lecturer at the English College in Calicut, Kerala where she undertook a youth intercultural dialogue training programme. She has also given an online training programme for marginalised and excluded women.
Swati is also the editor of several books including "Tribal Development", "Gender Identity and Roles in India: Issues and Challenges", "Multidisciplinary Handbook of Social Exclusion and Human Rights", "Inclusive Development and Sustainability" and most recently "Handbook of International Relations: Issues of Human Rights and Foreign Policy, Vol. I".
She is the Council Representative at 'The World Peace Committee' in India and was a participant of the "Peace Studies and Conflict Transformation" course in Thailand as representative of Hinduism and humanity. Moreover, she was a young scholar in Inaugural Young Scholar's Conference on Asian Studies in a Globalized World in Thailand.