The Fellows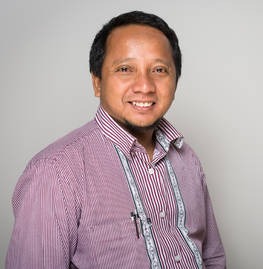 Country:
Indonesia
Religious affiliation:
Islam
Head of the Center for the Study of Islam and Philosophy, University of Muhammadiyah, Malang, Indonesia
Dr. Pradana Boy Zulian's expertise is in the field of Islamic legal theory and thought as well as contemporary Islamic thought. Other than Islamic Law, his interests include the history of Islam, Islamic philosophy and religious studies. He completed his degree in Islamic law from the University of Muhammadiyah Malang and obtained a master's degree in contemporary Islamic thought and movements from Australian National University. In 2015, he completed his PhD at the Department of Malay Studies at the National University of Singapore. During his academic career, Pradana has been widely involved in the promotion of interreligious and intercultural dialogue for more than 15 years through writing, dialogue, talks and sermons. He is currently a member of the Interreligious Leaders' Forum in Batu, East Java, Indonesia that holds monthly meetings of religious leaders to discuss issues pertaining to interreligious relationships. He is also the chairman of Muhammadiyah Youth Movement for East Java of Indonesia. Among his notable publications is Fatwa in Indonesia: An Analysis of Dominant Legal Ideas of Fatwa-Making Agencies and their Implication in the Post-New Order Period (Amsterdam University Press, 2017). In addition to academic works, he has also produced literary works including two novels. He is actively involved in many social and voluntary projects including providing informal education at the community level and organising charity for the poor and those who are economically and socially underprivileged. He is motivated by the motto, "Love your fellow human-being, God will love you".