KAICIID INTERNATIONAL FELLOWS PROGRAMME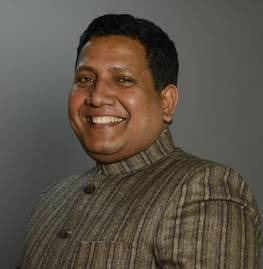 Country:
India
Language:
English, Urdu, Bengali, Arabic, Hindi
Organizations:
PFI Foundation - Indian Institute of Management Kashipur
Expertise:
Transitional Justice, Conflict Resolution
Focus area:
Academic
Religious affiliation:
Islam
Teacher & Director, Interfaith Dialogue Program PFI Foundation India S K Memorial Girls Pre-Senior Madrassa
Dr. K M Baharul Islam is a Professor and Chair of Communications at the Indian Institute of Management, Kashipur (India). Since 2007 he is working introduce interfaith dialogue among the students of Islamic faith-based schools (Madrassa) in North East India. It started with a group of 71 Madrassa leaders who took up the challenge to use interfaith dialogue both as a means and end to achieve peace and modernization of Madrassas in the region. It was followed by a mainstream program called Minorities Initiative for Learning, Advancement and Partnership (MILAP) funded by The British High Commission in India. The project created a network of religious teachers who are trained to propagate the message of peace as enshrined in various religions through their teachings and preaching platforms. He also serves as Director of the Interfaith Dialogue Programs with PFI Foundation India. He holds an LLM degree from University of Strathclyde (UK). He also has B.Ed., MA, MBA, PhD (English) and Post-Doctorate degrees. He has earned his second PhD from Assam Don Bosco University, India working on Transitional Justice and Peacebuilding in Post Peace Agreement Societies. Dr Islam has published widely, covering subjects like Women's Rights, Media, and Education Policy. He strongly believes in 'Learning to Live Together' philosophy as his world view. In 2011, he was trained as a master trainer on the subject of interreligious dialogue by the Arigatou International and Global Network of Religions for Children in Colombo, Sri Lanka.