The Fellows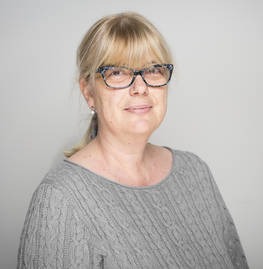 Country:
Canada
Religious affiliation:
Christianity
Executive Director of the Canadian Centre for Ecumenism, Lecturer at Concordia University, Montreal
Dr. Adriana Bara teaches Theology at Concordia University and in her courses, she promotes a sincere interreligious dialogue without over-simplification or compromise, which does not require religious neutrality or the watering down of the dialogue partners' faith. On the contrary, she holds that one needs to be deeply religious and knowledgeable of his or her own faith tradition, sincere and open to a genuine encounter with others. Adriana believes that in trying to better understand the other, one understands himself in a deeper way. 
In more than 50 years of existence, her organization, the Canadian Centre for Ecumenism, has contributed substantially to the broader reconciliation and peace between people of different religions, stimulated dialogue, faith, hope and beauty expressed through arts. Adriana wishes to continue the Centre's tradition and aims to be an ambassador of goodwill and peace.
Adriana believes that in the great religious traditions, there are potentials and inexhaustible reserves of peacemaking. She works to bring about freedom from fear of the other, so as to approach our neighbour through dialogue because every human being is our neighbour. She trusts that "God's command to love your neighbour as yourself and our response to this command of love, casts out fear."