KAICIID INTERNATIONAL FELLOWS PROGRAMME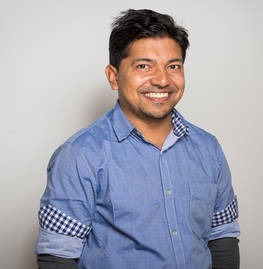 Country:
India
Organizations:
International Interfaith Harmony Initiative
Religious affiliation:
Islam
Director, International Interfaith Harmony Initiative
Dr. Abbas Panakkal is the director of International Interfaith Harmony Initiative, which has been organising the International Interfaith Conferences in collaboration with United Nations initiatives, the Malaysian Prime Minister's Department for Unity and Integration and the International Islamic University Malaysia for the past six years. Abbas was awarded a fellowship by the Centre for Interfaith and Cultural Dialogue from Griffith University, Australia.
Abbas, as Project Coordinator of G20 Interfaith Summit, is actively involved in the coordination of G20 Interfaith Summits and co-organised pre-conference summits in Middle East and South Asia. He has organized intercultural engagements and adoption programmes for interreligious enrichment with the support of governmental and non-governmental agencies. He is a columnist and poet, and contributes to various newspapers and magazines. He also writes and directs documentaries to promote peace and harmony. Abbas has presented at various interfaith events and dialogues in America, Australia, France, Germany, India, Jordan, Morocco, U.A.E, the UK, the Vatican, etc.