A Conversation with Youth: The Vienna Terror Attack and the Way Forward
Where
Online Zoom Application
Time
Date
23 Nov, 2020
Speakers
Language
German
Die Jugend im Gespräch: Der Wien-Anschlag und der Weg voran
Am 2. November 2020 wurde in Österreich ein Terroranschlag durch einen jungen Menschen verübt, wobei 4 Menschen getötet und viele mehr verletzt wurden. Demnach ist Österreich aktuell das letzte Land nach Frankreich, welches durch Terroranschläge mit einem religiösen Hintergrund, betroffen wurde. Die auf solche traumatischen Erlebnisse folgenden Tage stellen eine besondere Herausforderung für die betroffenen Gesellschaften dar, da sie sich mit ihrem Schock, ihrer Trauer, ihrer Angst und ihrer Wut auseinandersetzen müssen. In dieser Hinsicht ist eine eingehende Auseinandersetzung mit dem Thema im öffentlichen Diskurs ist essenziell, um einer Polarisierung der Gesellschaft vorzubeugen. Junge Menschen spielen eine zentrale Rolle in diesem Prozess, weil sie ihre Meinungen direkt und freimütig kommunizieren, insbesondere zu religiösen Akteuren, die als Leader ihrer Gemeinschaften eine besondere Rolle spielen. Die Effektivität ihrer Antworten ist wie auch ihre Zusammenarbeit mit- und untereinander essenziell, um ein gemeinsames Identitäts- und Zusammengehörigkeitsgefühl zu schaffen, wodurch soziale Solidarität erhalten und weitere solche Verbrechen verhindert werden können. 
Dieses Webinar versucht solche Antworten zu ermöglichen, indem es Jugendvertreter diverser religiöser und säkulärer Jugendorganisationen zusammenbringt, um die Gründe und Konsequenzen solcher Attacken zu besprechen. Junge Menschen erhalten demnach die Chance, ihre Gefühle, Meinungen und Ansichten über die Rolle von Religion und religiösen Akteuren bei der Formulierung effektiver Antworten zur Verhinderung solcher Anschläge zum Ausdruck zu bringen. Durch den Fokus auf den Weg voran können konkrete Maßnahmen vorgeschlagen werden, die religiöse Würdenträger und Akteure ergreifen können, um gegenseitiges Vertrauen und ein gemeinsames Zugehörigkeitsgefühl zu schaffen. 
 
Please note this webinar will be hosted in German language only. 
English: 
On 2 November 2020, Austria witnessed a terrorist attack by a young individual who killed four people and injured many more. Austria is therefore the latest country in Europe after France that has been affected by terrorist attacks linked to religious contexts. In the days following such traumatic events, the respective societies carry a heaven burden as they have to cope with shock, grief, fear and anger. Engaging and dealing with the topic in public discourse is paramount for preventing the polarization of society. Young people play a vital role in this process as they are outspoken and direct in communicating their opinions, specifically to religious leaders who carry particular responsibilities as leaders of their communities. The effectiveness of their responses as well as their collaboration with one another and within their communities are essential for fostering a sense of identity and belonging, wherethrough social solidarity can be maintained and further such crimes be prevented.
This webinar attempts to enable such responses by bringing together 3 to 6 youth representatives from diverse religious and secular youth organizations to discuss the reasons and consequences of such attacks. Young people therefore get the chance to voice their feelings, opinions, and beliefs on the role of religion and of religious actors in formulating effective responses to prevent further such attacks. In focusing on the way forward, they can recommend concrete measures religious leaders and actors should take to establish mutual trust and a commonly felt sense of belonging so as to unite and not to divide.
Speakers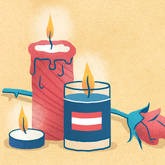 Coordinator of Café Abraham
Koordinatorin des Cafe Abraham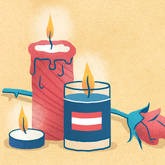 Synodal Council Member and School District Director of the Old Catholic Church of Austria, Board Member of the Ecumenical Youth Council of Austria and Mandatary of the Faculty Representation of the Austrian Student Union at the Faculty of Catholic Theology at the University of Vienna
Synodalrat und Schulamtsleiter der Altkatholischen Kirche Österreichs, Vorstandsmitglied des Ökumenischen Jugendrates Österreich und Mandatar der Faktultätsvertretung der Österreichischen Hochschüler*innenschaft an der Katholisch-Theologischen Fakultät der Universität Wien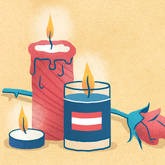 Athletic Director of the project "Not in God's Name"
Sportlicher Leiter des Projektes "Not in God's Name"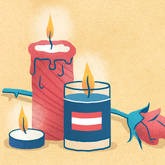 Federal Chairman of Muslim Youth Austria
Bundesvorsitzender der Muslimischen Jugend Österreichs (MJÖ)
Moderator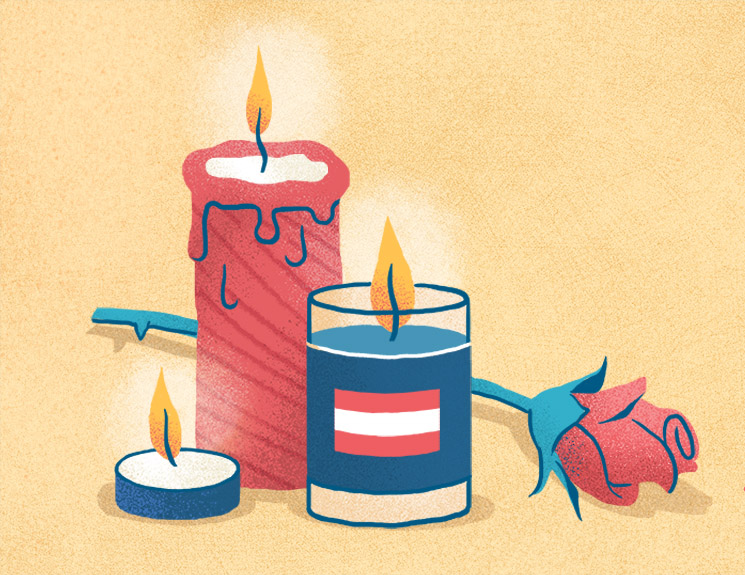 Coordinator of Café Abraham
Koordinatorin des Cafe Abraham