Establishing Platforms in Conflict Areas to Support the Mobilisation of Local Faith Communities
By:
Cosette Maiky, Joseph Tanko Atang
Join the Joint Learning Initiative on Faith & Local Communities (JLI) and International Dialogue Center (KAICIID) joint webinar series!
This first webinar presents two of KAICIID's interreligious programs:
The newly launched Network for Religious Muslim and Christian Faculties and Institutes in the Arab World – the first network of its kind, as well as much needed and often requested High-level Religious Leaders Joint Platforms. The Centre also work with partners in Nigeria to build inclusive and sustainable platforms for inter-religious and intra-religious dialogue.  
Bringing together regional experts Cosette Maiky (Arab Region), and Joseph Tanko Atang (Nigeria), this webinar will discuss the process of platform development and creation, successes and challenges. Experts will also share how platforms can effectively increase engagement with local communities.  
Speakers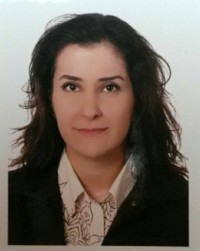 Cosette Maiky
Arab Region Field Expert, International Dialogue Centre (KAICIID)
Cosette Maiky is the KAICIID field expert for Iraq and Syria and is stationed in Beirut, Lebanon. Her professional experience consists of 10 years of hands-on work in conflict and post-conflict governance in Afghanistan, Bangladesh, Egypt, Georgia, India, Iraq, Jordan, Lebanon, Libya, Morocco, Palestine, Philippines, Sudan, Syria, Tunisia, Ukraine and Yemen. Her clients included numerous international and humanitarian organizations (IOM, UNRWA, UNICEF, UNDP, UNESCWA, UNFPA, UNOPS, GIZ, World Vision, ISWAN, JRS, Save the Children, Danish Refugee Council, Oxfam), as well as national, regional and inter-governmental bodies. She holds a PhD and a Diplôme d'Etudes Approfondies in clinical psychology in addition to an Executive Master of Education in Psychosocial Intervention in War-Torn Societies.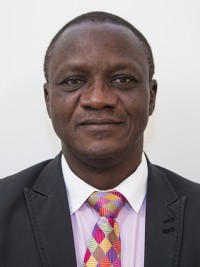 Joseph Tanko Atang
Nigeria Field Expert, International Dialogue Centre (KAICIID)
Joseph Tanko Atang is the KAICIID Field Expert for Nigeria. He has been involved in interreligious peace work in Nigeria since 1999. He is an experienced mediator and facilitator who has worked with several national and international organizations in Nigeria such as Search for Common Ground, United Nations Development Program, the Nigerian National Peace Committee, Presidential Reconciliation Commission for the Ogoni/SHELL Corporation Conflict and the HD Centre for Humanitarian Dialogue. The focus of Joseph's work lies in conflict-sensitive approaches to reconciliation and peace efforts. He holds a master's degree in conflict resolution from the University of Massachusetts, Boston, U.S., and certificates in public information and personnel management. In addition, he has attended many academic and professional training workshops in the United States, Kenya and Nigeria.
If you have any questions for the speakers, please email dkh@kaiciid.org. 
Moderator: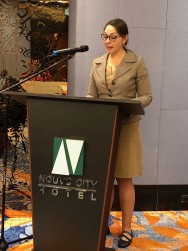 Renáta Nelson
Coordination Officer in the Office of the Senior Adviser, Mohammed Abu-Nimer, International Dialogue Centre (KAICIID)
Renáta Nelson completed a BA with a major in Political Science with minor in Religion in History from Rutgers University in 2002 and a MA in International Studies from the Diplomatic Academy of Vienna in 2008. She has been working on various programs and projects in intercultural and interreligious dialogue in her 5 years at KAICIID, in particular in partnership with the UN Office on Genocide Prevention and the UN Interagency Task Force for Engaging with Faith-Based Organizations, as well as begun work as a new scholar in the field through researching and writing articles on interreligious dialogue and education.  
Introductory remarks: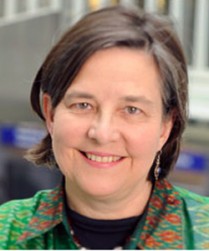 Katherine Marshall
Katherine Marshall is a professor of the practice of development, conflict, and religion in the School of Foreign Service, senior fellow at the Berkley Center for Religion, Peace and World Affairs, and the executive director of the World Faiths Development Dialogue. She joined the Georgetown faculty in 2006.
International activities include:
Worked at the World Bank from 1971-2006 in a variety of leadership positions
Serves on the boards of several NGOs, including AVINA Americas, the Niwano Peace Prize, and the Opus Prize Foundation, and is a member of the Council on Foreign Relations
Has authored or co-authored seven books on global development issues.
Partners:

Founded in 2012, the JLI seeks full and appropriate engagement of the capacities of religious and faith-based groups to achieve the Sustainable Development Goals and humanitarian goals through effective partnerships with public sector and secular entities, and among religious
groups themselves.
The JLI works for excellence in evidence, communications and advocacy through Learning Hubs, pulbications, conferences and projects to realize the potential of local faith communities for improving community health, development and well being.