The Fellows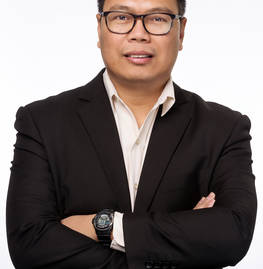 Pastoral for the Archdiocese of Vienna, Austria
Cirilo Boloron Jr, born in the Philippines, is currently working in the Pastoral for the Archdiocese of Vienna, Austria, and is an active member of the interreligious, intercultural dialogue movement in the parish where he is presently assigned.
He holds master's degree in theology from the University of Vienna and is pursuing his doctoral studies in the same field focusing on the Christian theology of religious pluralism.
Before migrating to Austria, Cirilo earned his bachelor's degree in philosophy at Christ the King Seminary, Quezon City, and graduated his master's degree in pastoral ministry, magna cum laude, at the Divine Word School of Theology, Tagaytay City. He once worked as an assistant campus minister in the Basic Education Department of the Divine Word College of Legazpi, and taught theology courses at the college department.
His years of active involvement in the area of interreligious dialogue is guided by the conviction that no single religion possesses the whole truth; rather all religions are possessed by it.
His motto is: "To live in harmony is to be with oneself in the grace of God".