The Fellows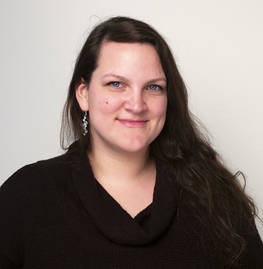 Country:
Germany
Religious affiliation:
Judaism
Founding director of Faiths In Tune
Anja Fahlenkamp has a bachelor's in politics and a master's in international relations and is a political scientist and social entrepreneur, and the founding director of Faiths In Tune, a non-profit initiative in the context of which she has been organising annual Interfaith Music Festivals in London, Berlin, Birmingham and Turin to promote interfaith respect, dialogue and coexistence through music. Anja has been acknowledged for her work with numerous awards and recognitions including the SOAS Director's Prize and the Egisto Volterrani Prize for Dialogue and has been invited to several international fora and even the White House to speak about her work. She became an Ariane de Rothschild Fellow in 2014, an A Common Word Among Youth Fellow in 2015 and is a KAICIID Fellow in 2019.
Besides her engagement with Faiths In Tune, Anja has also worked for several political and government institutions and international NGOs in Germany and the UK. She serves as foreign cultural policy expert at the German Federal Foreign Ministry. She currently acts as delegate and liaison official between the Ministry and Religions for Peace with whom she jointly works on its 10th World Assembly in August 2019. She is politically and socially engaged to improve the conditions of minorities, migrants and refugees in Germany. The mother of three lives in a multicultural interfaith marriage in Berlin, raises her children trilingually, and loves singing, reading, learning languages and travelling with her family.