Former leadership
Ambassador Alvaro Albacete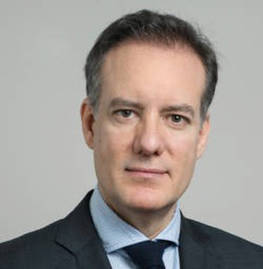 Language:
Spanish, French, English
Deputy Secretary General (2015-2021)
Ambassador Albacete is Deputy Secretary General at KAICIID. From February 2014, Ambassador Albacete served KAICIID as special advisor to the Secretary-General for public diplomacy. Since then he has been a leader in developing and implementing KAICIID's use of interreligious dialogue for peacebuilding in particular in the Central African Republic and Nigeria.
Previously, Ambassador Albacete was Ambassador at Large dealing with interreligious and intercultural dialogue for the Spanish Ministry of Foreign Affairs. He has worked for the European Commission in Bosnia-Herzegovina as an advisor in the area of good government for the Presidency of the State and the Ministry of European Integration between 1999 and 2002. He has also worked for the Inter-American Development Bank in Argentina, Bolivia, Panama and Paraguay, and has been a guest professor of the École Nationale d'Administration of France. He was trained in Driving Government Performance by the Kennedy School of Government at Harvard University.
Ambassador Albacete has served in diverse positions in the Ministry of Foreign Affairs of Spain, including the Division for the United Nations, Director of Parliamentary Affairs, Deputy Director of the Minister's Cabinet and Ambassador.
As Deputy Secretary General, Ambassador Albacete develops and coordinates KAICIID policy and action at the wider international level, in close co-operation with the European Union, the United Nations and other international organizations.  At the same time, Ambassador Albacete  promotes dialogue and cooperation with non-Member States and designs and implements KAICIID's membership enlargement strategy.