The Fellows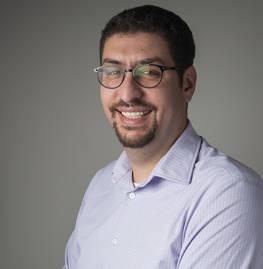 Country:
France
Language:
English, Arabic, French
Expertise:
Ecumenical studies, Interreligious Dialogue
Religious affiliation:
Christianity
Adjunct professor, University of St. Thomas
Ali Chamseddine graduated Summa Cum Laude with his licentiate in sacred theology from the Pontifical University of St. Thomas Aquinas in Rome. He specialises in ecumenical and Interreligious Studies. His thesis was titled "Shi'a Eschatology in the Light of its History and Theology: Setting the Way for a Theological Dialogue".
Ali has received a number of scholarships and fellowships from organizations from around the world to continue the work of ecumenical and interreligious dialogue. He is currently teaching at the University of St. Thomas in Minnesota USA, while working on his doctorate in sacred theology. At the university, Ali chairs the interfaith council, and is frequently asked to give presentations regarding interreligious dialogue. His involvement in ecumenism and interreligious dialogue is a natural result of being raised in Lebanon and having a religiously diverse family. Ali finds that his background affords him the opportunity to connect with and build bridges of understanding between diverse communities.