The Fellows
Abbé Ludovic Berthin Kpefio Mbana Passanguere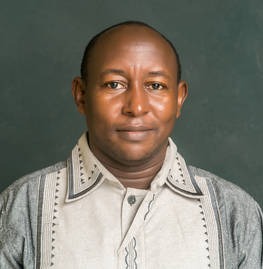 Country:
Central African Republic
Religious affiliation:
Christianity
Abbé is a trained seminarian, philosopher, and renowned religious leader from the Central African Republic. He began his studies at the St. Marc Seminar of Bangui-Bimbo, holds a bachelor's degree in religious studies and theology, and a diploma in Islamology and interreligious dialogue from the Institut de Formation Islamo-chrétienne, an interreligious studies institute in Bamako, Mali. He has participated in workshops on advocacy, social development, leadership, child rights, conflict transformation, Christianity, human rights and fight against impunity, and peace building events organized by the Universal Peace agency as well as social cohesion workshops. He speaks French, Italian, English and Latin.
Abbé has worked as a pastor and canon for the Our Lady of Immaculate Conception Cathedral of Bangui; he was admitted to the parish of St. Trinity of Castors; and was ordained as a deacon of the Grand Seminary of St. Mark of Bangui-Bimbo by His Excellency Monsignor Jean Claude Rembanga. He was ordained Presbyterian at the parish of St. Titus and Timothy, Bambara. He has served in several capacities, including the role of coordinator at the Archdiocese of Bangui in the parish of St. Jacques of Ketene; was Vicar of the parish of St. Francis of Assisi in Yap, Micronesia; Patron of Jeunesse Testudinate Chrétien (a Young Christians student association); worked as Monsignor and administrator of St. Matthew of PK5, Bangui; and in 2014 was appointed by the Evangelical Conference of Central Africa as the National Director of Catholic Services and the director of the inter-diocesan Pastoral Centre of St John  XXIII of Bangui.