The Advisory Forum
Shaikh Syed Arshad Madani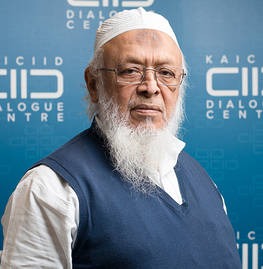 Country:
India
Organizations:
Jamiat Ulama-i-Hind
Focus area:
Religious Institution, Academic
Religious affiliation:
Islam
President, Jamiat Ulama-i-Hind
Shaikh Arshad Madani is the son of Maulana Syed Hussain Ahmad Madani, who was the former President, Jamiat Ulama-i-Hind and Prisoner of Malta. He was also Head of Teachers and Sheikh ul Hadees, Darul Uloom, Deoband, Uttar Pradesh, India;
Since 2006, Shaikh Arshad Madani has been President of Jamiat Ulama-i-Hind. In 2012, he was elected member of Raabta Alami Islam, Mecca Munawara. He is a guide and advisor for several religious institutions, and as part of his duties and responsibilities, has travelled widely in India and abroad. The countries that he has visited for participation in seminars and conferences include Bangladesh, Canada, Egypt, Great Britain, Mauritius, Pakistan, Panama, Saudi Arabia, South Africa, United Arab Emirates, United States of America, Zambia and Zimbabwe.
The Madani Charitable Trust, which he established in 1997, sponsors religious educational institutions in Punjab, Haryana and Himachal Pradesh. The trust has also founded industrial training centres.
Shaikh Arshad Madani was Director of Studies at Darul Uloom, Deoband from 1996 to 2008, the same institution where he was appointed a teacher in 1982. 
He published a Hindi translation of the Holy Quran in 1991. He also translated the autobiography of Sheikh ul Islam, "Naqsh e Hayat" from Urdu to Arabic.