The Advisory Forum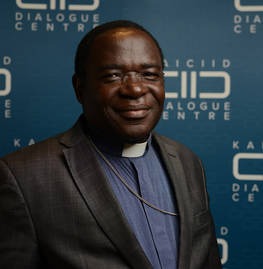 Country:
Nigeria
Organizations:
Roman Catholic Diocese of Sokoto
Expertise:
Peace and Conflict Studies
Focus area:
Religious Institution
Religious affiliation:
Christianity
Catholic Bishop of Sokoto, Roman Catholic Diocese of Sokoto
Bishop Kukah was born on August 31, 1952 in Anchuna, Ikulu Chiefdom in Zangon Kataf local government area of Kaduna State. Bishop Kukah received his primary education at St. Fidelis Primary School, Zagom, then St. Joseph Minor Seminary, Zaria, before proceeding to St. Augustine Major Seminary Jos, Plateau State, where he studied Philosophy and Theology. Bishop Kukah was ordained a Catholic Priest on December 19, 1976. Bishop Kukah also attended the University of Ibadan, where he obtained a diploma in Religious Studies. Bishop Kukah received a Bachelor of Divinity from the Urban University Rome in 1976, followed by a Master's degree in Peace Studies from the University of Bradford, United Kingdom in 1980. Bishop Kukah's academic pursuits culminated in a PhD from University of London's School of Oriental and African Studies (SOAS) in 1990.