The Advisory Forum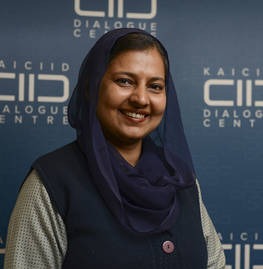 Country:
India
Language:
English, Punjabi
Organizations:
Shiromani Gurdwara Parbandhak Committee (SGPC)
Expertise:
Environment, Conservation, Gender
Focus area:
Religious Institution
Religious affiliation:
Sikhism
Senior Member, Shiromani Gurdwara Parbandhak Committee (SGPC)
Bibi Kiranjot Kaur is a senior Shiromani Gurdwara Parbandhak Committee (SGPC) member and has previously held the position of General Secretary of the SGPC. Kiranjot Kaur has deep personal interest in the Sikh heritage and has championed high profile conservation causes. Kiranjot's rich family heritage include her mother Bibi (Dr) Rajinder Kaur, a member of the Rajya Sabha and editor of Sant Sipahi and her grandfather Master Tara Singh.
She is director of an Orphanage that brings up children in the Sikh way of life. She is also director of Gurmat Vidyala, a school that trains young Sikhs as preachers of Sikh religion. She has initiated Interfaith dialogue of Sikhs with Jews and represents SGPC on international platforms. She has been on the Advisory Committee of Jathdar Akal Takht, highest seat of Sikh religion. Her special interest is in promoting the role of Sikh women in religious and religion-related positions.