The Advisory Forum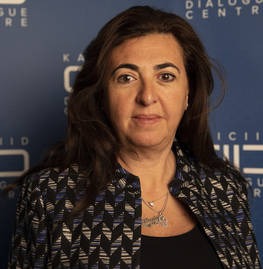 Focus area:
Governmental
Religious affiliation:
Judaism
H.E Ambassador Houda Nonoo, Ambassador, Ministry of Foreign Affairs, the Kingdom of Bahrain
Ambassador Houda Nonoo is the first female Bahraini ambassador to the United States (2008-2013), and the first Jewish ambassador from the Arab region.
In 2006, Ambassador Nonoo was appointed by His Majesty King Hamad Bin Salman Al Khalifa to the Shura Council, the upper house of the National Assembly, the main legislative body of Bahrain. Since 2008, Ambassador Nonoo has served as Ambassador-at-large at the Ministry of Foreign Affairs in Bahrain.
Ambassador Nonoo is one of the founders of the Bahrain Association for Child Safety (BACS). She is also a founding member of the Bahrain Human Rights Watch Society (BHRWS), and served as its Secretary General from 2005 to 2008. 
She is considered a prominent figure in the areas of political, economic and cultural life, not only in Bahrain, but also throughout the world. Ambassador Nonoo received her MBA in Business Administration from the International University of Europe in Watford, UK, in addition to a Bachelor of Arts Degree with accounting as the main major from the City of London University, UK.